Disclosure: This post may contain affiliate links, meaning we get a commission if you decide to make a purchase through our links, at no cost to you. Please read our disclosure for more info.
Last Updated on August 25, 2022 by Steal the Style
A sartorial staple ever since Vogue magazine first published Coco Chanel's 'Chanel Ford' in 1926, the Little Black Dress can be found in wardrobes across the globe. You'd be hard-pressed to find many women on the planet who don't own at least one version of this quintessential garment. 
Trend after trend, year after year, and decade after decade, the LBD is reached for time and time again by everyone from movie stars rocking the red carpet to businesswomen who want to make an impact during that big presentation.
But what is it about the LBD that means it's never out of style? 
1. There's an LBD for Every Occasion and Place
Back in Coco Chanel's day, the LBD was a simple, crêpe de Chine dress. However, here in the 21st century, there's a whole wealth of LBD options available. It's hard to think of one fashion house that doesn't feature an LBD at least once in its seasonal collections, and the high street is awash with LBDs in every fit, cut, and material. 
2. It's a Practical Garment
In the best possible way, of course. Only an LBD can go from office wear to eveningwear with a simple change of shoes and accessories. The addition of a tailored blazer makes it a fantastic boardroom option, while a sleek pair of nude pumps transforms it into the perfect date night outfit.
3. It's Universally Flattering 
No matter what your body type, there's a Little Black Dress out there that will totally transform the way you see yourself. Black itself is a colour that is known for being slimming and elongating, and the wide range of cuts that are available, from fit and flare to classic pencil dresses and bodycon bandage styles will flatter every woman's figure.
4. Black Is Always in Vogue 
There's a reason why the newest trends are referred to as "the new black" – black is always in vogue. Even the simplest garments are instantly fashionable when they're black in colour!
5. It's Timeless
The LBD is the epitome of a timeless wardrobe staple. No matter what time of year you're wearing it, or for what type of occasion, the LBD always fits in.
Wearing certain colours, such as white, comes with a lot of spoken (and unspoken) rules. You wouldn't be able to wear white at a wedding, for example, and for formal winter occasions, it would need to be a certain shade. The same can be said for seasonal patterns, wearing a tea dress patterned with spring florals to autumn events would be a fashion faux pas. Black, on the other hand, is always on-trend.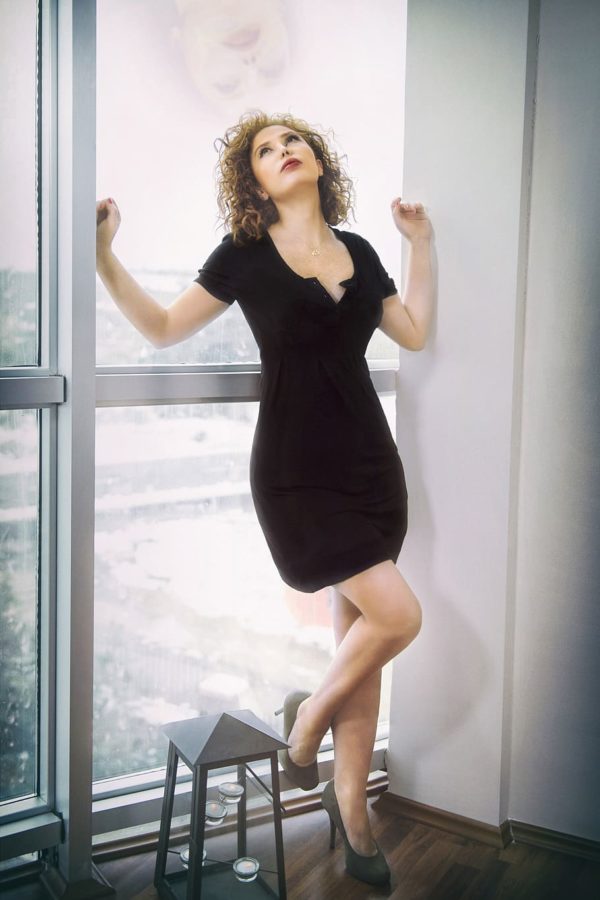 Where to Wear Your LBD 
Now that you know why the LBD deserves a year-round place in your wardrobe, here are three great places and ways to wear it this winter:
A Trip to the Casino
Spending the night at a casino is fast becoming a popular nightlife option with trendy adults up and down the land, and it's the perfect place to show of your LBD to the max. The key to achieving that glam look at the casino is to keep accessories to a minimum. A pair of killer heels, a plain-coloured clutch, and a few pieces of elegant jewellery are all you need to fulfil your inner Bond girl fantasy. And if you really want to look like you belong on the casino floor, getting to grips with disciplines like Blackjack online first will give you an air of confidence. 
Brunch With the Girls
Why not dress to impress in a comfortable way next time you're heading out for brunch with the girls? Take a leaf out of supermodel Karlie Kloss' book and pair a sleek LBD with a cool pair of trainers, black tights, and casual knitwear. Not only is this an instant "off-duty model" look (extra brownie points for making an effort!) it's also one of the easiest ways to wear an LBD, and you'll definitely be up for that stroll around the park afterwards. 
A City Break
If you're taking a day trip to a new city this winter, you won't need to pack two different outfits for sightseeing and evening dinner and drinks with a trusty LBD. During the day, try pairing a statement coat with your sleek little number, this will not only keep you warm as you sightsee and museum-hop, but you'll also look instantly stylish. Then, when night falls, hit the town with a pair of stilettos and a sparkly clutch.