Disclosure: This post may contain affiliate links, meaning we get a commission if you decide to make a purchase through our links, at no cost to you. Please read our disclosure for more info.
Last Updated on December 21, 2021 by Steal the Style
Natural healthcare products all have one thing in common: they all utilize the benefits of nature's ingredients to help humanity achieve and maintain better health. In the arena of skincare, many natural products are designed to help with exfoliation and photo-aging. The Radiance Boosting Serum from Poéthique is an excellent example.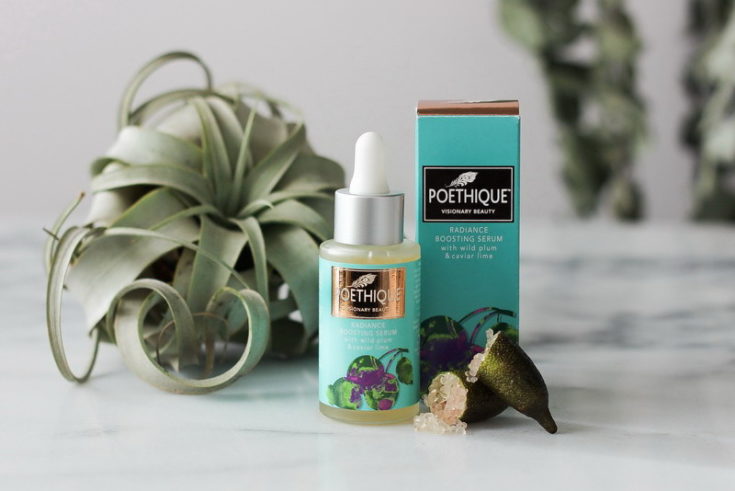 Poéthique's new serum is a product intended to encourage healthy skin through proper exfoliation and fortification of underlying skin cells. But make no mistake; gentle exfoliation is key. Skin must be dealt with gently. Otherwise, irritation can lead to inflammation, which only makes problem skin worse. So, how does Poéthique approach exfoliation? Through a plant-based formula that includes a curious plant known as the caviar lime, or finger lime in some circles.
Caviar lime contains what are known as alpha hydroxy acids. These acids make it relatively easy to exfoliate the skin without doing any damage. More on that later. For now, let us talk a little bit more about the caviar lime plant.
Australia's New Commercial Crop
The caviar lime was discovered by the European settlers who first made it to Australia. It generally exists as a thorny shrub or small tree in Queensland and New South Wales. Settlers encountered the plant while clearing land for agriculture. Rather than clear it completely, they were encouraged by botanists to find a way to cultivate it.
Recent scientific discoveries have opened the door to making the caviar lime a new commercial crop. What we've learned about its health benefits has suddenly put the caviar lime in high demand.
As for the name, the caviar lime fruit looks very similar to a cucumber on the outside. But cut it open, and you'll find tightly-packed, juice-filled vesicles that look like translucent fish eggs – thus the name relating to caviar. Biting into the fruit releases a tremendous amount of tart, tangy juice that is quite refreshing. Today it is used for making marmalade, pickles, and garnishes. It is also considered a gourmet food in the Australian bush.
Caviar Lime for Skin Health
Cultivating caviar lime as a food source is all well and good, but you want to know why it is used in skincare applications. Again, it boils down to those alpha hydroxy acids found in the fruit.
Alpha hydroxy acids are chemical compounds that can occur either synthetically or naturally. Several different plant species produce natural alpha hydroxy acids. Over the years, researchers have discovered that these acids do a remarkable job of interrupting keratinization on the surface of the skin.
Without getting into all the technical details, keratinization essentially creates a barrier that holds dead skin cells together with a glue-like substance. Keratinization is not good for the skin at numerous levels. First and foremost, it inhibits natural hydration, which just happens to be key to healthy skin.
Keratinization can lead to oil buildup, acne and other blemishes, wrinkles, and uneven skin tone. Interrupting keratinization is, therefore, one of the most important components to rejuvenating the skin. That's where caviar lime comes into play.
The alpha hydroxy acids in caviar lime break up the natural glue that holds dead skin cells together. This makes exfoliation much easier and gentler on the skin. Properly exfoliated skin looks more radiant and evenly toned. But there is an added benefit: properly exfoliated skin also encourages the production of collagen, which also improves skin health.

The makers of Poéthique Radiance Boosting Serum were smart when they chose caviar lime as one of their active ingredients. The fruit is just what the skin needs to look healthier.