Disclosure: This post may contain affiliate links, meaning we get a commission if you decide to make a purchase through our links, at no cost to you. Please read our disclosure for more info.
Last Updated on July 6, 2020 by
When it comes to a massive commitment like marriage, every decision counts. You and your partner are trying to make the best choices for this important moment. One of them involves the type of marriage you wish to have.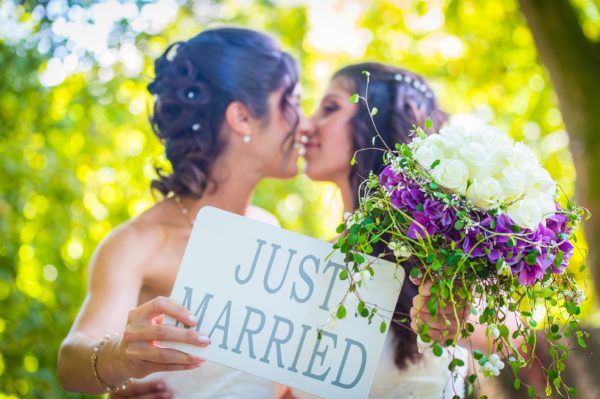 While a religious wedding is a common choice and has its own benefits, a mariage civil also has plenty of appealing factors. Learn more about the numerous advantages that civil marriage provides. 
1. No Religion-Based Complications
Traditional wedding ceremonies are often connected to different religions and their own customs. However, not every relationship will be on the same page. For instance, you might have a different religion than your partner. There is also the possibility that one or both parties are either atheist or agnostic. These belief differences can complicate the ceremony. A civil marriage is a potential solution to these conflicts since it has no preference to any religion. 
2. Freedom Over the Ceremony
Many religious institutions have some requirements regarding elements of the ceremony. You or your partner may not be able to add certain touches to the event, such as implementing poems or song lyrics to the wedding vows. Meanwhile, a civil ceremony allows you and your future spouse to get more creative with the celebration. You can get creative without worrying about disrespecting religion. 
3. Flexibility of Location 
Another restriction you will face when planning a religious wedding is the location. Generally, a religious wedding officiant will only preside at the place of worship, with some few exceptions. A civil marriage ceremony allows you to choose any location that will make you, your partner and your guests feel comfortable. Some civil wedding officiants like Mona Salehi Notaire offer their own venues for free, but you can also get married by the beach, at a public park or any other preferred location.   
4. Greater Efficiency 
A civil marriage offers more efficiency than a traditional wedding. For example, you can have the wedding ceremony and the party take place in the same location. All you need is a dedicated space for the procedure and a licensed and qualified officiant. Additionally, even if you choose a religious wedding, you still need to hold a civil ceremony. This option simplifies the process. 
A wedding is a major event that can affect the rest of your life. Consider the advantages of civil marriage when deciding on the ideal type of wedding you and your future spouse will have.