Disclosure: This post may contain affiliate links, meaning we get a commission if you decide to make a purchase through our links, at no cost to you. Please read our disclosure for more info.
Last Updated on June 29, 2020 by
Keeping your clothes clean weekly will leave your coworkers with a good impression. You may not have a washing or driving machine in your home so it's important to shop around your area for the right place to clean your clothes. There are dry stores and package stores that offer dry cleaning. A dry store is where you drop off your clothes to a plant. In a package store, you can clean your laundry inside.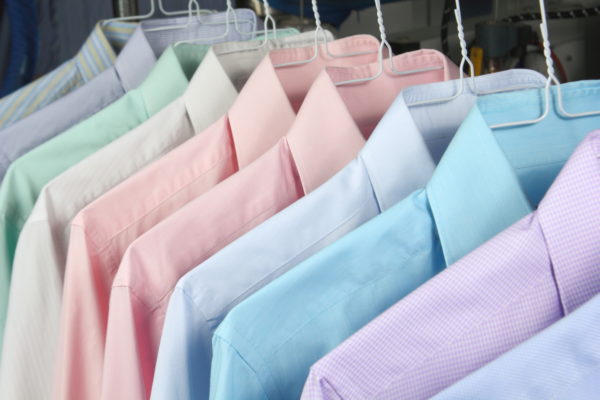 There are some noteworthy questions to ask others while you're choosing your dry cleaner.
Ask Around
Talk to people you know and ask them how they keep their clothes clean. They'll tell you if they had to deal with a lousy service. Another tip is to read online reviews and see how the companies are rated. Search around in the place you're considering and ask a representative inside if the dry cleaner has professional certification. A business license shows that their workers have gone through comprehensive training.
Test Their Knowledge
Once you choose a dry cleaner, you may consider taking special clothing along with the clothes you typically bring. You'll know the cleaner provides good service if they thoroughly clean your items. You may want to watch whether the cleaner takes care of their drying machines. They must be able to handle several responsibilities, like shipping the equipment effectively with a dry cleaning conveyor. You'll likely want to continue going to the cleaner if you see they care about handling your clothes properly.
Keep Your Clothes Clean
Although you're using a cleaner, you don't want to drop off clothes with torn fabrics or stains. Cleaners may charge you a fee for damaged items. They will have a replacement policy in case they ruin your clothes. If you're worried about your cleaner not looking after your items, keep your receipts in case you want to request a refund in the future. You also may want to know if the dry cleaner is environment friendly. They may use biodegradable packaging to protect your clothes. You'll want to ask if they offer wet cleaning, which is a more gentle process than dry cleaning.
You want to select the right dry cleaner for fresh clothes you can take to the store or to work. Taking care of several kinds of fabric is labor intensive and requires several precautions to preserve the material. If you're worried about having to buy a replacement, the best dry cleaner will make sure to never neglect to protect your clothes.