Disclosure: This post may contain affiliate links, meaning we get a commission if you decide to make a purchase through our links, at no cost to you. Please read our disclosure for more info.
Last Updated on June 25, 2020 by
Over the last few years we have seen men's fashion move away from the traditional and rather strict suit and tie attire. Modern dress codes are not as rigid as they once were, but sometimes it can be nice to wear a dress shirt, but if you aren't sure on how to wear one casually, we're here to help. There are so many ways to wear dress shirts, so even if you aren't sure of what type of event you are attending, you'll always be the best dressed.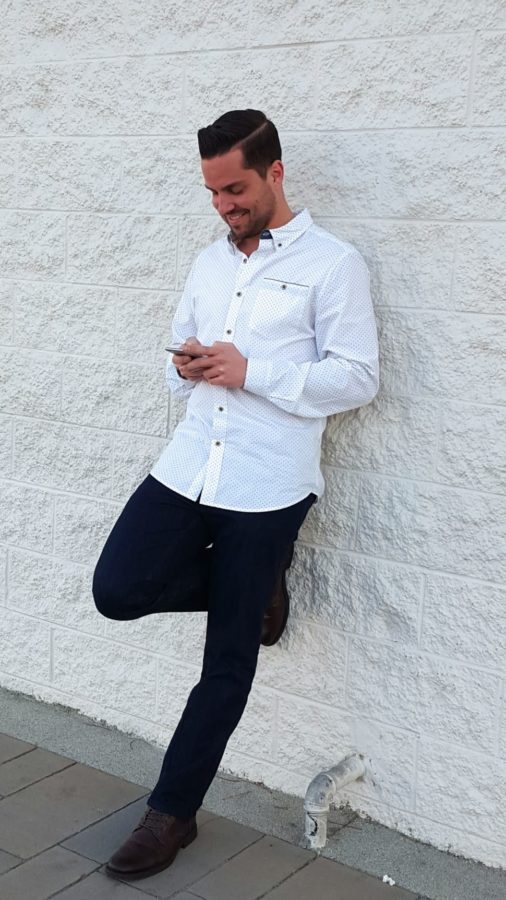 Short Tails
If you are wanting to wear a dress shirt for a night out but you won't want to go so formal that you have to tuck it in, look for a dress shirt with short tails. This way, it will sit just on the trouser line, but it won't look like you're being lazy. You no longer need to worry about not tucking the shirt in, as many are now designed not to be, but make sure that you try it on first, so you know that it is the correct length. 
Linen Dress Shirts
Gone are the days when you could only buy dress shirts in heavy cotton. You can now buy them in an array of materials, one of which is linen. Linen is excellent when it is hot outside or humid, it doesn't show perspiration and it is a lot lighter than other cotton blends. Not only that, if you are wearing a linen shirt you can also dress down other aspects of your attire too. You can wear boat shoes to match the linen shirt which will give you an additional casual edge.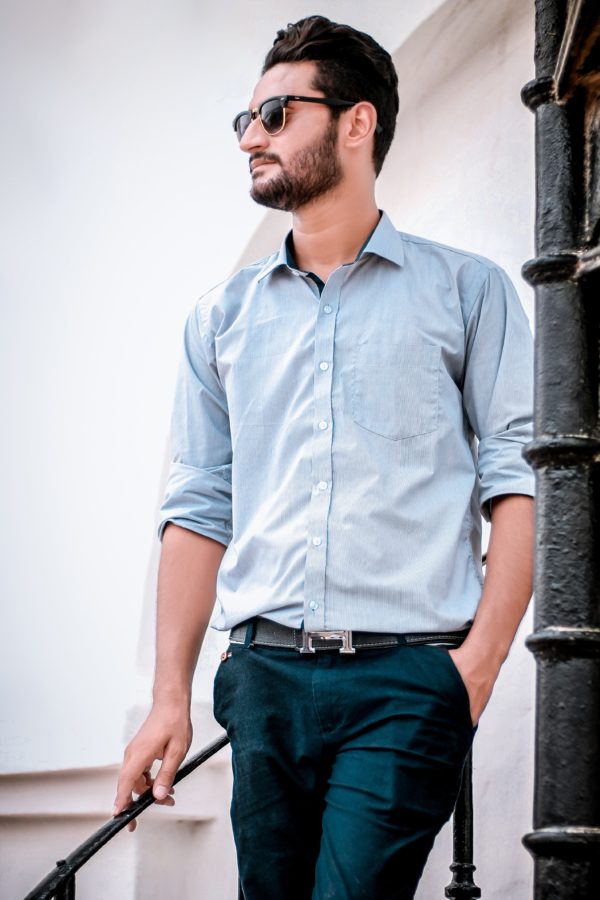 Business Casual 
It may seem like an oxymoron, but you can dress business casual with a dress shirt. Stick with normal or conservative colours, such as blues and blacks. You can never go wrong with a white dress shirt, especially if you don't know how to mix colours. Instead of wearing a blazer, just have a smart pair of trousers and shoes and keep the top buttons of the shirt undone to keep with the casual look. 
Colours
If you still want to wear a dress shirt but want to make sure that it is casual, look for solid colour dress shirts. You don't have to limit your wardrobe to just white, there are an array block colours that you can chose from that will increase your style remit. Colours such as light blue and salmon are excellent as they can be matched with most other colours, you can also wear both with jeans if you want to really dress it down. 
Trousers
We're not saying that jeans will be the new office attire, but on dress down Friday's or if you are going out for a few drinks and want to look smart, jeans can be an excellent addition. A dress shirt with jeans can be really fashionable especially if you get the fit of the shirt just right. You may not want to invest in a traditional Oxford type shirt as these are often thick cotton with rigid collars and cuffs and are designed to be tucked in. Look for a dress shirt that has button collars and a short tail, they are still smart, but they have a far more casual air. This way, you don't have to tuck it in, and it doesn't look as though you are missing are tie when you put it on. You can go from the office to the bar without having to change and you will still look smart and casual all at the same time. It is worth noting that you can dress it down even further. If you didn't have to go into the office at all, but still want to wear a dress shirt out over the weekend, jeans with rips across the knees and fashionable trainers will make all the difference. Not only will you look smart, you'll also be the height of fashion with this outfit. Make sure that you get a well-fitting shirt though, this entire outfit could come apart if you get a shirt that is too long, which looks as though it needs to be tucked in. 
Final thoughts
Wearing a dress shirt doesn't mean that you are going to a formal occasion and have to be in a three-piece suit. There is an array of dress shirts available on the market, all with different designed and features. You will be able to find some really good fitting products that will look good tucked in or not. If you want to open up your style remit, look for bright colours and different fabrics to add depth to your wardrobe and you may even want to update your jeans!