Disclosure: This post may contain affiliate links, meaning we get a commission if you decide to make a purchase through our links, at no cost to you. Please read our disclosure for more info.
Last Updated on August 19, 2022 by Steal the Style
Greeting this year with a fresh and relevant style starts with updating your beauty tricks. If you don't venture out into the wide world of beauty experimentation, you can easily bet stuck in a rut. The new year is the best time to experiment with new looks, and be a little more adventurous in your daily beauty routine. Read on for a little inspiration to get the creative juices flowing, and amp up your beauty game in no time:

Experiment with Striking Eyeliner
You might stray away from using eyeliner in order to avoid the goth-teenager look, however, this is your year to step out of your eyeliner comfort zone. Using eye liner in 2015 will be all about emphasizing contrast with darker, deeper, and more broadly drawn eyeliners. For inspiration, check out Vogue's best eyeliner looks taken straight from fashion week.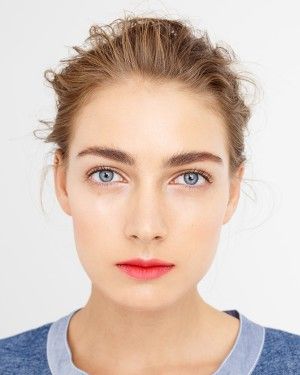 An Affordable Way to Go Bold with Lip Color
Many of us save our pennies in order to splurge a few times a year on a nice lip color that will serve as our signature look for the next few months. If you don't want to drop a bundle on lip color, it can be tough to find the perfect shade, and doesn't leave much room for experimentation. If you want to be bold and shake up your lip color game, it might be time to stop splurging, and go crazy with color. Too expensive you say? Luckily, Harper's Bazaar has given us their favorite picks for drugstore lipsticks that you should give the old college try.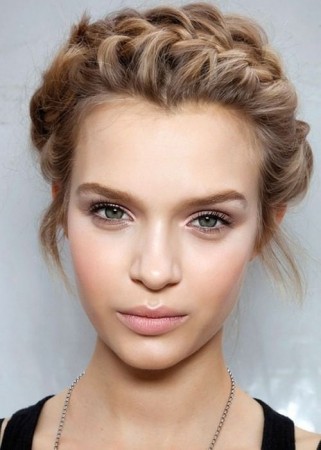 Blend Baby, Blend
Although makeup contouring exploded in 2014, not everyone has the time (or desire) for that kind of artistry when getting ready in the morning. Plus, not everyone likes the look of heavy makeup or contouring. If you want to step up your makeup routine, but aren't into the contouring craze, try blending your makeup. For a more natural look, you can perfect the method of makeup blending that still makes you look flawless, fresh, and beautiful.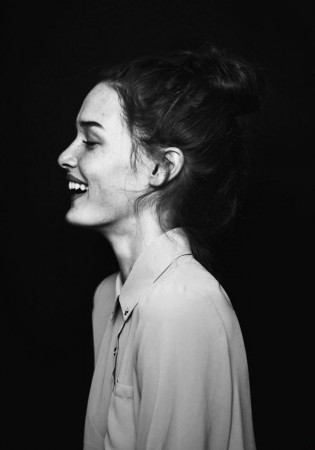 Enlist a Little Help from the Pros
In 2014 and the years previous, we've heard hundreds of thousands of methods for do-it-yourself teeth whitening that many people use at home. While some methods are effective, it isn't always clear which methods are safe, and which ones are potentially harmful. Although DIY teeth whitening can be appealing, many of the substances used can actually be damaging for teeth over time. If you truly want to get rid of yellowing and stains for good, look into a professional whitening treatment. According to dentists in Winnipeg at the Polo Park Dental Centre, professional whitening treatments will help with the longevity of your white smile, and help you avoid ingesting any harmful products or damaging your teeth with DIY concoctions.
Achieving a Natural Glow In 2015
Want a beauty tip straight from Spring Fashion Week? Inspired by Ralph Lauren's show during the week, Allure gives us some tips for maintaining a natural glow in 2015. As mentioned, contouring has been extremely popular over the past year, and while an effective method, it can tough to achieve the perfect effect. Different skin types, colors, and tones can make it difficult to follow the cookie-cutter contouring demonstrations, especially if you like to maintain a more "natural" look. If you worry about your makeup looking caked-on or unnatural, you can go for a glowing look by applying bronzer across the center of the face, adding translucent powder to your bronzer, and adding a little loose shimmer at the end for good measure.
Whether you love keeping up with the latest trends, or want to be brave with your beauty choices, there are plenty of makeup adventures to be had this year. Don't be afraid to expand outside your regular beauty routine and try a new, bold look. Remember, the greater the risk, the greater the reward!