Disclosure: This post may contain affiliate links, meaning we get a commission if you decide to make a purchase through our links, at no cost to you. Please read our disclosure for more info.
Last Updated on July 27, 2020 by
If you're feeling less than fabulous when you look in the mirror, it may be time to update your look. Taking the time to try something new can boost your confidence while helping you feel more empowered in life.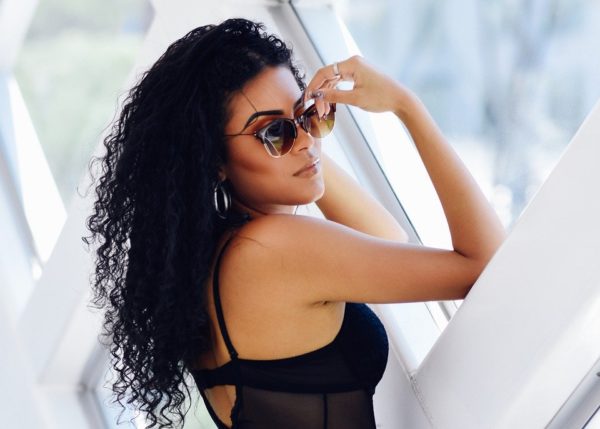 If you're not sure where to start, give these ideas a try. Upgrading your look can be simple and fun! 
Update Your Wardrobe
Searching for a women's clothing Canada shop online is a great way to find new clothes while maintaining your busy lifestyle. To help ensure a perfect fit without trying them on in person, take your measurements and compare them to the website's fit guide. A great rule of thumb is to only buy pieces you truly love. It's also a good idea to research styles that compliment your body type before you shop. A great outfit can offer a simple yet significant transformation.
Try a New Hairstyle
Did you know that the wrong haircut can really hurt your look? Certain styles can add the appearance of extra weight around your face and can even make you appear years older. A great haircut is worth the investment, so find a stylist with excellent reviews to help guide you towards the right haircut for your face shape and hair type. The results can help improve your look and your self-esteem while giving your style a refresh.
Have a Pro Do Your Makeup
Even if you only wear the most basic essentials, makeup can be tough to master. It's also hard to know which products and shades will compliment your complexion the best. Many beauty salons and stores offer makeup lessons with a professional. In some situations, the lesson may even be free with a minimum purchase. Schedule an appointment and pay special attention to the techniques used to help you achieve your best look. It's also a great opportunity to be adventurous and try something completely different. You never know what may become a new essential in your daily makeup routine.
Accent with Accessories
Nothing makes you look put together quite like the perfect accessories. Finishing your look with the right accent pieces can help you add your own personal flair while making your style complete. It's also a great way to add bright, bold colors or patterns without overwhelming your ensemble. A great pair of drop earrings, a bold handbag and some statement-making shoes are a must in every stylish wardrobe.
Giving your style a mini makeover doesn't have to be overwhelming or stressful. These small changes can have a huge impact while helping you focus on self-care and confidence in the process!