Disclosure: This post may contain affiliate links, meaning we get a commission if you decide to make a purchase through our links, at no cost to you. Please read our disclosure for more info.
Last Updated on October 29, 2020 by
In the beginning of a relationship, it's easy to feel the sparks. You get excited when you see his name on your phone. You want to spend hours upon hours together. However, once marriage, bills and babies enter the picture, it can be downright exhausting to keep up with one another.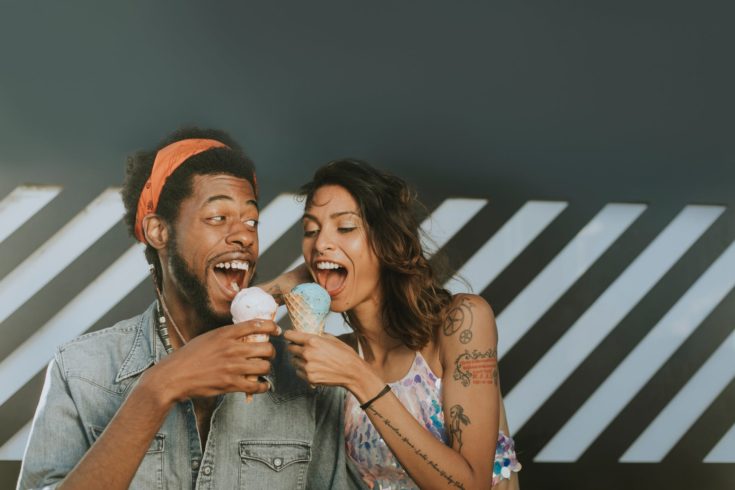 However, if you want your relationship to withstand the test of time, you'll need to put in the effort. Consider the following three ways you can do your part to infuse excitement into your love life.
1. Work on your appearance.
While you want to feel sexy for your man, it's also good to feel sexy for yourself. When a woman looks good, she'll naturally end up feeling good. Add a few new pieces to your wardrobe each month. Wear a new shade of lipstick that makes you feel gorgeous. Use indigo leaf powder to dye your hair a new color. Drop a few pounds so you can fit in that hot dress that's been hanging in your closet for months. When you feel amazing, this will attract your husband to you even more.
2. Try spontaneity.
Even though there are so many things to consider and it requires effort, try to be more spontaneous in the way you live life. Have a babysitter or family member take the kids for the weekend. During that time, fill the weekend with rest, relaxation and fun! Go to a live concert on a weeknight. Find ways to reconnect with your husband throughout the week so that you're not constantly bogged down by the laundry list of things you both need to take care of. Read adult toys reviews on ways to spice up your sex life. 
3. Speak your partner's love language.
If your husband's love language is quality time, always honor that. If he loves acts of service, make that a part of your routine. When your spouse sees you actively working on ways to bring joy to his life, this can really be a great way to enhance the relationships. In the beginning of the relationship, there was probably very little you wouldn't do to make him happy. Now that you have him on your arm, don't stop. Commit to making the effort.