Disclosure: This post may contain affiliate links, meaning we get a commission if you decide to make a purchase through our links, at no cost to you. Please read our disclosure for more info.
Last Updated on August 21, 2023 by Steal the Style
Online shoppers tend not to rush to buy from brands they are unfamiliar with. As such, we examine product photos and descriptions and read user reviews to avoid buying from fake online shops. That's why most customers find it difficult to trust platforms like RealReal completely. 
RealReal has become the world's most robust online marketplace for customers who want to buy authenticated and consigned extravagant items. Julie Wainwright began the business from her home and has grown it to be the most prominent retailer of second-hand luxury items such as designer fashion and accessories.
Furthermore, RealReal has stores in New York City and Los Angeles, where you can directly shop for your desired items.
How Does RealReal Work?
RealReal offers customers a reliable and safe marketplace for luxury items. In addition, you can find your dream house furnishings and art on the platform. As a result, the brand hires authenticators, horologists, and gemologists to ensure that they sell authentic items. 
Meanwhile, the platform has become a second home to luxury brands like Cartier and Gucci. RealReal ensures that customers receive their consignments at a specific period with the support of their direct shipping, drop-off services, and free-in-home pickup services.
Is RealReal Legit?
With many websites questioning whether RealReal is authentic, we can tell you that the platform is legit. First, experts authenticate every item on the platform before they can approve them for sale. Therefore, customers can rest assured that they have original items from the platform.
If you want to find a budget designer item, RealReal has you covered with its robust item listings. 
Is RealReal Safe?
RealReal ensures customers don't suffer hacking or malware when using their website. The platform employs security measures that look out for security vulnerabilities on its website. Your financial information is also kept safe.
What Do the Reviews Say?
The platform has excellent user reviews on different review boards online. Additionally, customers like the simplicity of the website and the ease of finding authentic products. However, a few customers complained about slow replies from the customer service. 
What to Buy?
Are you thinking about buying authenticated extravagant and trendy items online? RealReal offers you fine jewelry, fashion items, home décor, and consigned clothing from brands like Prada, Louis Vuitton, Gucci, and Chanel. 
What is the Return Policy?
You can request a refund if you suspect the brand sold you a fake item. However, you must make this request at least 14 days after you have received your item, and sadly, you must cough out $11.95 to make this happen.
Meanwhile, you must ensure that you return the product with an intact security tag if you get a refund. Additionally, you cannot return beauty, luggage, swimwear, handbags, or discounted items sold to you at 40%
What Payment Types Does RealReal Take?
RealReal accepts PayPal, Discover Credit/Debit Card, American Credit/Debit Card, Mastercard Debit/Credit Card, and Visa Debit/Credit Card.
Bottom Line: Is RealReal Legit?
Although some customers complained about RealReal's sellers and authenticity, the platform offers a great online shopping experience. You have access to numerous luxurious products all in one place. Nonetheless, whenever you decide to do vintage shopping, remember that there are some risks involved, such as receiving fake goods. Overall, RealReal is a legitimate marketplace for your luxury shopping.
The Founder Story Behind The Real Real 
For the RealReal founder Julie Wainwright, life hasn't always been easy. Before she founded the dream platform for the fashion-obsessed, the erstwhile entrepreneur worked in a variety of different roles. She acknowledges that naming is not one of her strengths, which is perhaps one of the reasons why her online magazine for women over 35, which was called SmartNow, never really caught fire.
And, at one point, it seemed as if The RealReal itself might not catch on with consumers—or would face too much competition from others who wanted to profit off the secondhand market. But like a phoenix rising up out of the startups that have gone before it, Wainwright's website suddenly distinguished itself as the 800-pound gorilla in the room.
Looking to buy or sell luxury goods? Read our list of 5 Marketplaces for Luxury Resale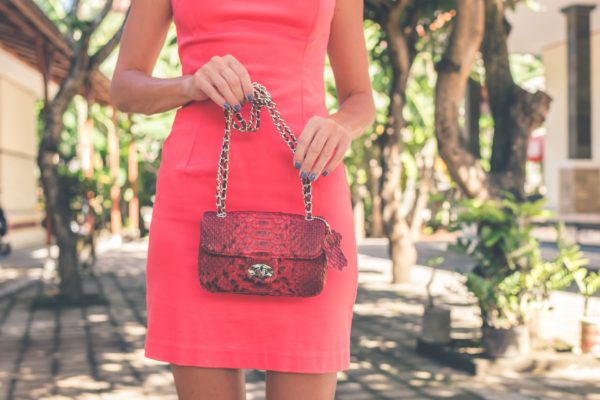 A lot of The RealReal's success can be attributed to its diligence. Wainwright doesn't take sellers' words for it when it comes to item attributes such as gemstone and metal weight. While The RealReal's competitors seemed to rely more upon a model similar to eBay—peer reviews—Wainwright realized right away that this wasn't going to work with the luxury sector. Employing authenticators whose job it is to decide whether or not something is real, Wainwright ensures that her platform's reputation remains impeccable. After all, there's a reason why so many fashion fans flock to the website and app for trends they may have missed last season. In the past, if a fashionista forgot to pick up that great Gucci scarf right when it first came out, chances were that they'd never see it again.
Wainwright's brainchild offers unique opportunities for buyers and sellers alike, opening up the fashion market in ways some never envisioned. However, the company has not been without its detractors. There have often been questions about the way The RealReal selects certain brands to be on the platform while spurning others. Tory Burch, widely considered an upscale designer brand, is one of these RealReal rejects. Before undergoing a revamp, Coach used to be one of them as well. Many brands want their fans to be able to resell their clothes and accessories, because they often come back and buy more designer items after unloading their old ones.
However, not all fashion brands believe in The RealReal's methodology. The Chanel legal team has expressed its displeasure with items being sold on the platform. Claiming that only people who work for Chanel can verify whether or not a piece is authentic, they have challenged The RealReal's right to put secondhand Chanel pieces up for sale. But if the designer brand is expecting Wainwright to crumble under pressure, they're completely unfamiliar with her way of doing business. Stating that she believes Chanel is a victim of an antiquated business model, Wainwright appears to be completely unimpressed by their legal maneuverings.
If anything, it would appear that The RealReal's public profile has been rising. From Gucci to Louis Vuitton, the multiple warehouses are stocked with some of the nicest designer threads on the planet. And if past success is any indicator, this company will continue to rise.