Disclosure: This post may contain affiliate links, meaning we get a commission if you decide to make a purchase through our links, at no cost to you. Please read our disclosure for more info.
Last Updated on December 3, 2019 by
Do you want to dress like your spirit animal? Now is the best time to do so because we're living in a fashion era where the animal print is king. 
All trends come and go. They come again and disappear just as fast. But there are also some trends that never go out of style. Whether people like animal prints because it helps them feel confident in the urban jungle or because they can freely express their animal instinct, it seems that the animal prints trend is here to stay.  Animal prints are and will be the forever pieces that will form the cornerstones of any wardrobe.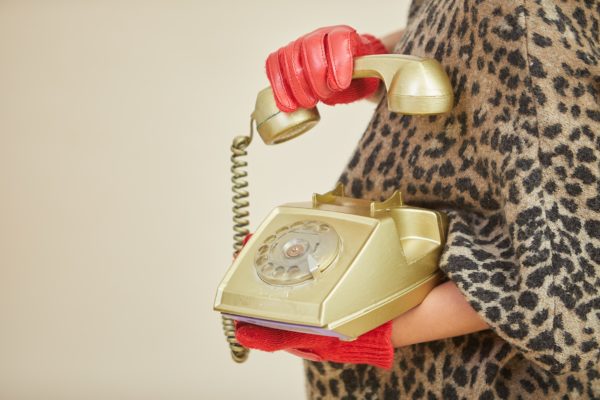 Photo by Malvestida Magazine on Unsplash
The history of the most contradictory print 
The animal print trend first made its way in the fashion landscape in the '20s and the '30s when it was one of the biggest trends among famous movie stars of that time, only to be later embraced by America's pin-up girls in the '40s too. 
However, it was during the '60s when the pattern really gained momentum with the general public. Later, in the '70s and '80s, the pattern seemed to match just perfectly with the glam-rock and punk style of those years. 
Yet, make no mistake, the animal print trend is far away from being dead. It had various interpretations during different decades, each of them adding more power and uniqueness to the trend. 
Now, coming back to the present days, the animal print became a certified trend of 2018 thanks to the spectacular Givenchy and Prada collections. Bags, shoes, skirts, dresses, pants and even nails, literally everything that can make a woman's wardrobe, were covered with leopard prints. And, it seems that it is set to bring a wild side to this year too. 
Why contradictory? We say that in the best possible way because the animal print trend is simply for everybody. It can be trashy and expensive, loud and neutral, fierce and feminine all at once. Also, it can work with any color palette, every occasion, and every skin tone. So, are you ready to let the world hear your roar? 
The biggest trend of the 2019 fall season 
We will save you the curiosity: it's animal print trend once more! The 2019 summer season has already seen this marvelous trend transforming catwalks and high streets into a jungle. However, it seems that during this year's fall we will continue to dress in shades of animals. 
Take a look at the fashion scene and you will see that the zoo is back to bring us into style. From cheetah to the snake, tiger, zebra, and, obviously the sleekest of them all, the leopard print, this trend will help us dress and accessorize our way to the jungle this fall too. 
If you are looking for the perfect accent to give your fall outfit the extra wow factor, your search is over, spoiler alert: it's the animal print! You can pair animal print with anything and you will have a cohesive and spectacular look. Were you wondering what to wear with your black faux fur coat? Here's an idea: a leopard print dress that will make you look and feel feminine, elegant, and bold all at the same time. 
How to style animal print 
At the beginning of the animal print style, if you wanted to dress to impress with animal print, you had to stick some basic fashion tips of this trend. Otherwise, you might have ended up looking like you actually just came out of the jungle.
Yet, this fall, all you have to do is to accept the visual chaos and embrace your bold look. You no longer have to choose between the leopard, the zebra or the snake print, you can simply wear both of them together as there is no wrong way to do it. The animals all co-exist in the jungle somehow. So, why different animal prints wouldn't in your outfit? 
You don't find yourself in the classic orange, brown, black and white animal print? Here's the good news, you don't have to anymore. This fall, animal print can have so many shapes and colors that is truly a pattern for anybody. You are about to see colored animal print everywhere and that is absolutely acceptable. Bright orange, neon green, cobalt blue, red, and even mustard yellow are the new colors that make a statement in the animal prints trend. 
The zebra print looks amazing with colorful accessories. So, don't shy away from wearing your bright red purse with your zebra dress. The snake print style can elevate any accessory or clothing to make your entire outfit look more expensive. And, for the leopard print, there is simply no such thing as too much of it. 
So, in other words, animal print can amp up your denim, add a touch of sass to your classic black suiting, and even add instant glamour to your basic eveningwear. Still need more tips on how to spice up your wild look? We got your back! 
Try layering  
A mentioned before, there is no such thing as wearing animal print patterns wrong this fall. So, why not try the most fun styling method by simply layering animal prints. Can't choose between leopard and snake print? Then wear both your leopard top and your snakeskin boots too. Also, since there are no limits to this trend, you can also have fun by layering animal prints with other complex and colorful patterns, be it floral or plaid.  
Wear it from head-to-toe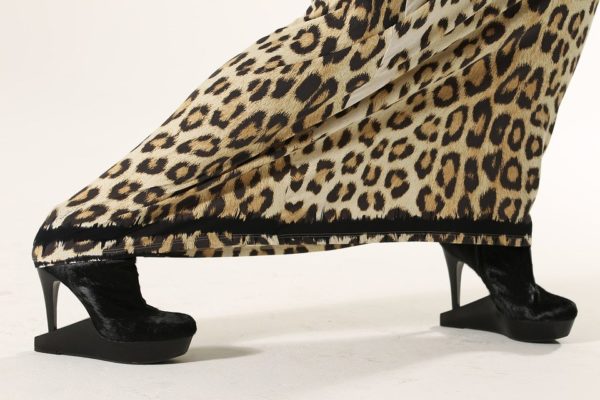 That's right, the animals that inspired this trend wear the pattern from head-to-toe. So, why wouldn't you? It might seem a pretty wild idea but that's the point, right? 
Reinvent animal prints colors 
Did you always liked neon colors and animal prints but could never see them go hand-in-hand? Well, you may want to think twice because this year's fall fashion trends simply have no rules. From now on, you don't have to wear the boring black and white zebra prints. You can choose from a pool of animal prints in powerful and bold colors from neon green to bright yellow, red, and many more. 
There is no better time to embrace the jungle fever than this fall when there are no rules to stop you from wearing your spirit animal.