Disclosure: This post may contain affiliate links, meaning we get a commission if you decide to make a purchase through our links, at no cost to you. Please read our disclosure for more info.
Last Updated on March 24, 2023 by Steal the Style
We love Gaga. The voice, the talent, the…meat dress? Yes, Lady Gaga is known just as much for her fashion choices as her music. Have you ever seen a runway show and wondered "who the heck would ever wear THAT?!" Well, Lady Gaga sees the same crazy outfits and thinks "Hmmmm, how conventional *yawn*…."
Below is a list of the top 10 most outrageous outfits that Lady Gaga gas graced us with over the course of her meteoric rise to the top of the pop world:
10. Horns Aplenty
Loses points for the rest of the outfit, but I simply had to include this just for the head gear, worn while leaving Zuma Restaurant in the U.K. in February, 2010. No word on where she was headed next, though I'm pretty certain it involved a competition for breeding territory.
9. Bubbles
Worn for a performance in Sydney, Australia, Lady Gaga was apparently taking a bath one day and said "you know, this just looks right."
8. Phantom of the Red Carpet
Even when not injured, Lady Gaga believes that immobilizing the head is the safest way to go. Also, there's no such thing as too many feathers.
7. Flaming Breasts
I'll see your Madonna tribute, and raise you one fire hazard. Job I am not ever applying for: Lady Gaga's insurance agent.
6. Meat Dress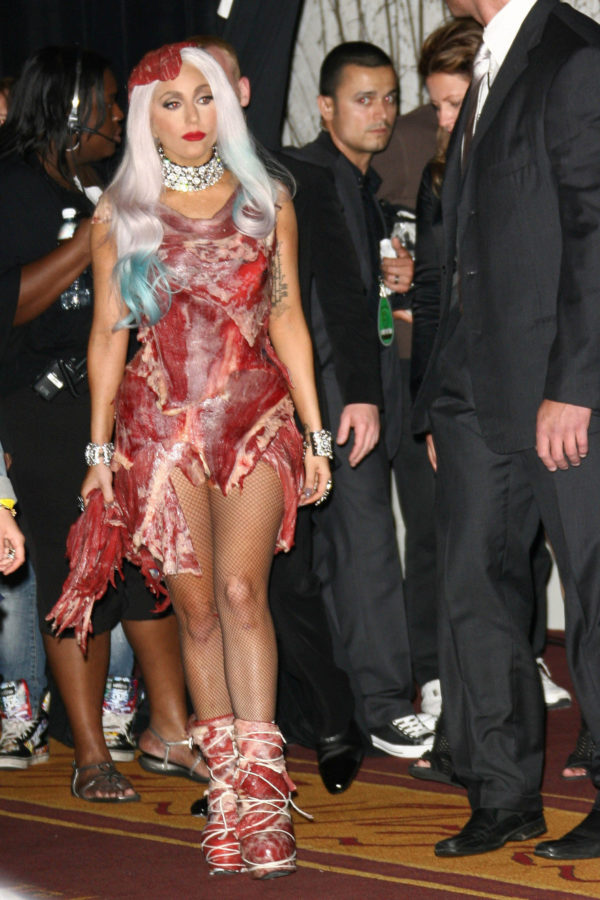 This gets downgraded by some folks due to it's lack of originality. I mean, come on! The bacon bra already paved the way by proving the beauty of animal-derived clothing goes beyond skin deep.
5. Silver Lightning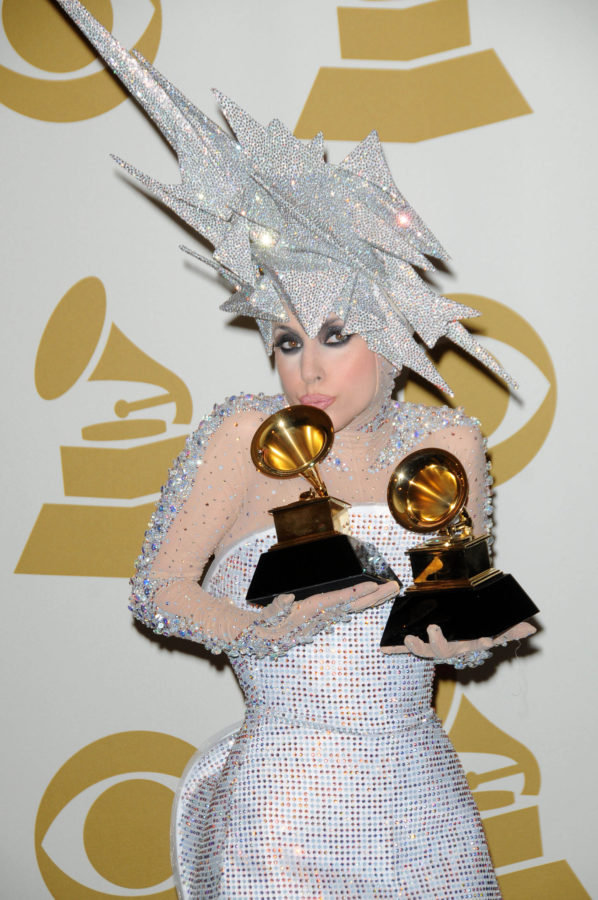 Some of Gaga's best outfits are the ones that look like they could seriously injure or kill innocent bystanders just for getting too close. It's amazing how Lady Gaga's fans have embraced her. Literally. How is it physically possible?!
4. In The Belly of the Beast
"Consumed whole by giant Muppet" isn't a look most performers go for; but then again, most performers are not Lady Gaga, who busted out this look in Nottingham, England during the Monster Ball Tour in 2010.
3. Cubist Mirror Ball
Again, we have a dress capable of causing extreme bodily harm. Also, any time an outfit obscures a person's face, it's downright creepy. Truly classic Gaga here.
2. Red Lace, No Face
Again with the creepy face covering, this time in red lace for that "gory murder victim" impression; and don't forget the "Burger King Crown of Death." This getup will give me nightmares for months.
1. It's Not Easy Being A Lady Gaga Outfit
Just ask all of the brave Kermits who sacrificed themselves to bring this costume to fruition during a German television interview on July 20, 2009. No word on how many times Jim Henson rolled over in his grave on that date.
Honorable Mentions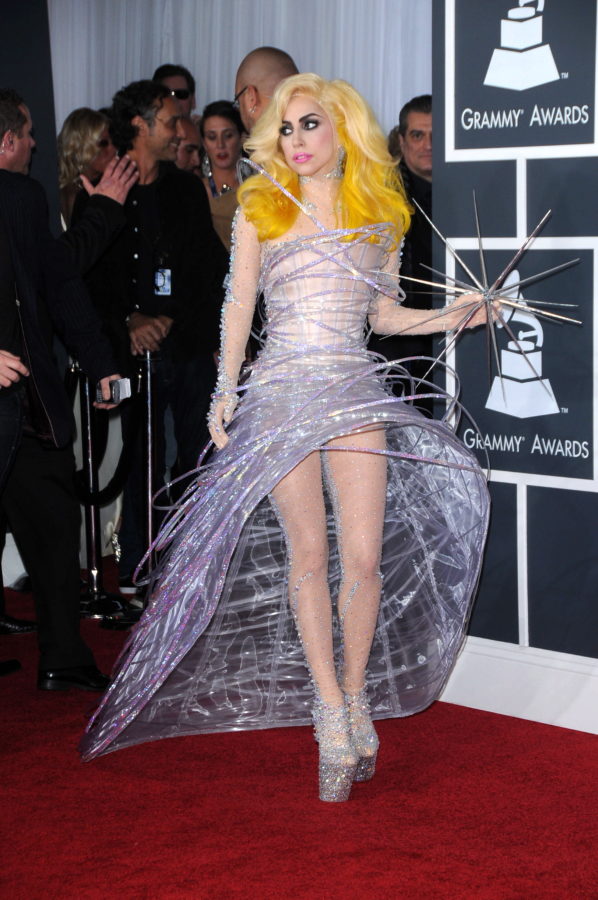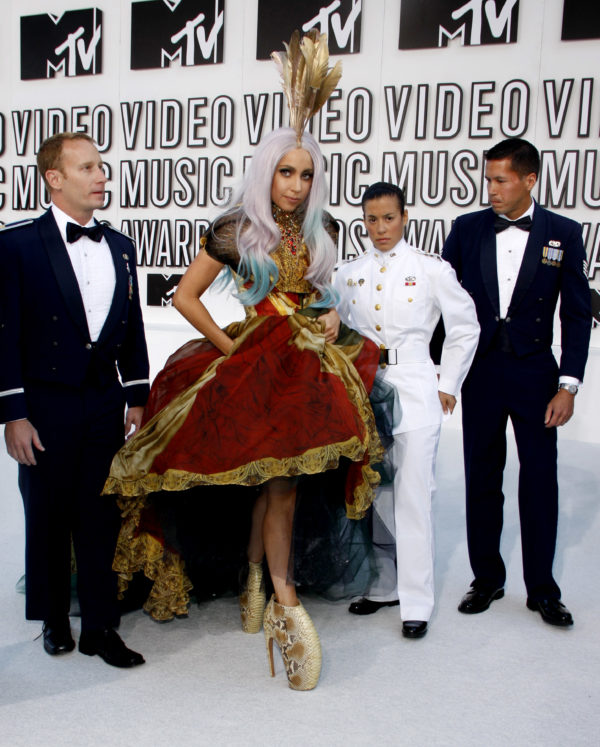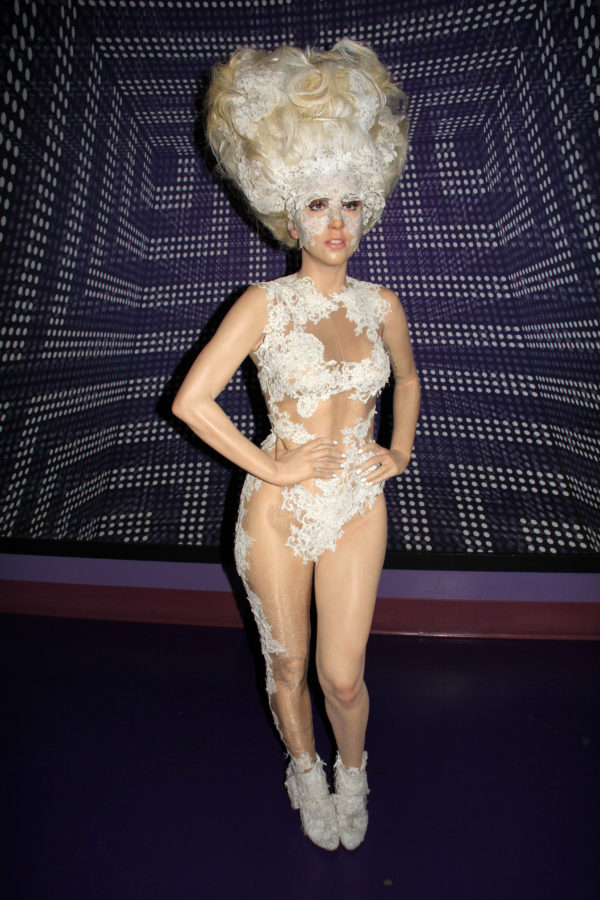 Image Source: loveyousave – [1], CC BY-SA 2.0, Link