Disclosure: This post may contain affiliate links, meaning we get a commission if you decide to make a purchase through our links, at no cost to you. Please read our disclosure for more info.
Last Updated on March 18, 2022 by Steal the Style
Investing in a good pair of shears is a purchase that will pay off greatly, as you'll be able to give yourself or your clients a variety of hair cuts. Shears constructed from sturdy, long-lasting materials will not only last you for years to come but will surely make the entire haircutting process much more comfortable.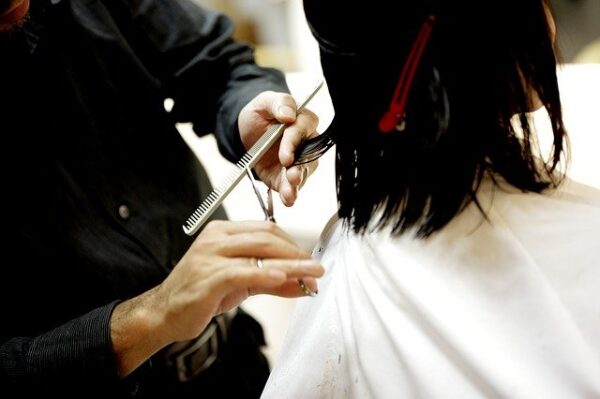 Many different shears are available on the market to achieve that perfectly sleek haircut; however, you may want to purchase a single versatile pair of shears if you're just a beginner, rather than several specialized ones. It will not only be much more cost-efficient but will also save you the extra time cleaning them all. Versatile shears will also allow you to make home visits without you having to bring each and every pair of hair scissors, as in this case, one size does fit all.
We prepared a list of all the essential factors you should consider while picking out the ideal salon shears that can transform any hairstyle!
Brands
According to the experts at Scissor Tech Professional Hair Scissors, while looking for the best shears, you should ensure you're investing your money in a product that is worth its price. Always purchase your equipment from trustworthy sites where you'll be able to find various international brands.
is a US scissor producer that can show off with a range of shears in different colors and styles. They carry versatile instruments that can be used for a wide variety of hair and create the desired hairstyle you, or your client, may have in mind.
If you're opting for a stainless steel option, Yasaka is an excellent Japanese brand, which produces its equipment from the highest quality materials. With professional scissors such as those, you're able to avoid any uneven cuts thanks to the equipment that will also allow you to work on a wide range of hair textures.
Comfort
In order to be able to adapt the shears to multiple hair textures, you first need to be able to adapt them to your hand. It is essential to feel comfortable while operating with shears, which starts off by adjusting your shears to your hand. There are both left and right-handed shears currently available on the market, and you should choose the ones adapted to your dominant hand. This will allow you to operate the instrument with comfort and omit any discomfort while cutting hair for a prolonged time.
Many hairdressers adapt to the usage of right-handed shears and continue working with those. Still, you shouldn't and should instead opt for something explicitly adapted to your needs rather than the other way around. To achieve the desired result, you need to make sure you're using the right equipment, the right way, and it won't be possible if you are uncomfortable during the process.
Shear Types
With a variety of haircutting shears available on the market, you should look for ones that will best suit your needs and be versatile enough to be used on a range of hair textures.
If you're looking to buy a new pair of scissors, maybe you should look into shears for sore hands, which are specifically designed to ease the discomfort of any strain injuries. The scissors' intricate design allows you to grip them comfortably and cut the hair in a non-strenuous way.
Thinning shears are also a great option that suits various hair types and styles you may want to achieve. The ergonometric, sculpted handles allow you to precisely achieve the desired look you might be going for, with both left and right-handed models to guarantee the utmost comfort while styling the hair.
With the variety of color options available, you can rest assured that whatever shear-type you're looking for, you'll be able to add a touch of your own style with the color you decide to get it in!
Conclusion
With so many different options to choose from, it may be hard to decide which one suits your exact needs; that's why investing in a pair of versatile salon shears may just be the ideal option, as they can be used on a variety of different hair textures. Before spending your money, make sure you're buying quality appliances that will last you for years to come and that are relatively easy to maintain.
This way, cutting hair won't be tiring for your hands, and you won't grow to dislike the process. At the same time, your customers will notice the quality of your work!