Disclosure: This post may contain affiliate links, meaning we get a commission if you decide to make a purchase through our links, at no cost to you. Please read our disclosure for more info.
Last Updated on March 26, 2017 by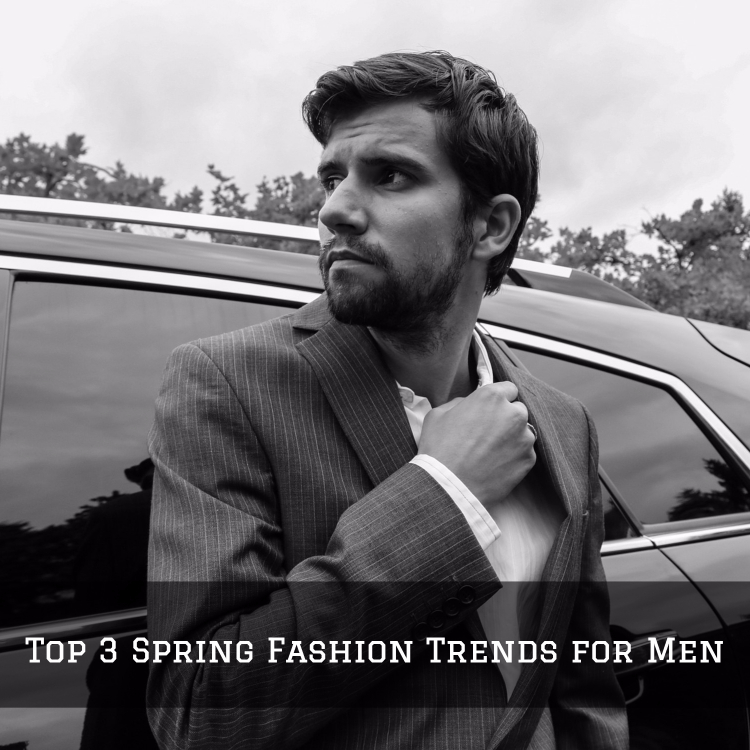 Men's fashion trends have changed from the basic black and white to more colorful and interesting. The spring men's fashion trends, range from athletic and neoprene suits, to military themes in florals, edgy prints, silky fabrics and saturated colors. But you won't get a good ensemble unless it is put together well. To help you with this, the three trends for the spring are given below.
[amazon_link asins='B01JS974IE,B01N76JCGC' template='CopyOf-ProductGrid' store='stealthestylewp-20′ marketplace='US' link_id='0fa4bd73-128e-11e7-b7cb-b7497b60443e']
Florals
Imagine florals on silk in blood orange and inky blue. The runways had so many blooms from the best of the fashion houses.
Gucci – Floral prints on silk pajams in blood orange and Sapphire blue. Team these with white for a fresh look.
3.1 Phillip Lim – The Paris show of this fashion house featured brown and black leafy patterns.
Ann Demeulemeester – This designer had floral print pants on offer teamed with dark and romantic shirts.
Bottega Veneta – This fashion house had floral suits on offer. The best piece from Bottega Veneta was the piece that veil made from organza.
Calvin Klein – This house has printed jackets for those who are not too fond of floral prints. The design is abstract and creative.
[amazon_link asins='B01HS1VY76,B01M09A069′ template='CopyOf-ProductGrid' store='stealthestylewp-20′ marketplace='US' link_id='1c65f820-128e-11e7-991f-f5e12604b9c1′]
Camouflage
Camouflage prints were everywhere and many of the big fashion houses brought out their camouflage outfits to the runways.
Comme des Garcons – Rei Kawakubo, the designer has camouflage prints on pyjama suits. The combination of orange haired models wearing flowing overcoats with these suits was interesting to behold.
Valentino – Valentino has a sportier offering with camo designs that were heat-bonded. They are chic and comfortable.
Dries Van Noten – It won't be wrong to call this Belgian designer the king of camo. He had a lot to offer from prints in different materials and styles. The materials ranged from delicate voile to tough canvas. However, his leopard print shorts, worn with shantung jacket in burnt orange were a huge hit. You can also try out teaming these shorts with chunk t-shirts this season.
Pringle of Scotland – The ribbed knit camo in burnt orange was a huge hit. You can add your own camo touch to it but mixing solid hues with the print. Use hues like sapphire blue, white and orange.
[amazon_link asins='B01JO7EPAU,B000JORFO6′ template='CopyOf-ProductGrid' store='stealthestylewp-20′ marketplace='US' link_id='29177aad-128e-11e7-a94d-5dfb81a70887′]
Burnt Orange, Inky Blue and Earth Tones
Earthy tones like tobacco and straw shades were really popular this spring. The offerings from various designers and fashion houses were –
Ermenegildo Zegna – This fashion house has silk suits, shiny shantung and mixed knits in earthy brown tones. These were combined with a jacket in dark brown.
Missoni – The fashion brought out an amazing range of knitted cardigans and jacquard blazers in browns. All these were embellished with jewels. Apart from the browns, inky blue was also very popular.
Etro – Etro had kurtas, loose pants and silk suits in shades of vibrants blues
[amazon_link asins='B00076ZRU0,B00H96DXLG' template='CopyOf-ProductGrid' store='stealthestylewp-20′ marketplace='US' link_id='3571b64d-128e-11e7-aa03-ad11cfe0c128′]
These are some of the top three spring trends for men that became very popular in the Milan and Paris runways. Apart from these, you could also see vertical and monochrome stripes ruling the runways.