Disclosure: This post may contain affiliate links, meaning we get a commission if you decide to make a purchase through our links, at no cost to you. Please read our disclosure for more info.
Last Updated on December 22, 2021 by Shopping Kim
If you've got curves for days and you're keen to show them off then great news – there are countless super-hot fashion trends this year that have been practically tailor-made for beautiful, curvaceous bodies.
Below are a few all-time favorites to embrace full force.
Tight on Top, Long and Flowing on the Bottom
This is a stunning look for spring and summertime and perfectly complements curvy girls regardless of their height. Think a slim-fit camisole paired with a long, flowing floral or patterned skirt. Pair with kitten-heeled or strappy sandals to finish off.
A-line Skirts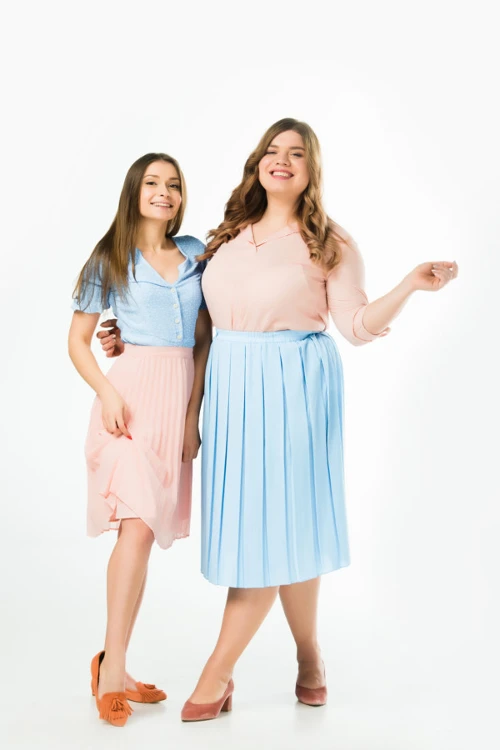 A-line skirts effortlessly emphasize the waistline, giving you that sought-after hourglass shape and an opportunity to put those gorgeous legs on display. Wear a feminine blouse on top and accessorize with chunky jewelry. High-heels look incredible when worn with A-line skirts as they elongate the legs even more.
Maxi Dresses
Taller curvy girls cannot go wrong with a classic maxi dress. With so many different styles to choose from, like the ones that you'll find online when you shop at stores like Ulla Popken, you are sure to find a maxi dress that you absolutely adore and that hugs your curves in all the right places. Choose from shirt dresses, knitted dresses, V-neck dresses, and more.
Fitted Blazers
If you are striving for the traditional smart-casual aesthetic, a fitted blazer is an absolute wardrobe must. You can throw it over pretty much any outfit and enjoy an instant confidence boost. Maximize your curves by wearing your fitted blazer with a pair of tight stovepipe trousers and a pair of killer heels. A bright, eye-catching blouse worn underneath is also sure to get you noticed whether you're headed to the office or a glitzy event.
Jeggings
For everyone out there who is a firm believer in wearing leggings as pants, jeggings truly are a blessing! Plus, they are just so much more comfortable than regular jeans. Add the fact that they are the ideal bottoms to wear to enhance the lower portion of your body, and there's no wonder why curvy girls from around the globe are scrambling to get their hands on a pair (or five).
Ruffle-Sleeve Blouses
These blouses are ultra-feminine and seem to cascade gently across every curve, leaving you feeling pretty and fashionable all day long. If you're keen to stay bang-on-trend this year, be sure to buy a ruffle-sleeve blouse with a strong pattern. Styles with colorful boho patches and graphic prints are extremely popular right now – and classic floral accents never go out of fashion!
Cardigan Sweaters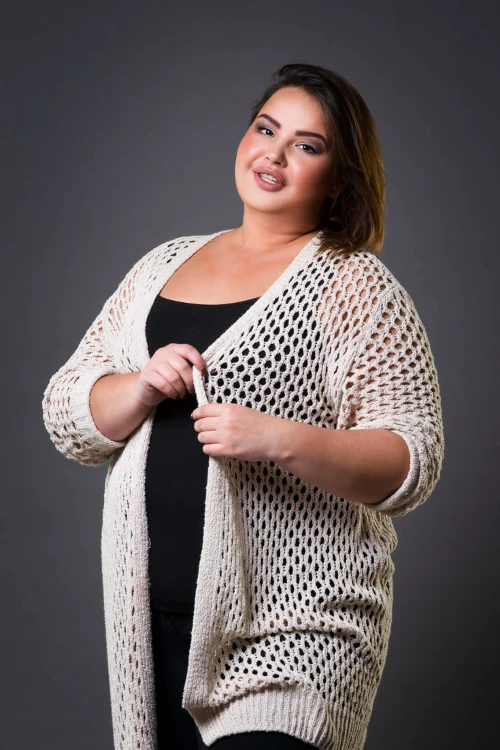 The layered look is super-trendy during wintertime, and probably always will be. Not only does it provide you with the opportunity to experiment with different textures, but it is also known to emphasize curves and add plenty of dimension to your look. Cardigan sweaters that can be left open and that extend past the hips are the way to go.
Spring, summer, fall, and winter – regardless of the season, it's always a good time to show off your beautiful, curvy body. Work it!
Can't afford the latest trends? Buy plus size clothes now, pay later!