Disclosure: This post may contain affiliate links, meaning we get a commission if you decide to make a purchase through our links, at no cost to you. Please read our disclosure for more info.
Last Updated on May 14, 2021 by Steal the Style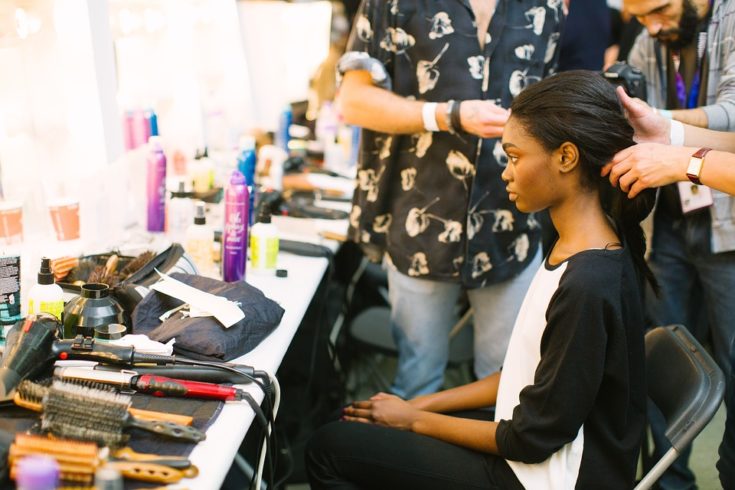 When you begin looking for a salon, there are several features to explore. You want to make sure that the stylists are capable of giving you exactly what you want. An eco-friendly salon will also establish best practices to maintain environmental sustainability.
Services
It's important to explore the services that are offered at the salon. Not all salons provide the same level of services. You may want a cut and style, a specialty up-do, or a number of color services. Partial highlights, full highlights, and more should be taken into consideration in terms of what is offered.
If you are looking for something unique, such as ombre color, you will want to call the salon to find out whether there is a stylist who is capable of giving you what you want. You don't want to take any chances, which is why you should always ask in advance.
Education
You should choose to go to a salon where education is a priority. You don't want your hair cut and colored by someone who is fresh out of beauty school. Instead, you want someone who has been sufficiently educated.
Eco-Friendly
There is the potential for a significant amount of waste and a salon. You want to make sure that you choose a salon that is eco-friendly. This means identifying the products that they use as well as the practices that are in place throughout their salon. The amount of water that they use on a daily basis, the material they use for their towels, and everything else should be taken into consideration. Salons that are environmentally sustainable will typically brag about what they are doing.
Be sure to research a salon before you make an appointment. Identify the various stylists and even go in for a consultation so that you can be sure that you will get what you want.