Disclosure: This post may contain affiliate links, meaning we get a commission if you decide to make a purchase through our links, at no cost to you. Please read our disclosure for more info.
Last Updated on December 21, 2022 by Steal the Style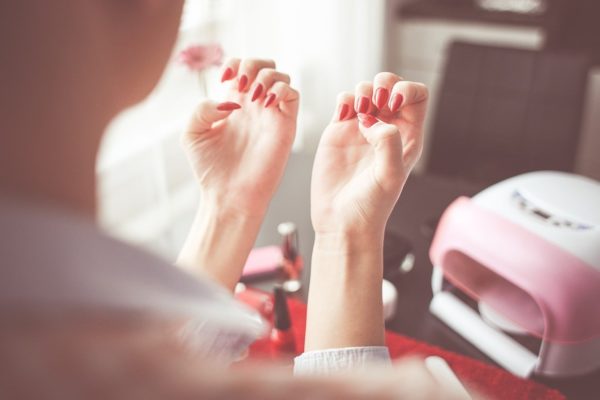 A beautiful manicure can elevate your look. If you're interested in having your nails done, but you don't know where to go, you'll want to take the time to find some of the best nail salons in your area.
These suggestions will assist you in discovering a great place to get a manicure.
Read Reviews
If you need to see more regarding a nail salon, one of the best things you can do is check out their reviews. When possible, you'll want to read reviews rather than look at the rating a salon has received.
You can determine a lot when you take a closer look at customer feedback.
If you can see that many people have had a great experience at a nail salon, you'll feel more confident about visiting the salon in the future. Reviewers may also be able to give you valuable advice, such as suggesting the best times to make an appointment.
Visit the Salon In Person
You'll want to make sure that the nail salon you visit is clean and well-maintained. If possible, you may want to stop by the salon in person so that you can see how clean it is.
If a salon appears to be dirty, or if it looks like the workers aren't following sanitation practices, you'll want to look elsewhere.
You should make sure that tools are being disinfected and that nail technicians wash their hands in between customers.
This is especially important in today's pandemic world.
Look at Pictures from Customers
If you want to find great nail salons in your area, you'll want to look at pictures from real customers. If you're impressed with the images you're seeing, you'll know that the salon is worth visiting.
People like to say that you can learn more from a picture than from thousands of words.
That can be true when you're evaluating a nail salon! It's one thing to read a positive review, and it's another thing to see pictures that prove that the salon does great work.
See If The Salon Offers the Services You're Interested In 
While most salons provide basic manicures, the services offered can vary from one salon to the next. Some services provided by salons include:
Gel-based manicures
Paraffin treatments
Rhinestone embellishments
Hot stone manicures
Specialty treatments
If you're curious about something particular, you should confirm that the service is offered by the nail salon you're evaluating.
If a salon doesn't provide the services you want, you should find other salons in your area that offer those kinds of services. Typically, you'll be able to find this information on the salon's website.
Think About Synthetic Options
Acrylic nails have been seeing a massive adoption these days, mostly for several reasons.
Although your natural nails may look beautiful and attractive now, the chances are that they will become less so as you get older. As you age, the natural nail gradually loses its pliability and strength and begins to fall off more easily.
If left untreated, this can lead to cracks, breaks, and other forms of damage that necessitate a lot of time and energy to correct.
However, if you decide to go with acrylic nails, you can rest assured that these beautiful, strong nails will stay strong and healthy for years to come.
Several reasons make acrylic nails the ideal choice for those who wish to protect their nails and improve their appearance.
One of the biggest reasons to choose acrylics is that they require a shorter time to apply. While traditional nails can take hours to apply, acrylic ones only take a few minutes.
This is a great advantage for busy people who need to go out in a few minutes, apply the nail treatment, and then have the acrylic nails look perfect.
Another reason why acrylic nails are an appealing choice is that they are the only type of nail treatment that provides an entirely natural look outside of your real nails. Unlike other artificial nails painted with colors and designs, acrylic nails offer a look similar to natural nails.
If you are interested in this type of nail, make sure your desired salon can apply them and work them correctly.
Pay Attention to Customer Service
You'll want to make sure that the salon you go to will make your nails look amazing, but you'll also want to make sure that you'll be treated well. That's why you should search for a salon that makes customer service one of its top priorities.
When you contact the salon to make an appointment, the staff you talk to should be friendly and courteous. You'll want to make sure that the nail technicians are polite and will listen to what you want. If you're able to find a salon with stellar customer service, you're sure to have a great experience.
Summary
If you want to find the best nail salons in your area, you're going to want to keep this advice in mind. Visiting a salon can leave your nails looking better than ever. Make sure you know exactly where to go the next time you want to get a manicure.