Disclosure: This post may contain affiliate links, meaning we get a commission if you decide to make a purchase through our links, at no cost to you. Please read our disclosure for more info.
Last Updated on December 21, 2021 by Steal the Style
Acrylic nails are all the fashion rage right now. With nail art popping up on the hands of celebrities and influencers alike, many are rushing to the salon to join in the trend.
But do you know what you're getting into when you sit down in that salon chair? Will it be something you end up regretting?
Before you subject your nails to the process, take a look at these 8 insane facts you never knew about getting acrylic nails.
1. They're Pricey
If you've decided now is the time to treat yourself to a set of acrylic nails, prepare yourself to pay… and keep paying. Acrylics aren't a one-time deal, so the cost can add up.
Depending on where you live and the salon you go to, expect to pay anywhere from $50 to over $100 to have a full set applied. Then add the cost of nail polish.
And of course, you need to have them filled every 2 to 3 weeks. That's an average of $20 to $50 each time. Then after 3 months, it's time to get a whole new set… and the cost cycle continues.
2. They Need Maintenance – Consistently
When getting acrylic nails, you're not only paying out of pocket, you're paying with your precious time. That's because it's a commitment that will keep you going back to the salon on a regular basis.
As your natural nails grow, the acrylics will of course move with them. That leaves gaps that need to be filled every 2 to 3 weeks. Or if your nails grow fast, you'll be in the salon even sooner.
Think of it, with all that time you'll have in appointments instead of doing other things, you'll become BFF's with your manicurist in no time.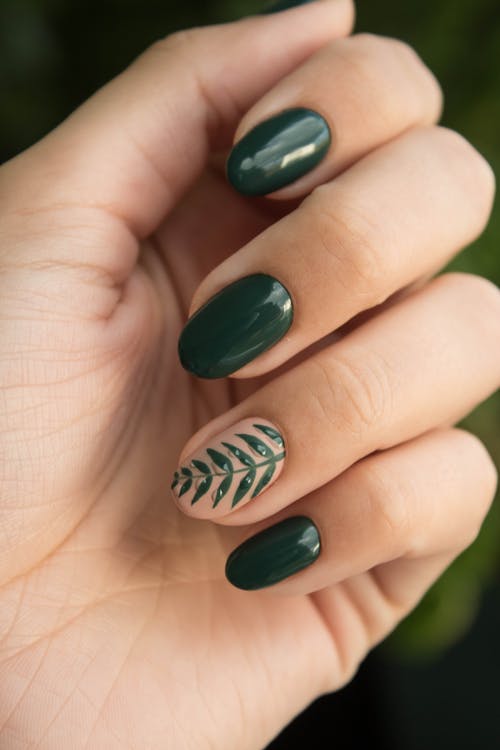 3. You Can Get Nail Fungus
Gaps aren't the only thing that happens as your natural nails grow. This movement can also cause "lifting" of the acrylic from being fully attached.
That can spell doom for the health of your nails if it's not taken care of.
Moisture, bacteria, and other pathogens get into these spaces and run amok. You can get anything from infections to acrylic nail fungus. And the longer the problem grows, the harder it is to get rid of.
Oh, and if you have an infection or fungus under your nails then rub your eyes or scratch yourself, you could spread it. That's why maintenance and keeping your nails clean is so important.
4. They Can Make Everyday Tasks More Challenging
An unexpected side effect of getting acrylic nails that surprises most first timers is how much it can complicate everyday tasks.
Think about it, if you've been living with short nails your entire life and suddenly have longer ones, it's going to be a big change.
Need to open a can of soda? How about unzipping your pants? Or maybe you need to pick up that change off the ground you dropped?
You're going to find all those tasks, plus many more will be almost impossible to do with acrylic nails. You'll no longer have the tips of your fingers to help you grasp things.
Will you get used to them? Likely. But not without lots of struggles first.
5. They Can Damage Your Natural Nails
If acrylic nails are not taken care of, the real nails underneath will suffer. Not only by infections or fungus, but it can happen in other ways.
Sometimes it's tempting to pick at the acrylics when it's time for a filling. Picking at them or pulling them off can rip the underlying nail.
Or if the acrylic gets damaged by hitting it on something. It can cause the acrylic adhesive to also rip from the nail bed, opening it up to infection.
Leaving the acrylics on too long will also cause the nail underneath to become brittle and discolored.
6. They Won't Feel Good at First
Your nails go through a lot with acrylics. So naturally, they're not going to feel comfortable at first. In fact, they may be downright painful.
As part of the prepping process, your nail beds get sanded down to give the adhesive a rough surface to hang on to. They could also become pinched during application. Or the tip could be too small causing more pressure.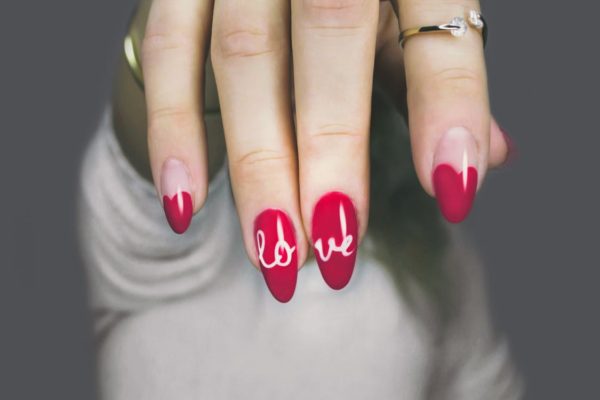 Any number of things could irritate your nail beds. If it lasts for more than a couple days, head back to the salon. The tech may be able to fix them or have them removed completely.
7. You Can Have Them Removed Anytime
Speaking of having your acrylic nails removed, many people don't realize you can have this done at any time! Even though the process of applying them can be lengthy, it doesn't mean you are stuck with them until they fulfill their lifespan.
It's perfectly ok to have your nails done for a special night out then have them removed the next day. Or if you get them done and end up hating them, no problem. Head to the salon to be rid of them.
The important thing to remember is to never remove them yourself! Always have a professional do it to prevent damage to your natural nails.
8. They Can Be Addictive
Even with all the negatives that come with acrylic nails, many people love. So much, in fact, that they can become addicted to always having them.
They love the way they look. With so many colors, shapes, and designs available, it's easy to change up your style every time you go to the salon.
It's a form of self-expression. Maybe you're not feeling your outfit that day, but your nails ALWAYS look good.
And once you get them, you may never want to see your natural nails again. Many people get acrylic nails because their real nails are thin or simply won't grow. Acrylics let you have the nails you've always been dreaming of.
Know the Facts Before Getting Acrylic Nails
Playing with style trends is fun, but not at the cost of damaging your nails. And now you know the facts, you can decide if getting acrylic nails will or won't be the right next trend for you.
Do you want to strengthen your nails before trying acrylics? Collagen supplements may be the answer for you. Check out these other benefits for taking collagen in your beauty routine!