Disclosure: This post may contain affiliate links, meaning we get a commission if you decide to make a purchase through our links, at no cost to you. Please read our disclosure for more info.
Last Updated on January 14, 2023 by Steal the Style
Fishing could be a great way to connect and have fun with your partner by enjoying a beautiful day outside enjoying the natural world. While you'll be out in the open air, there's still a want to look great for your date. Several online stores offer endless cute fishing outfit ideas for women that are great for activity.
Fishing spots around the country are really about beautiful scenery, spending a day on the water, having a romantic retreat. Here are some cute outfit ideas on what to wear when going on a fishing date.
When you're fishing in the sun, you need a hat for shade. Fishermen usually wear hats to protect themselves against unpredictable natural weather such as harsh sunlight and sudden rain. The hat allows them to focus more on fishing. Dress in a special outfit if you want to go fishing. Try a custom fisherman's hat. Custom hats are the perfect way to show off your uniqueness without being too flashy.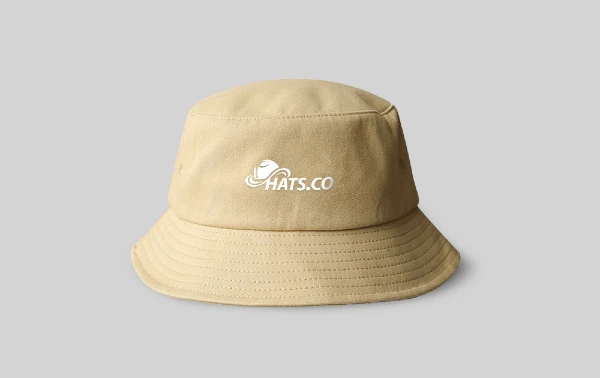 What to Wear on a Fishing Date
Base Layer Options
When picking out base layers for your fishing date take note of the season. If you'll be fishing in summer, a thinner t-shirt should form the base layer. Go for cotton or mixed fibers with a 50+ UPF rating that will easily wick away moisture. Remember you will be outdoors near the water and want to avoid getting a sunburn or bug bites on your fun day out!
Best Fishing Pants or Shorts
Consider lightweight pants, jeggings, jeans or leggings that are comfortable to wear while planning for your fishing date. Bringing an extra pair is a good idea in case you get splashed on. Another alternative are comfy cargo shorts if the day is expected to be really hot. You can also store a few items such as pliers or tackle in the pockets. If you are planning to go deep fishing, pants that have narrow ankles are ideal so you can slide on tall waders over the pants.
Outerwear
When planning to fish, the phrase 'lightweight' should remain in your mind in regards to outerwear for your fishing date. Always choose light-colored clothes with breathable fabric. Wear short-sleeve fishing shirts, but if you are worried about sunburn, go for the long-sleeved ones. The shirt should feature a mesh lining to allow air circulation on your body. A flannel shirt will help you feel warm in those chilly mornings.
Shoes & Boots
Avoid flip-flops or sandals or really any open-toed shoes while choosing shoes and boots for your fishing date. The best choices for your fishing date adventure are sneakers, hiking boots, or sturdy rain boots. You may be stepping in mud puddles, and after you get your perfect catch, the fish cleaning makes a mess, so you want shoes that you don't mind getting a bit dirty and smelly. Apart from fishing, your aim is to have a romantic day and not worry about your footwear.
Swimsuit
Swimsuits are optional, as this will depend on where your date is taking you fishing. If there is a nice lake swimming hole or beach nearby, bring your suit to cool off from the afternoon heat. Since you are out on a fishing trip, a comfortable, sporty bathing suit that is easy to layer is the best choice. When picking out a swimsuit for your fishing date, make sure to choose one that makes you feel comfortable and confident.
Sunglasses and Hats
When choosing a pair of sunglasses for your fishing trip, you will effectively safeguard yourself from the hot sun. A fishing hat or ball cap with a wider brim is also a good option to stay cool and protect against the sun's reflections on the water. You can look cute in sunglasses and a hat while also making sure to protect yourself.
Cute Women's Fishing Outfit Tips
Creating the perfect outfit for a fishing date requires paying attention to many external factors. Each woman's fishing outfit depends on the current conditions. Using the above recommendations outfit combinations, women can create cute fishing outfits. With a couple of tips, you can easily find what to wear for a fun fishing date.
Consider the Weather When Choosing Your Outfit
Whether you're fishing on a hot summer day or a rainy day, it's essential to consider the base layers you'll wear. A cotton t-shirt may be great for those sweaty days, but a heavier shirt with a warm, breathable jacket will make the experience more enjoyable for the colder days.
Buy Quick-Dry Clothing Where Possible
You'll be grateful when picking clothing that is either waterproof or quick-dry when you're on a fishing date. This is important when deciding on what shoes to wear. Whether it's a rainy day or not, your shoes can have a chance of getting wet from the waters. For this reason, it's wise to pick from a selection of rain boots or hiking boots. While sneakers may be easy to move in, you'll be dealing with wet, soggy shoes if they aren't waterproof.
Adjust Your Outfit to Your Fishing Location
Take into consideration the location you'll be heading to when fishing. If you're going near a lake that you can swim in, then bring along a nice swimsuit to help you enjoy the waters after fishing. If you don't have a place to swim, it won't be worth it to look for a swimsuit. Regardless of the location, always make sure you have sunglasses and a hat on hand.
Enjoy your fishing date and remember comfort is key!