Disclosure: This post may contain affiliate links, meaning we get a commission if you decide to make a purchase through our links, at no cost to you. Please read our disclosure for more info.
Last Updated on June 2, 2020 by
The ACOG recommends visiting a gynecologist at least once a year for a checkup.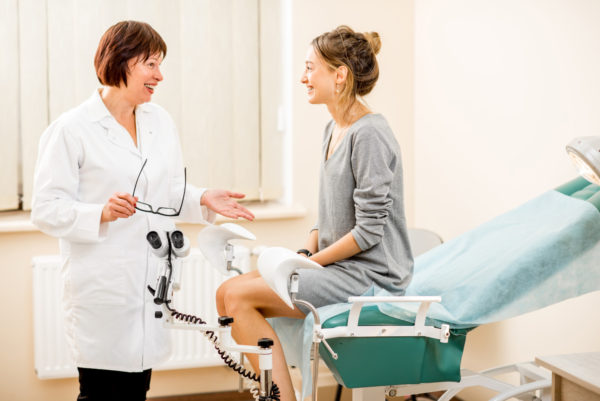 If you want your female organs to be in their optimal state, visiting your gynecologist is one of the best decisions you could ever make. Yet, you might need to be keen in your search for a good gynecologist. 
A gynecological visit involves sharing essential details of your life. You'll have to reveal your body's most intimate parts. It is crucial to find a professional gynecologist who will prioritize your comfort. 
If you're wondering how to find a gynecologist, you are in the right place. Read this guide to know how to find a good gynecologist.  
Work With an Experienced Gynecologist 
Checking credentials is one of the great ways to land a good gynecologist. Most websites offering reviews provide the doctor's bio, which helps to determine their level of experience. Once you identify a gynecologist you want to work with, check credentials on the practice's website.
Start by confirming where the doctor schooled and if they completed their residency. It would also be vital to check whether they have the American Board of Obstetrics certification. With the right education and certification, you'll be confident that a gynecologist has the skills and experience necessary.
You might also want to confirm the years your doctor has been in practice. Are they affiliated with a credible hospital? Check their specialties and find out if they have any disciplinary suits or complaints filed against them to understand more about their level of experience.
Get a Referral 
If you're wondering when to see a gynecologist, you need to know some signs that prompt gynecological visits. Painful sex, vaginal itchiness, smelly discharge, and birth control concerns are some of the issues that make women visit their gynecologists. It would be best if you got a highly experienced gynecologist to address your concerns.
Word of mouth is a great way of finding a good gynecologist. Your doctor can give you a list of gynecologists to choose from. Ask for recommendations from your friends and family as they will tell you every nitty-gritty you'd want to know about a specific gynecologist. 
Your close networks can tell you more about a gynecologist's bedside habits. You'll know whether a gynecologist is laid back, detailed, touchy, or rigid. From the stories, you can choose a gynecologist hoping to get the same experience as your friend.
Check Your Insurance 
Visiting a specialist can be quite costly. When finding a gynecologist, your insurance should be an essential guide. Review your coverage's benefits to know if it covers gynecological visits.
You need to know out-of-pocket costs that you'll cover for you to have a comprehensive budget. While at it, check some of the 'in-network' providers where you're likely to get low-priced care. Depending on the issue, the bill can hike and out-of-network services can prove to be expensive.
A visit to the gynecologist means that you're sharing intimate stuff with your doctor. The last thing you want is seeing a gynecologist who doesn't share in your values. It would help to make early inquiries on topics such as pregnancy and birth control to avoid conflicting views once you start your sessions. 
It isn't surprising to have a gynecologist who is up against family planning, probably based on their religious beliefs. If you want to discuss such an issue, you'd be disappointed if you land on an ob-gyn with different views. When thinking of how to find a gynecologist who resonates with your needs, prioritize someone who shares your values. 
Research More on the Gynecologist's Hospital 
The hospital your gynecologist is affiliated with is your hospital. As such, it is vital to check the quality of care in the hospital. The state of the hospital determines the care you'll get. 
For hospital evaluation, consider the rates of deaths and the number of patients developing complications and infections after a surgical procedure. You can get credible hospital ratings from sites such as the Joint Commission and Consumer Reports. Regardless of your doctor's high credentials, affiliation to a low standard hospital should be a huge red sign.
The location of a hospital is another factor you don't want to ignore. Driving long hours to the hospital can have adverse effects on you, especially if you're checking in with pregnancy complications. A hospital within your locality will be ideal as you can have easy follow-up visits.
Read Online Reviews
About 90% of consumers read reviews before visiting a local business. Service providers who understand the impact of online reputation try their best to provide exceptional services. You can read patient reviews from different online platforms to know more about a gynecologist. 
Check websites such as Yelp or Healthgrades to know what patients are saying about different gynecologists. You'd be surprised to find negative reviews of a gynecologist you were about to consider. While one or two negative reviews shouldn't be alarming, a doctor with several negative reviews is a no-go zone. 
Your Comfort Matters
Contrary to your primary healthcare provider, most gynecological exams will be quite intimate. You'll need someone whom you're comfortable with when answering questions related to your reproductive health. If you're uneasy, the chances are that you won't get the best out of a gynecological visit.
You can choose either a gender you're comfortable with. Some women might feel at ease with a female gynecologist due to their religious or cultural backgrounds. While at it, don't compromise on other essential factors such as experience, convenience, and availability. 
Many Women Don't Know How to Find a Gynecologist Who Will Meet Their Needs
A gynecologist plays a critical role in your reproductive health. Therefore, the choice of a gynecologist matters significantly. It is crucial to understand how to find a gynecologist who has the values and skills that will assure you of optimal services. 
You might have to try several gynecologists before finding the one that makes you comfortable. Don't settle for less. Your reproductive health is as important as your overall health and settling for the right doctor shouldn't be debatable. 
Please explore our site for more content.