Disclosure: This post may contain affiliate links, meaning we get a commission if you decide to make a purchase through our links, at no cost to you. Please read our disclosure for more info.
Last Updated on January 17, 2023 by Steal the Style
Social media is used by a ton of people to entertain themselves, to keep up with friends, to read the news, and so much more. While tons of things can be posted on social media, photos are without a doubt one of the most popular.
Millions and millions of photos are posted daily, but some are certainly better than others. If you want your photos to truly stand out and look perfect, you've come to the right place. Read on to learn more about how to make your social media photos perfect.
1. Learn How to Edit
While it would be lovely if everyone was a phenomenal photographer, that isn't always the case. As a result, it may take some work for you to get your photos looking perfect. Because of this, it is a good idea to learn how to edit your photos. You can edit on your computer, or even right on your phone with an app.
You can learn things such as how to remove background from photo, how to soften skin and remove blemishes, and how to improve how colors look. While your edits will likely struggle early on, you will eventually get the hang of it. These edits can help your photos stand out and look incredible, with only a few minutes of work. Of course, be careful not to over-edit the photo, as that can actually hurt how good it looks.
2. Ensure Your Subject is Clear
When taking a photo, it is a good idea to make sure your subject is clear and obvious. If the viewer is confused by what they should be looking at, it can reduce the effectiveness of your photos. If your photo is full of different things that are all the same size and in focus, it can be jarring to look at.
Many good photos have a focal point that draws people in and gains their attention. This could be a person, a tree, a mountain, or anything else that you want your photo to focus on. The subject should be front and center, and be very clear and detailed. Of course, the background should still look attractive, but not take away from the subject in any way.
3. Look for Inspiration From Others
If you want to get the best photos possible, why not look at what others have done? If you seek out influencers and professionals in your industry, and see what they post and the type of photos they take, it can help guide you in the right direction. Sometimes, all you need to see are some beautiful photos to get you inspired to go out and get your own.
While you don't want to copy and directly steal the content of others, using it as inspiration is often perfectly fine. You can learn different styles, better angles to use, unique lighting solutions, and so much more.
4. Get the Lighting Right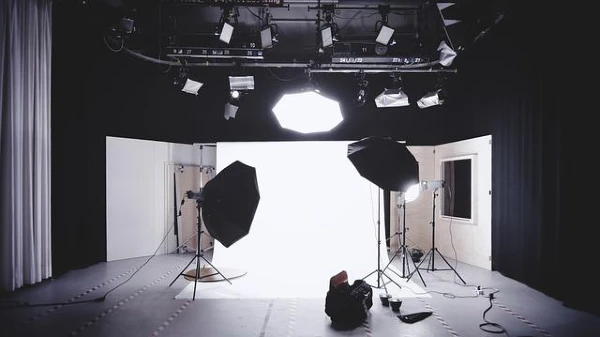 The lighting is a very important aspect of any photo you take, including ones for social media. Lighting can completely change the look of a photo, and great light can make a good or even average-looking photo look amazing. On the other hand, poor lighting can really reduce the quality of a photo you take.
As a result, always consider the lighting type and direction when taking a photo. Soft natural lighting is often best, but some artificial lighting can look good too. If you struggle with finding great lighting to take your photos at home, go out and buy a ring light, as they can often produce great results.
5. Don't Forget About the Caption/Hashtag
While the photo itself is important, social media is about more than that. The caption you choose can have a large impact on how well-received the photo is, so take some time when deciding the type of caption you feel like adding.
The caption can give more context about the photo, be a funny joke, be inspirational, or feature any other kind of message that you want. Also, don't forget to hashtag your photo with a couple that make sense and fit with the photo. The right hashtags can help ensure more people see the photo, and it can be discovered by those who are interested in the subject matter.
In conclusion, these tips can help ensure that each and every one of your social media photos looks perfect.