Disclosure: This post may contain affiliate links, meaning we get a commission if you decide to make a purchase through our links, at no cost to you. Please read our disclosure for more info.
Last Updated on April 18, 2022 by Steal the Style
Is Mercari Legit? The Truth Behind This Online Marketplace
If you're looking to sell a few things online or want to go on a shopping spree, you might consider visiting Mercari. This e-commerce site has grown a cult following for its trendy new items and great sellers. However, many people are still hesitant to use this site and question its authenticity. From its legitimacy to tips on how not to get scammed, here is everything you need to know about Mercari!
What is Mercari?
If you haven't heard already, Mercari is a Japanese e-commerce site where you can sell and buy almost anything. Founded in 2013, Mercari has been able to set itself apart from other e-commerce sites by restricting in-person meetups. Instead, sellers are required to ship to buyers.
So is Mercari legit? The answer is YES, Mercari is totally legit and great way to buy or sell second-hand goods! A great alternative to Ebay, Poshmark, Facebook Marketplace and others.
Moreover, Mercari also processes all payments to protect both the seller and buyer. With its identification verification and reviews, all users can be fully informed before purchasing.
On the site or app, you can find just about anything. Whether you're looking for designer bags, action figures, clothing, shoes, toys or electronics, Mercari probably has it. So not only is it a great place to purchase from, but it's also perfect for selling old items and decluttering your home.
Currently, Mercari has grown to become one of Japan's largest online marketplace and is expanding quickly in the U.S.. With its millions of users and transactions, we can see why!
How does Mercari Work?
One of the benefits of Mercari is that selling or purchasing from this site is fairly simple. For instance, if you want to become a seller, you just need to follow these three easy steps.
Step one: Create an account
The first thing you need to do is create an account. Creating an account is usually a simple process. To confirm your identity, you will need to provide your government ID. verifying your identity will help you sell more quickly and allow possible customers to trust you.
Putting effort into your profile is very important. A put-together profile will attract more customers and make your items look more legitimate. Furthermore, your profile will help you see who you follow, who's following you, how much money you've made, and more.
Step two: Figure out what to list
After you create your profile, you need to figure out what you're going to sell. You can look around Mercari for inspiration. Usually, they showcase popular items or users on the homepage. From there, you can have an idea of what is trending and is most searched for by customers.
Listing is super easy using the mobile app, simply download it from your app store of choice, link your account to your email or Facebook profile and start listing! 
Step three: Create a listing
Once you decide on what you want to sell, you are ready to create a listing. In the listing, you should enter all of your item's details such as its color, size, shape, etc. Take and upload pictures of your item from all angles. This way, your customers can see every detail of your product.
Make sure whatever you're selling is in decent condition. If there are blemishes, stains, or abrasions, you should make a note of it in the description. The best way to make a respectable online business is, to be honest with your customers.
When it comes to pricing, make sure your rates are realistic. For instance, people will not buy an old, basic t-shirt for $30. Even if the item means a lot to you, you should still be realistic and keep your prices modest. For shipping, Mercari has partnered with USPS, FedEx, and UPS for easy shipping options. Simply choose the option that works best for you.
Buying on Mercari:
With so many cool new items being added daily, it's no surprise that so many people want to go on a shopping spree on Mercari. However, before you start purchasing, there are a few things you should know.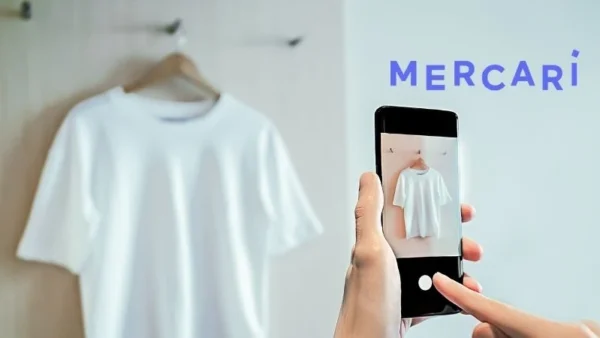 Is Mercari Safe?
Prior to buying anything, you might wonder if Mercari is even worth purchasing from. Nobody likes to get scammed or have their money wasted, so this question is completely reasonable.
Having said that, Mercari is a safe and legit site to use. They have multiple policies that will help ensure both the seller and buyer are protected. Furthermore, sellers who quickly and efficiently respond to customers' complaints will be rewarded with more Mercari credibility.
That being said, it is still important to use your own common sense. If it seems too good to be true, it probably is. Avoid purchasing from users who have very cheap prices for amazing quality items. For example, a new iPad selling for $20 is likely a scam.
Try to only purchase from users with good reviews and realistic prices. These users are unlikely to scam you. Also, don't purchase off the platform. If a user insists on you sending them money through PayPal, it is a scam.
Is Zip on Mercari legit?
Zip is an installment payment that allows you to pay for items in installments. It breaks up your purchasing into four payments, making paying easiest for buyers. Choosing Zip will not affect the seller. The seller will send the item the same way and still receive the payment in full when the transaction is complete.
Selling on Mercari:
Whether you want to declutter your home or even start a small business, selling on Mercari is a good place to start. However, before you start selling, there are a few things you should know.
How much does Mercari take?
For each complete sale, Mercari takes a 10% fee. They also charge 2.9% plus $0.30 as a payment processing fee. There are also $2 fees for direct deposits, rejected direct deposits, and instant pay transfers.
Poshmark vs Mercari
Poshmark and Mercari are both good services that can offer customers different experiences. For instance, Poshmark is best for selling things under $15 as it has fewer fees. While Mercari is better for selling items over $15.
For shipping, Poshmark has a flat rate of $7.49 for packages 5lb and less. Mercari gives you more options, but it can get a bit pricey. So, for small packages, Mercari is better. While bigger packages are more suited for Poshmark.
As of 2021, Mercari has 19 million users, while Poshmark has 80 million. So, for a bigger reach, Poshmark is a better option. But if you want to stand out, create an account on Mercari.
In conclusion, both sites can offer customers different but good options. So, depending on what you're selling, either site is worth trying.