Disclosure: This post may contain affiliate links, meaning we get a commission if you decide to make a purchase through our links, at no cost to you. Please read our disclosure for more info.
Last Updated on April 18, 2022 by Steal the Style
Troubled by incessant and stubborn acne that just won't go away? You are not alone! Over 60 million people have acne problems in the United States of America and almost 99% percent of the time, these breakouts occur on facial skin.
Usually, acne first creeps up when you hit your teens, caused by a surge of hormones. For some, acne is just a phase that passes in a few years. However, a large number of people continue to regularly experience the painstaking pimple problem, even after their early twenties. Excessive sebum production is to blame for this.
From hormonal fluctuations, medical conditions to unclogged pores and inadequate skin care, many things cause acne-prone skin, and here are 6 solutions you can use.
1. Try Face Masks Instead of Scrubs
For acne-prone skin, it is best to use natural face masks. The best part? You can even make them at home. All you need is some honey and cinnamon. Mix the two ingredients to form a paste-like texture.
Apply it on your face using your fingers, in a circular motion, leave it on for about 20 minutes till the mask is dry and flaky. Finally, rinse off the mask and pat your face with a soft and dry towel. Repeat this routine at least twice a week and watch your acne problems disappear.
This can be used instead of a face scrub. Yes, scrubbing is part of the standard skincare routine, but for acne-prone skin, scrubbing works differently. It can cause redness, irritation, inflammation, and finally, acne. Instead of simply using a face wash or scrub, try face masks.
Proactiv is a leading acne treatment brand in America. Their products are packed with medically approved ingredients fully equipped to battle and defeat acne, as they have been doing for over 25 years. A typical Proactiv acne treatment package consists of three different skincare systems or routines:
For Oily Skin
Acne-prone skin that is oily needs a cleanser to wash away acne-causing dirt, a toner to soften the roughness, and some repair action to destroy bacteria.
For Dry Skin
To treat excessively dry and sensitive acne-prone skin, you need a gentle exfoliator to unclog your pores and a hydrating agent to keep your face fresh, supple, and moisturized.
For Inflamed Skin
Inflamed skin can lead to excessive breakouts and painful acne. You will find Proactiv products rich in ingredients like glycolic acid, salicylic acid, benzoyl peroxide that will nourish your inflamed skin back to good health.
3. Use Face Gels
When we say "gels" we don't mean glycerin and chemicals. Aloe Vera is a plant containing a gel-like sap and this plant-based gel is filled with the goodness of natural sulfur and salicylic acid. Used to heal wounds, cuts, and burns, Aloe Vera gel works like a charm on inflamed acne and infected pimples.
Besides cooling down acne, Aloe Vera has hydrating properties that lend moisture to your facial skin. If you want a simple, long-term solution to acne-prone skin, hydration is the answer. Use an Aloe vera gel at least twice a day, depending on the severity of the issue, and you are sure to see results.
With the belief that you need to have healthy skin to feel good inside and out, Hero Cosmetics has everything you need for acne-prone skin. From everyday products to full-fledged skincare regimes that treat whiteheads and dark spots. They got you covered.
These products are perfect solutions to the oh-so-annoying pimple problem containing clinically approved and proven ingredients. Their products are also free of parabens, sulfates, and alcohol, leaving you with naturally healthy-looking skin.
Ideal for long-term and daily use, try out their nighttime, daytime, and larger acne patches for lasting protection against pimples. For the aftermath, use Hero Cosmetics' Rescue Balm that treats blemishes and helps your skin recover from painful acne attacks.
Get all the goodness your skin deserves with Hero Cosmetics' skincare kits. With attractive discounts and budget-friendly products to save the day, your acne-prone skin can finally breathe and glow like it's meant to.
5. Use Oils
Using oil to treat oily, acne-prone skin might seem like quite an oxymoron. But if you use the right kind of oil, you will be in for a surprise. Tea-Tree oil is known to work best against acne. Powerful and highly effective, just a few dabs of tea-tree oil across the affected areas on your skin can kill bacteria and soothe inflamed skin.
Dermatologists have suggested that tea-tree oil works better than benzoyl peroxide and offers no side effects. It also works for people with dry skin, as it moisturizes your skin and treats acne at the same time. Instead of chemical-laden medications, use Tea-Tree oil for long-lasting effects. Its harmless nature allows you to use it for life, across all ages, and for all skin types.
6. Try Natural Toners
How your skin looks is largely dependent on its pH levels. To treat acne prone skin effectively, you need to ensure that the products you're using keep the pH levels of your skin balanced. Use natural toners for this. Cleanse your face with apple cider vinegar. Filled with enriched nutrients like magnesium, potassium, and acetic acid, apple cider vinegar fights acne-causing bacteria like a true warrior, giving the softest and healthiest acne-free skin.
Just a few cotton dabs of apple cider vinegar on your pimples will do the trick. Apply it at least twice a day and dab gently to avoid further inflammation. It's best to add this toning step to your skincare routine, right after you cleanse your skin with a cleanser. 
Conclusion
It is not always necessary to use products and opt for expensive treatments when treating acne. Take a holistic approach instead which will give you long-term returns. Keep an eye on your diet, hydration, lifestyle, exercise, exposure to the sun, exposure to pollution, hygiene, and overall physical and mental health. These are all factors that can increase or decrease your acne. Identify and implement the measures that best suit your skin.
Yes, some people simply have it easy with naturally clear skin, no matter what they do, or how careless they are. If you are not blessed the same way, it's time you start paying attention to your skin.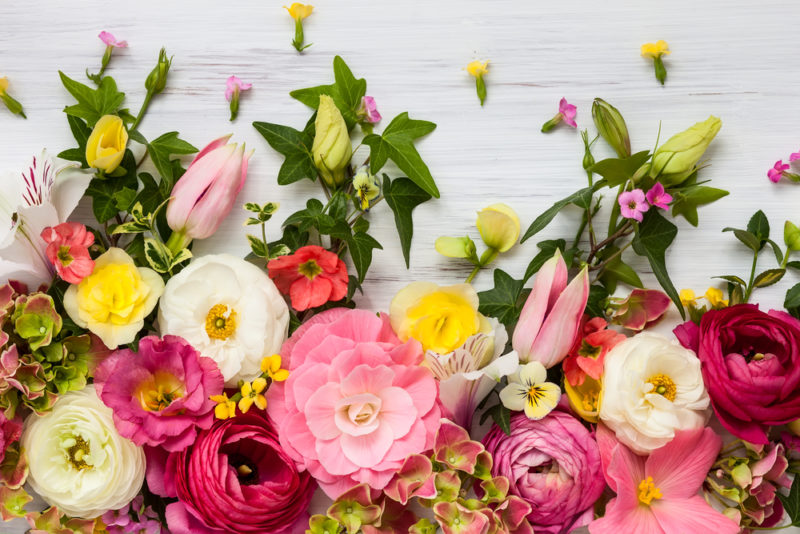 Keren Dinkin had seven years of work experience in digital marketing and e-commerce before shifting gears and becoming a full-time content writer. She loves words and the power they hold, which explains her passion for writing. Keren is based in California. When she is not at her desk whipping up compelling narratives and sipping on endless cups of coffee, you can find her curled up with a book, playing with her dog, or pottering about in the garden.