Disclosure: This post may contain affiliate links, meaning we get a commission if you decide to make a purchase through our links, at no cost to you. Please read our disclosure for more info.
Last Updated on December 14, 2022 by Steal the Style
Most people love to follow the lives of celebrities around Hollywood. Getting an inside look at homes of the stars can be very interesting. It is even better to be able to copy the style of celebrity bedrooms. Here are a few tips to create a bedroom likely to be found in a Hollywood home.
One of the most famous celebrities is Cher. To steal her bedroom look, a person must decorate with numerous pillows and a lavish headboard. It is not necessary to buy an expensive antique century headboard like Cher, but with a bit of metallic paint and sponging techniques, anyone can create a masterpiece for the bedroom.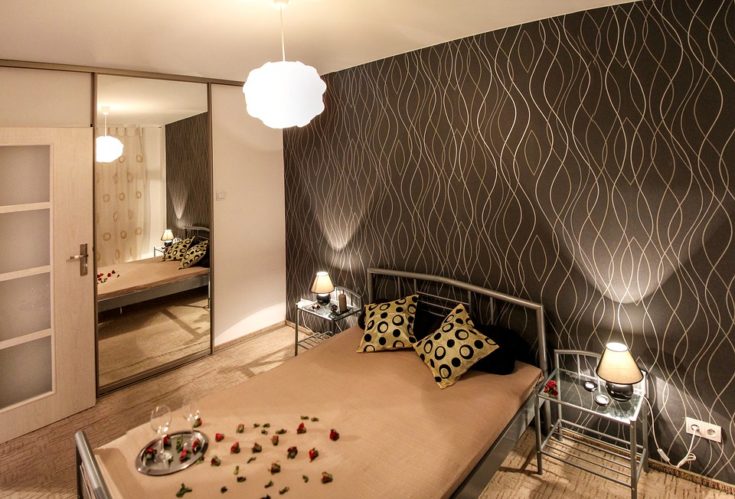 For a masculine tone, a person may prefer to copy Brice Willis and his bedroom layout. Instead of sticking with one pattern, his space is a blend of many different fabrics, textures, shapes, and designs. Keeping the color uniform throughout will keep things in line without giving the feel of a carnival atmosphere. For people who are more uninhibited, Bruce Willis keeps natural light flowing in the bedroom because he has no curtains on the windows. This provides an abundance of energy and may be appropriate for people who live in a deserted area with a great view.
To achieve an elegant style, a person may choose to copy Jane Fonda's neutral bedroom design. She has applied a light cream color on the wall. This may seem a bit dull at first, but in the end, it will have a calming effect. To make things more interesting, a person can choose a fancy bed frame or intricate rug.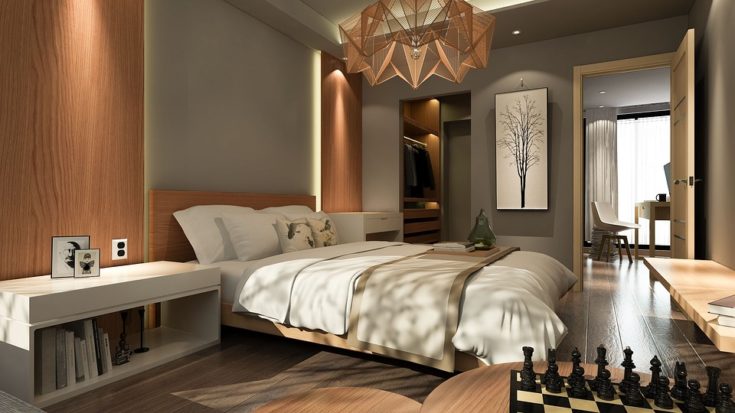 Top clothing designer Betsy Johnson offers a unique way to decorate the bedroom. It will work well for those who do not have many windows in the space. Her trick is to use bright and bold colors on the walls. She uses sheer and natural fabrics on window treatments for modesty, but materials, which still allow light to show through. For people who enjoy sleeping in late, she positions the bed away from the sunlight as well.
No matter which celebrity bedroom a person aims to copy, it will not mean much if a person cannot get a good night's sleep. Using the best mattress will get the job done. Many mattress companies have invested a lot time in developing a mattress that properly supports the spine and relieves pressure on the joints. When the body is positioned correctly at night, a person will wake well rested and free of pain. The mattresses are made with organic materials, which are environmentally friendly and soft to the touch as well.
Need a new mattress but can't afford one? Buy Mattresses Now, Pay Later.
The bedroom is one room in the house that a person spends a great deal of time. To give it a celebrity feel, there are many tips that can be followed. Besides stealing decorating ideas, it is also necessary to buy a bed that will be durable, functional, and comfortable. It is simple to transform an ordinary room into a celebrity hideaway.