Disclosure: This post may contain affiliate links, meaning we get a commission if you decide to make a purchase through our links, at no cost to you. Please read our disclosure for more info.
Last Updated on October 4, 2017 by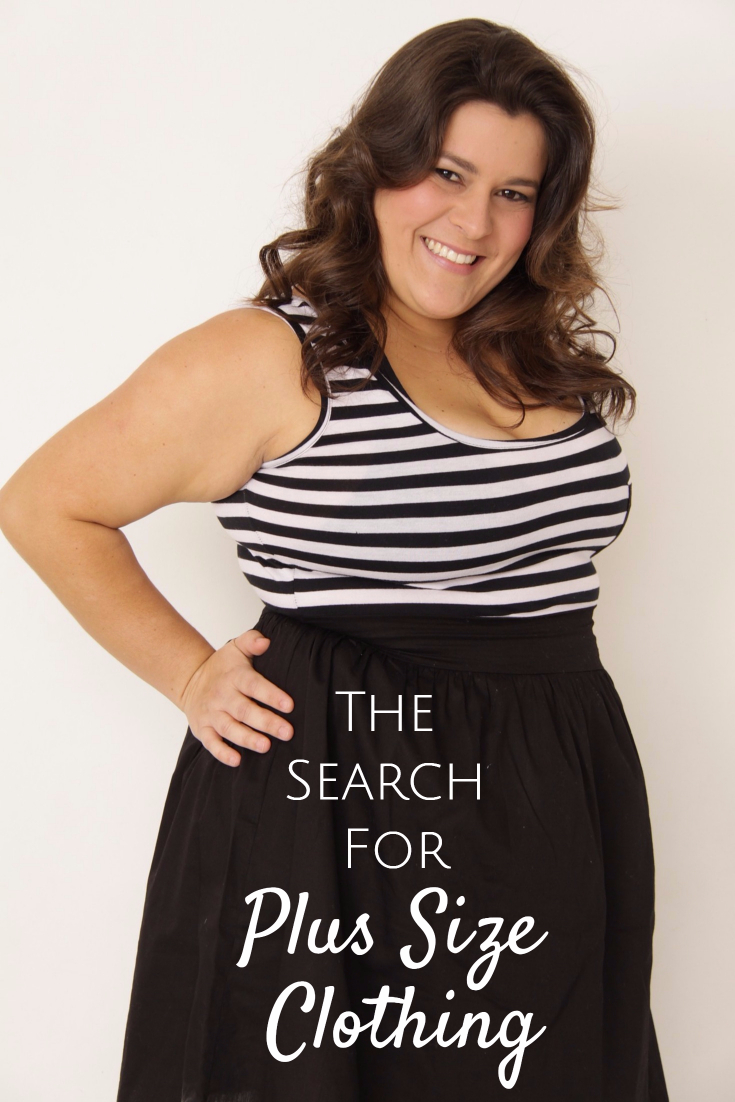 The good news is during the last few years, the fashion industry has really begun to get a wake up call and realize when it comes to clothes there is such a thing as plus size – being a woman does not mean you will necessarily be a slender one.
There are all kinds of body types and that includes a wide variety of large womens clothes… because the fact is, most women are not naturally thin. Yes… what a surprise, right?
[amazon_link asins='B01KRJCP5G,B01K47RDQ2′ template='CopyOf-ProductGrid' store='stealthestylewp-20′ marketplace='US' link_id='e91b6a86-1b24-11e7-a3c6-690a7b270042′]
We actually think it doesn't make sense to say you need to come to "plus sized stores" to get clothes that look and make you feel good – and that in fact it would make a lot of sense to make clothes and accessories available in most retail chain stores.
The reality so far is that it just isn't that way yet. And, we know that there are simply too many women and they are growing louder and louder – women who say "we are here – and we are not going to be discounted or marginalized any longer!"
[amazon_link asins='B0161SS0YM,B01DVZDCD2′ template='CopyOf-ProductGrid' store='stealthestylewp-20′ marketplace='US' link_id='f0f303aa-1b24-11e7-8351-0fa32b35f212′]
One area in which plus size clothing is popping up is in home shopping catalogs. From work outfits to formal dresses choose from several designers so you can get the look that's right for you – right from the comfort of your own home.
These plus size catalogues not only provide stylish plus size clothing for women, but some allow you to spread the cost of your shopping using monthly payments.
Popular catalogs for plus size ladies include Marisota, Fashion World and Julipa. These companies are great in that they do not charge extra for plus size clothing unlike some other retailers. The price is the same regardless of the size you order.
[amazon_link asins='B01N03HFAD,B01DVZDA3O' template='CopyOf-ProductGrid' store='stealthestylewp-20′ marketplace='US' link_id='03b36e4e-1b25-11e7-b122-4bd934287202′]
If you open up a catalog credit account, you can get the items you want no and pay for them later. Buying clothing online can be a tricky process, but most catalogs offer an easy return policy so if you change your mind, you can easily get your items replaced.
Check out the women's plus size clothing clearance sales for great bargains and don't forget to look through the designer lines for that special outfit you've been looking for. Save enough with these low prices to completely replace your wardrobe!
[amazon_link asins='B01DXLAICC,B016QT234O' template='CopyOf-ProductGrid' store='stealthestylewp-20′ marketplace='US' link_id='187d3cfc-1b25-11e7-ae79-49d2de19fcd8′]
It's not just clothing they offer either. Many catalogs also offer other items including electronics such as laptops, TVs, computers, phones and also appliances such as dishwashers, ovens, microwaves and many types of furniture, including sofas, beds, dining tables and more.
So if you are looking to spruce up your wardrobe, why not give a shopping catalog a try.
You can find Plus Size Clothing for the best price on Amazon.