Disclosure: This post may contain affiliate links, meaning we get a commission if you decide to make a purchase through our links, at no cost to you. Please read our disclosure for more info.
Last Updated on May 19, 2020 by
Do you have a special girl or woman in your life who you're planning on sending flowers to? If you're thinking about sending her flowers, then there are a few things you should know. You want these flowers to be special.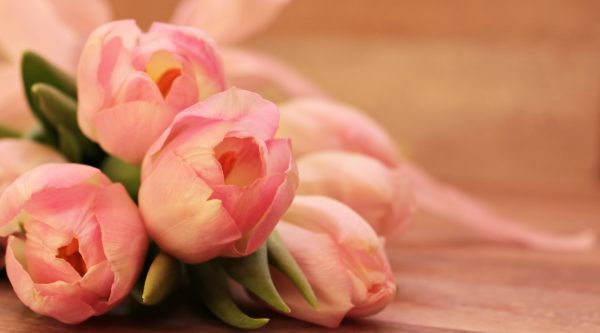 You want them to put a smile on her face when she receives them. Unfortunately, there's so much more to sending flowers than simply calling a florist and having them delivered. If not much thought is put into it, she'll be able to tell. 
Don't send flowers with an empty meaning or thought process behind them. Use this guide below to help you make all the right choices when it comes to selecting and sending her the perfect flowers! 
Here's what you need to know!
Think About Her Personality
When sending someone flowers, you'll have many options to choose from. There are so many different kinds of flowers and colors of flowers. Have you thought about what types of flowers you want to send? 
Have you thought about what kind of flower bouquet you want to create? Don't only think about what you believe looks nice, but think about what she'd believe looks nice. Think about her personality.
What's her favorite color? Does she have a favorite flower? These are all things to consider before you decide on what type of flowers or bouquet you want to send. Just like when you're buying someone a birthday present, you need to think about what they'd like and not what you like.
Send Them "Just Because"
Many women only expect to receive flowers when they're upset or angry at their significant other. We're not here to say that giving her flowers as a form of an apology is a bad thing, but don't make it the only time she receives flowers from you.
You should consider sending them in those "just because" moments as well. If you only send her flowers when she's upset with you, then she'll expect them each time she's upset but never when she isn't upset. 
If you send her flowers in moments when she's not upset about anything, then it'll take her by surprise and catch her off-guard. These are the best moments. 
Include a Hand-Written Note
You can choose some of the most expensive and attractive flowers there are, but your bouquet will be incomplete without a hand-written note. Don't forget to include yours and be sure to make it special. A simple "from so and so" or "love you" is generic.
Consider writing the reason why you're sending them in the note or list one reason why she deserves the flowers in the note. For example, if she's your children's mother, then you can write something like, "for raising my beautiful children" or something along those lines. 
There are most likely several reasons why she deserves to receive flowers, so choose one and make her day!
Surprise Her With Them 
You may feel like giving her flowers is a surprise each and every time, and it might be, but to truly make it a surprise, you should consider sending them to her when she least expects it. For example, when she's at work she won't expect to have flowers sent to her.
She might not expect to have flowers sent to her door while she's at home either. Think about a good time and place when she'd be least expecting them and have them delivered to her. There are also many places that allow you to send flowers internationally.
If she's overseas for any reason, then she'd be surprised to receive a bouquet of flowers from you!
Consider the Meaning Behind the Flower
The flowers you choose should fit with her personality, but you can also consider the meaning behind them as well. Did you know that each flower symbolizes something different? You most likely know that roses symbolize romantic love, but they're not the only flower with meaning.
What's the reason why you're sending them to her? Is it her birthday? Are you saying sorry?
What month is it? These are all factors that you can use to help you decide which flowers to pick out. Don't be afraid to mix them up as well! 
There are specific flowers for when you want to say sorry, flowers for different birthday months, flowers to show loyalty, and so much more!
Send for Various Reasons
When you're not sure when to send her flowers, send them for various reasons! Think of any reason you can and send them to her. You can send them for special occasions like a birthday, anniversary, graduation, life accomplishment, to say sorry, as a get-well gift, and the list goes on. 
Any special reason that you can think of is a good enough reason to send them to her, and she'll appreciate them each and every time you do. Remember to think about the meaning behind each specific flower when selecting them for a certain occasion. 
Are You Planning on Sending Her Flowers?
Do you have plans to send that special someone in your life flowers soon? If you're planning on sending her flowers, be sure to do it the right way by following these tips listed above. Using this guide will help you put together something more than a simple bouquet.
When following the tips above, you'll be able to create a flower bouquet with a meaning behind it. Remember, think about what she likes, what the flowers mean, and don't forget to include your hand-written note!
For more helpful posts similar to this one, be sure to visit us on a regular basis!