Disclosure: This post may contain affiliate links, meaning we get a commission if you decide to make a purchase through our links, at no cost to you. Please read our disclosure for more info.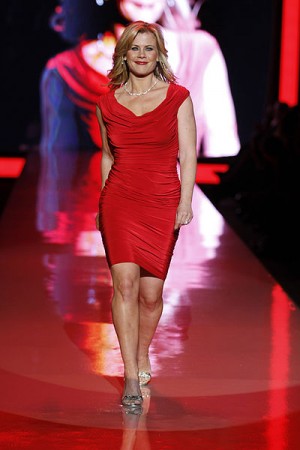 Summer is just around the corner, the days are getting longer and hopefully the icy days of winter are a distant memory. Shops have been full of summer fashion since January, so here's your guide to the essential items to update your wardrobe for 2013.
1. Monochrome Dress
Everywhere you look there are black and white striped dresses, and this will be a big trend through summer this year. Vertical stripes are more slimming than horizontal ones, and there is a dress out there for every budget. Primark and H&M offer good budget options, and if you're nervous about wearing a shorter length dress you can always team it with black leggings and ballet flats for a more casual look. If stripes aren't your thing, opt for checks or floral instead.
2. Peplums
A peplum is the name given to a short overskirt which adds a kind of frill over the hips. The look is very fashionable at the moment and everyone from Kate Middleton to Holly Willoughby has been seen sporting the peplum look. It's a flattering look for any woman concerned about her stomach and hips, and with peplums being attached to blouses, dresses and jackets, it won't be hard to find the perfect thing to suit your personal style.
3. Jeans
Skinny jeans have been around for a few seasons now and show no sign of going away any time soon. When going to buy jeans try on pairs in several different stores to find the perfect pair for your shape, and opt for either dark blue denim or get your skinny jeans in a bright cotton shade which is perfect for the summer months. White jeans might scream "summer" but aren't always the most practical choice; go for lime green or scarlet instead.
4. Metallics
Shiny, shimmery metallic are big news for summer 2013 and a silver top is the perfect partner to those skinny jeans for a night out. Silver and gold are the most fashionable shades, but remember the old mantra od "less is more" and if you're wearing a metallic dress, stick to plain shoes and accessories or you might just end up looking like you've had a fight with a large roll of Bacofoil. Similarly, if you've got metallic shoes, team them up with your monochrome dress or those jeans.
5. Sheer Tops
Sheer fabrics, ranging from the almost transparent to the barely see-through are also big news this summer. Floaty chiffon tops are the ideal choice for warm summer evenings, and if you're not comfortable about going out with your underwear on show, you can just slip a camisole or pretty vest underneath. All major high street stores have their take on the sheer trend, and you don't have to spend a fortune to find the perfect sheer blouse or top to see you through the summer. Once winter comes though these sheer items will be pretty much redundant and will have to go in the wardrobe until the weather gets warm again.
Featured image: 

License: Creative Commons

 image source 
Morag Peers is an enthusiastic blogger who keeps up to date with the latest trends. Currently writing for jeastore.co.uk Morag knows a thing or two about denim!