Disclosure: This post may contain affiliate links, meaning we get a commission if you decide to make a purchase through our links, at no cost to you. Please read our disclosure for more info.
Last Updated on April 6, 2020 by
Buying shoes may not seem like a significant life decision, but in some ways, it can be. Because your feet are what carry you throughout the day, footwear matters. Therefore, finding something that's comfortable should be a priority.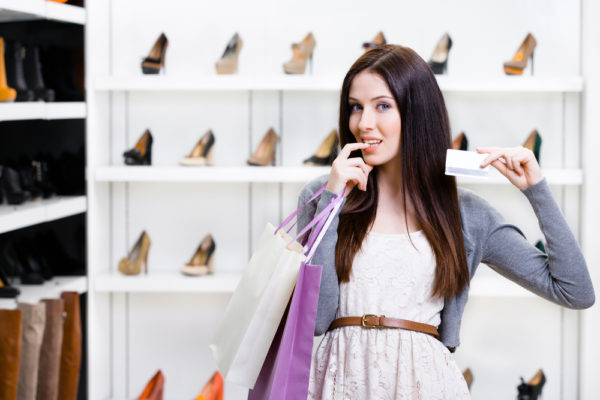 Your shoes also say a lot about you, and for this reason, you want to wear something that fits your style and personality. When you go shopping for shoes, whether it's in person or online, you should equally consider comfort and fashion. 
To help make the process easier, we've compiled some of the best questions to ask yourself when shopping for shoes:
What Width Is Right for Me?
One aspect of foot size that most people overlook is the width. The width of your foot can affect the fit of your shoe, even if the number seems to match. 
Some people have naturally wide feet. Other times, a person's foot might widen later in life. For example, pregnancy is a common condition that can change the size/width of your feet due to swelling. Having wide feet sometimes makes it challenging to wear standard shoes, especially shoes that follow a narrow design, such as a heel. 
Being comfortable is crucial for every situation. If you are looking for wide-set shoes that are great for work, you might consider some of the options listed on this website, which reviews all sorts of footwear. If your job requires a lot of standing and walking, these shoes will make sure your feet have the support they need. When buying shoes, check to see if they offer a design you like in a wide style. It never hurts to ask.
Do I Really Need a New Pair of Heels?
Heels are often a fun and flirty footwear option for any wardrobe. Many fashion gurus also consider heels the traditional choice for women in the workplace. But this trend is changing, and you may not need to buy that new pair of heels after all. 
In an article from the BBC, fashion editor Hannah Rochell at InStyle magazine discusses the decline of high heels in the workplace in favor of more comfortable shoes like flats and sneakers. There is also research to support that high heels can damage your feet if you wear them for extended periods every day. 
If heels make you feel powerful and confident, and you love the look of them, treat yourself to a new pair. Just remember to give your feet a break! 
Can I Match This Pair to More Than One Outfit?
When it comes to picking out a new pair of shoes, versatility is the name of the game. You want to buy something that you can wear with more than one outfit. 
A black shoe or another type of neutral color is always a safe choice. Just remember that brown and black don't typically mix. In addition to the color of the shoe, you should consider the style as well. 
For example, sandals may be perfect for a warm, summery outfit but a lousy choice for a winter look.  If you do buy a pair that only goes with one outfit, make it an amazing one.
How Much Am I Willing to Pay?
Price is another prime consideration when buying shoes. However, the cost can also be indicative of quality. Sometimes the saying "You get what you pay for" rings true. 
If a pair demonstrates high-quality materials and craftsmanship, it will likely cost more. But it will also last you longer. With a cheaper pair of shoes, you may experience wear more quickly, depending on how often you use them. 
Sometimes, you are paying for the brand. Designer shoes are a fashion statement, and people are willing to pay for the brand they think matches their aesthetic and personality. 
At the end of the day, what matters is that you find the shoes that fit within your budget. Also, don't forget about sales and coupons. Discounts help you find great shoes at a reasonable price.
Can I Wear Them to Work?
When you are working, comfort is critical. When you are comfortable, you are more likely to perform your job well. You will have more energy to get through the day. When shopping for shoes, think about whether you could wear them for work and if they'd be comfortable. If you are buying shoes just for fun, choose whatever you want.
Conclusion
If you consider these questions the next time you shop for shoes, you'll walk away with the perfect pair. Don't forget to try them on before you take them home.