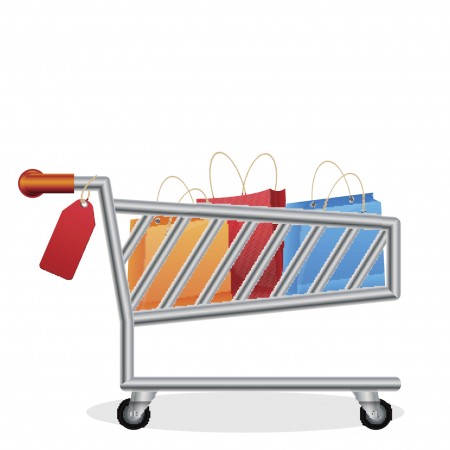 Ah…fashion, some of us live and breathe it and some of us just want to look good, either way, it's a fact that girls don't just wanna have fun, we want to dazzle and impress with what we are wearing.
On A Budget?
The fashion market has never been a cheap one and probably most of us want to look good and trendy, but there are several solutions to being fashionable and looking great without breaking the bank.
Information is the most important asset a person can have, so the first thing to do is find out what is fashionable. And then find out all the tips and tricks about how you can look like a movie star without spending a fortune.
1. Forget Retail
Forget retail, that is the real key to high fashion with a thin wallet. Why would anyone shop at an expensive department store or boutique since the invention of the Internet I will never understand.
Do you know why Internet shopping is so much more affordable? It is not because they sell something different than stores, it's because there is very little overhead as compared to brick and mortar stores, fewer employees to pay and lots and lots of competition, which means BIG savings for you.
It is a fact that many expensive department stores offer tons of deals online that you will never see in their stores. Macy's is a good example, just go to their site and check out the savings.
But, it's also important to be cautions when buying designer products online, there are a lot of peddlers of fakes out there, but if you shop reputable sites then you can be sure to get a great deal on authentic fashion items.
2. Outlet Stores
An outlet mall can be a broke girl's best friend. Get all the fashionable gear you need, including, shoes, clothes, makeup, accessories, handbags and even jewelry for way less than retail. Most all major cities have an outlet mall with high end designer store fronts, like Coach, Michael Kors, Liz Claiborne, Guess, GAP, Abercrombie & Fitch, Charlotte Russe, Calvin Klein, DKNY and many many more  top designers where you can save a fortune and look great!
If you live in the Los Angeles area I highly recommend, Ontario Mills, a huge outlet mall with all the top brand shops.
3. Clearance Bin
Even the most high end stores, like Saks Fifth Avenue have a clearance section where the best and most expensive fashions can be found with slashed price tags. The clearance bin at a high end fashion store is THE Garden of Eden for fashion conscious budget price seekers.
4. Pink Toe Nails
If you think that your nails can get the right treatment only at a beauty salon, you might want to reconsider this idea if your target is how to be fashionable on a budget. Buying nail polish is much cheaper than going to a salon. And the process of having your nails done can get a lot of fun if you turn it into a gathering with your friends.
5. Clothes Swaps
And since you are getting together anyway, you might suggest your friends to bring some of their clothes, so you can swap and share and come up with different combinations that could turn out to be the hit of the party.
In fact, if you have best friends, sisters or cousins that are the same size and have the same taste you can share high fashion clothing and save a bunch.
6. Coupons
One of the most fashionable ways to get discounts is to get coupons. I never buy anything online unless I check my Sunday paper for coupons, major department stores often offer discount promos. Also, using Google when shopping online to search for "Store Name Promo Code" is a great way to find discount coupons.
Another great trick is to find the website of your favorite store and see if they offer coupons for signing up to their newsletter (which is always free). Then you get coupons, sale alerts and fashion news right to your email.
7. Look For Sales
Sales are a girl's best friend. If you shop after season you can get huge clearance prices. Shop major sales like Black Friday, Cyber Monday (online Black Friday), Black Friday, Labor Day, all stores feature great deals on these holidays. Never forget that sales are a fashion gold mine.

8. Thrift Shops
Whenever you find yourself in the dilemma of how to be fashionable on a budget, think also of the thrift shops. You can find a lot of items there that people gave away either for reasons of fit or out of fashion. But take into account the fact that fashion returns from time to time and you might be surprised to find clothes that are trendy and fashionable today.
Now that you know how to be fashionable on a budget, shop away!