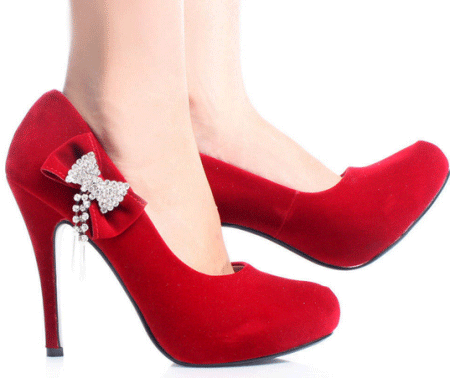 Prices on fashion can be over-inflated, but more often, the price of the garment or accessory is directly related to the quality. There are some pieces that shouldn't be skimped on. It's essential to buy quality, and for that quality, the price will be higher. It's worth it when construction details matter.
Shoes
What you wear on your feet all day is essential to your overall health. A bad shoe worn for eight to twelve hours can create foot problems and back strain. Not only shouldn't you skimp in this area because of health concerns, quality shoes will last longer than substandard shoes too. The superior stitching and craftsmanship are worth paying that extra money for, and the heels won't wear or break. It's not cute or good for your body to hobble down the sidewalk in broken sandals.
Lingerie
An expensive, well-made bra and panty set can make a woman feel sexy and confident. The importance of investing in a good bra goes beyond how sexy it makes her feel. A badly constructed bra will have straps that twist and bind. Often the underwire will poke and prod at the skin resulting in sore, uncomfortable spots on the body.
Outerwear
If you have ever been huddled inside of a badly-constructed jacket, you can understand the importance of having a coat that keeps you warm. An expensive jacket will have quality stitching and better fabric and other materials to keep out the cold. It will wrap you in warmth and comfort.
Handbag
Most women have a bag for every occasion. Purses and clutches for evening wear, a large handbag for travel and a medium-sized for everyday use. An expensive bag from a quality designer is an investment that will last a long time. They are usually made of more expensive materials with better construction so the straps won't fray, and the shape will stay consistent. Even though a designer handbag can be a bit pricey, it will be used daily without worrying that it will get worn.
Jewelry
We've all bought a cheap piece of costume jewelry, low-end ring or necklace that has broken, bent or turned our finger green. Buy at least one piece of jewelry that can be trusted to look beautiful and not turn your body a noxious shade of green or blue. You will feel more confident on special occasions with an exquisitely-made piece that won't break.:
Author Bio: Marissa Douglas is a freelance writer that is currently promoting Trend N Stylez. She enjoys blogging about fashion and at the moment is blogging about 2013 fashion trends.  In her free time she enjoys traveling with her husband.