Disclosure: This post may contain affiliate links, meaning we get a commission if you decide to make a purchase through our links, at no cost to you. Please read our disclosure for more info.
Last Updated on April 4, 2020 by
Wearing the right clothes and makeup helps boost confidence and self-esteem for women.
It's fun to dress up for a significant other, but it's more fun to dress for yourself. Being able to dress relaxed or out of your comfort zone revolves around personal taste. 
Ladies can have a change in attitude simply from the clothes they wear.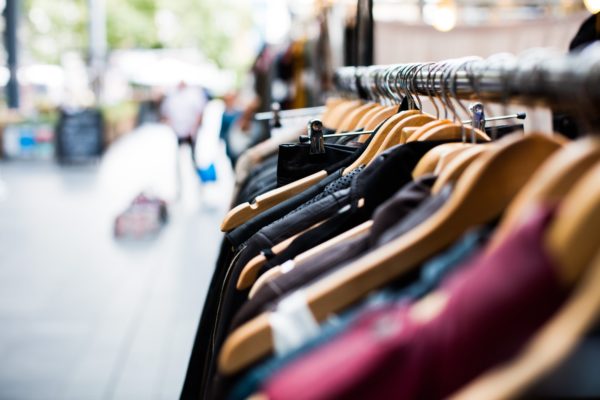 What do your tops say about you? What would you like a top to say about you? Here are 5 different types of tops that should be in your closet. 
Types of Tops
A good wardrobe has a varied selection to pick from depending on the weather or a woman's mood. The great thing about tops is that it can be mixed in a number of ways too. This can not only offer a new vibe, but it will also save you money.
Who says have to break the bank to look for a good top when you need to? Buying clothes at an affordable boutique will save you money without compromising good fashion. 
1. Lace Top
Every closet should have at least one lace top. It is a timeless piece that can work when you are going for a professional look or when you are on a date. This top can is regal and can make a girl look like a million bucks without spending much.
Lace tops can also be worn semi-casual if you pair it with some jeans. Any color is attractive, but most women love their lace tops in white, black, and red. 
2. Crop Top
If a girl is feeling fun and flirty, wearing a crop top is a great pick. These tops are especially popular for younger women during the spring and summer. It can be worn as a cover-up for the beach or a part of your attire when you want to work out and look cute too. Crop tops can be worn with skirts, shorts, pants, or even over a dress. It can be paired with virtually anything.
3. Kaftan Top  
A kaftan top is not a familiar name to most, although plenty of girls have seen or worn it. It is very similar to a tunic top as it is long and flowy. The origin of kaftan tops are from the Middle East and they are very vibrant and colorful. Wear it with leggings or add a belt over it and you are sure to make a statement. 
4. Empire Top  
Empire tops are also known as the "baby doll top" and help accentuate the hourglass shape of a woman. The top melts with the upper waist and is flared at the bottom. This also helps hide bulges or post-baby belly. Most women pair them with skinny jeans.
5. Ruffled Top
Ruffle tops are best worn in the warmer months although it can be worn year-long. Ruffles help add a certain charm and style to an outfit. It's cute and it can hide problem areas. Ruffle tops are also very breathable and are a perfect choice on hot days. 
Having Good Fashion Sense 
The fashion industry is a $545 billion dollar business. Women, in particular, are the primary shoppers.  
Clothes and accessories are more than just material for many as it helps shape a woman's personality. The types of tops women wear can make them feel happier and confident to tackle any day. 
If you enjoyed this article, please check out other posts on our website.