Disclosure: This post may contain affiliate links, meaning we get a commission if you decide to make a purchase through our links, at no cost to you. Please read our disclosure for more info.
Last Updated on May 27, 2019 by
The average American spends nearly $2,000 on clothes every single year. So it's hardly surprising that the fashion industry is worth $2.4 trillion!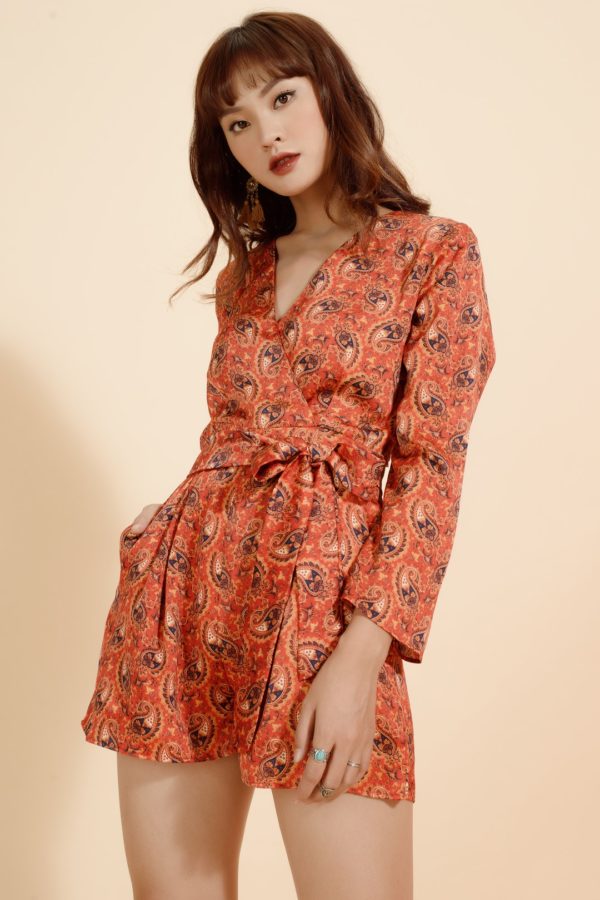 A lot of these clothes are high-street designs. This means retailers churn out thousands of the same designs around the world every day. But what if you want something a bit different?
Well, custom-made clothing could be the answer! Read on to find out all the benefits of custom clothes.
1. Custom-Made Clothing Will Fit You Better
This is probably the most obvious perk of wearing custom-made clothing. A tailor will design it for you, so it will fit you perfectly.
This can mean that the process takes longer. A tailor will need all your exact measurements in order to get the fit just right. They might even do adjustments after your final fitting.
The result is an item of clothing that fits you like a glove.
This also gives you more freedom on deciding the fit of your clothes. Some people prefer a more snug fit, while others opt for looser clothing. Custom made clothes can do either.
It's great for anyone whatever their body shape! You can easily cater to a bigger bust or shorter legs. It's an ideal solution for anyone who struggles to find clothes that fit properly.
2. You Save Time
This perfect fit leads us to another advantage of custom-made clothing.
You can actually save time when shopping. You won't find yourself returning things that don't fit or having to pay extra for alterations.
If you already have your measurements, you can even use online custom tailors. This skips the whole measurement process. You just put your information into the website.
Make sure your measurements are accurate to avoid disappointment, though.
3. Tailor-Made Clothing Can Truly Show Off Your Style
Now we get to the fun part!
Tailor-made clothing is the only type of fashion that truly allows you to show off your personal style. You can make this as whacky or as understated as you like.
There are plenty of elements to customize in one item of clothing. You can play with the color or print of the material. Or you can focus on sleeve or pocket designs.
Some tailors also team up with printers so you can design your own logos. This screen printing company is a great example of what's on offer.
4. You End Up With Better Quality Clothes
During the dress-making process, you get the chance to see different material samples.
This allows you a hand in the quality-control of your outfits. You can choose the materials you like and veto the ones that you don't. This is also great for anyone who has allergies to certain fibers.
The beauty of custom-made clothing is that it isn't mass produced. This means the tailors and designers won't opt for cheaper cloth to maximize profit. You know you're getting the real deal.
5. It Will Stand the Test of Time
Better quality clothes mean your clothes will last.
Being a tailor or dress-maker is a highly-skilled job. Anyone doing it has studied their craft extensively. So they know exactly what they're doing.
This means they will do everything to create garments that will last. This includes properly lining and hemming your clothes. And they'll do it better than any production machine.
This also means that you'll save money in the long run. You won't buy a suit only to find it falls apart the following week. Custom made clothes are investments that stand the test of time.
6. You Can Create Something Truly Unique
Perhaps you've seen a cut of a suit that you really like, but loathe the material. Or you've seen a sweeping maxi dress that would look amazing in emerald green.
Custom-made clothing allows you to make these dreams a reality. It's great if you have an idea of what you're looking for but can't find it.
This can often be frustrating. And it usually results in you buying and wearing something you're not totally satisfied with.
In that case, try taking your ideas to a tailor. No matter what the design or the inspiration they'll be able to bring it to life.
7. You Can Collaborate With a Designer
Even if you're not sure what you're looking for, a designer can help.
They can show you mood boards, color schemes, and cloth samples to get an idea of what you want. They might also show you previous designs or references to get you inspired.
A brilliant designer is an expert in understanding your preferences. They then translate these into amazing garments.
This is because they have immense technical skills. So they'll be able to tell you what will work and what won't. They can even suggest helpful alternatives to achieve your dream design.
If you let them, you can use some designers' expertise to your advantage. Ask them their opinions on the fit and color palette.
Their suggestions come from a wealth of experience. So you won't go far wrong by listening to them!
The Final Stitch
Custom-made clothing allows you to express yourself through unique and quality fashion. You can let other fashion trends inspire you or just create your own! And any custom made items you create will stand the test of time. For all you know, today's trend could become tomorrow's heirloom!
For more style inspiration, keeping checking back for the newest trends for upcoming seasons.