Disclosure: This post may contain affiliate links, meaning we get a commission if you decide to make a purchase through our links, at no cost to you. Please read our disclosure for more info.
Last Updated on March 31, 2018 by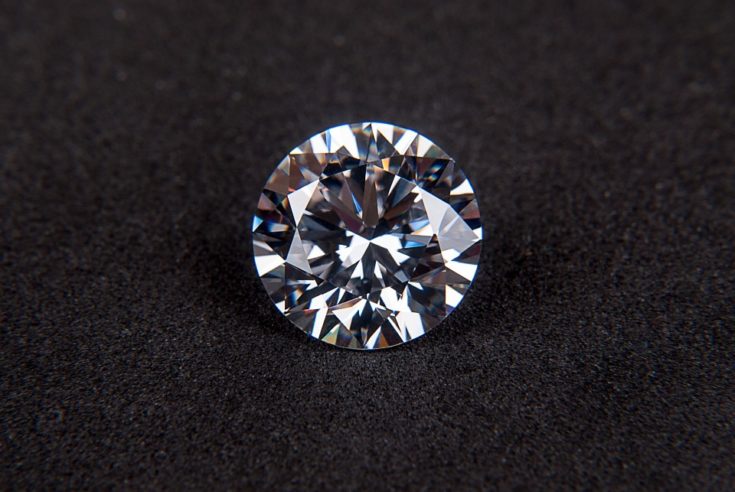 Whoever said that diamonds are a girl's best friend was definitely not lying – especially if the girl wants to be known for her timeless fashion sense. The fact is that the fashion world can be fickle, mercurial, and incredibly unforgiving. There are plenty of examples of how harsh the world of fashion can be when it comes to clothing and accessories. Think about it for a moment. That super-fashionable orange blazer that you sported in the 90's quickly turned into an embarrassment in the early aught, and those large hoop earrings that were adorably chunky at the store quickly turned into a fashion no-no, didn't they?
The good news is that you can always keep your clothes and your accessories timeless – you just might want to invest a little bit more into your look. One of the few gems that never goes out of style is a beautiful diamond ring. According to Stones Diamonds, diamond jewellery is the international symbol for wealth, power, high fashion, and romance. They can be matched to any outfit, and can accessorize even the most avant-garde of outfits with ease. Still, not all diamonds are alike. Consider the following qualities before you buy that bling.
"Is It The Right Color?"
A very common misconception about diamonds (as well as emeralds, rubies, and other precious gems) is that they come in only one color. Believe it or not, diamonds can be found in colors such as yellow, black, pink, green, and blue. The coloration is due to the extra minerals and impurities found in the diamond, making each diamond just a wee bit different from the last.
Every fashionista has her own taste, so play around with different gem colors before you decide to buy a beautiful diamond ring or necklace with a diamond in it. Some like the warm look of yellow diamonds; others love the hyper edgy appearance of black diamonds. Still, many women simply fall in love with the classic crystal clear flawless diamonds that have been featured on wedding aisles for decades. It's also worth noting that different diamond colors have different prices, so keep your budget in mind while window shopping!
[amazon_link asins='B004E8L8Q4,B008ZV9QOM' template='CopyOf-ProductGrid' store='stealthestylewp-20′ marketplace='US' link_id='32011d1d-3511-11e8-9186-bb9924c0b0b6′]
"What Cut Do I Want?"
Gemstones can be cut in a multitude of different ways, and diamonds are no exception to this. Some of the most popular cuts include the Princess cut (known for bringing out the shiny appearance of the stone), the Emerald cut (most commonly used in emeralds, but still popular with diamonds as well), and the Pear cut.
Princess cuts tend to be more expensive, but no other cut can showcase a diamond's brilliance like the Princess style. Pear cuts are ideal for smaller diamonds, while Emerald cut diamonds are often viewed as a traditional but perennially trendy look for jewelry sets of all shapes and sizes. Other popular cuts include the Heart cut (perfect for true romantics), and the Square cut.
[amazon_link asins='B007RMAIBU,B072ZXW6BR' template='CopyOf-ProductGrid' store='stealthestylewp-20′ marketplace='US' link_id='7c7700b4-3511-11e8-9e34-4ddcc473d2ee']
"Quality, NOT Quantity"
It's true that diamonds are the king of the fashion world, but it's worth noting that truly fashion conscious people will notice a poorly cut or heavily flawed diamond on an otherwise perfect ring. Most diamond rings have a quality rating of VVS, VS, or F. These ratings coincide with how many imperfections you can find in the diamond. VVS diamonds have very, very slight inclusions that cannot be picked up by the naked eye. VS diamonds have very slight imperfections that can make the diamond less brilliant. F diamonds are internally flawless, and are the most highly regarded of all diamonds. F-rated diamonds are very rare.
Not all diamonds are high quality, shiny, and elegant in appearance. You should not buy jewelry with I or SI ratings, since these are very low quality diamonds. Low quality diamonds don't shine, and may even have visible specks inside the rock. Why waste your money on a diamond that doesn't even look good?
All major fashion designers, fashion fans, and jewelry designers agree that buying diamonds is an investment. Don't just jump at the first beautiful rock you find – take your time to check out what you can afford and what really would suit you in the long term. You might just find your new best friend!
Can't afford diamonds? Buy diamond jewelry now, pay later.