Disclosure: This post may contain affiliate links, meaning we get a commission if you decide to make a purchase through our links, at no cost to you. Please read our disclosure for more info.
Last Updated on July 24, 2019 by
There are many ways a casual night can transform into an all-nighter. Whether it is from a few extra hours at the club with your friends, or you were asked to stay late at work, you'll probably suffer the consequences the next morning.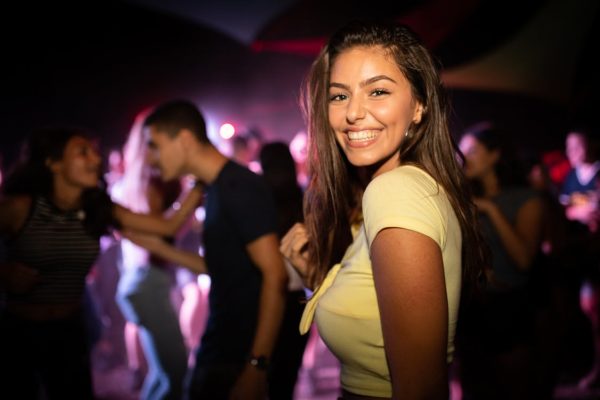 Beauty rest is real. When you are left without it, you need a few tricks to make yourself look and feel like you are still on your game for the next day. Here are a few tips to fool the world about how tired you are.
Concealer
Concealer is an underrated tool in the makeup world. It can work miracles for covering up dark circles under and around eyes. Concealing these dark circles can easily make you look more alive and alert. This simple trick can make all the difference between how tired you feel and how tired you actually look.
Hair products
Hair products are also very helpful. After a long night out, you may not want to shower in the morning before work. Or maybe you want to keep your hair full of volume, but not greasy from all the hair products towards the end of the night.
Soft Volume Powder from PlayaBeauty is an easy solution for hair that begins to deflate and becomes oily throughout a long night. It is compact and can fit in a purse so hair can be touched up throughout the night or first thing in the morning. Hair care with minimal effort compared to the messy bun look makes you look like you are still ready to tackle the world despite how little sleep you got last night!
Fresh breath
Brush your teeth, or at least swill some mouthwash! Carry a small toothbrush and tooth paste and small bottle of mouthwash on you or keep it in your car so you can freshen up throughout the day or night.
After drinking coffee or red wine, keep your teeth white and breath fresh by doing a quick brush. Mints and gum will not cut it here. You may be tired but if your mouth is genuinely clean, you will feel better than just covering up stale breath.
Carbonated beverages
Carbonated drinks can help make you feel more awake compared to flat beverages. This is not limited to soda though. If it is an afternoon slump after a long night or maybe the party is going deep into the night and you need a pick-me-up, then a carbonated beverage – even just carbonated water – can help keep you awake without adding extra calories and sugar.
Exercise
Though it may be the last thing you had in mind, exercising will make you look and feel more awake and alive. When you are seeking more energy, short workouts that do not lead to exhaustion will add more energy to you for your day. This means workouts that are usually less than forty minutes and moderate to high intensity are the most effective.
If you are surviving a hangover from a long night, a lower intensity would be recommended. But even going out for a brisk walk with your dog or doing a moderate weight-training workout will help. Awakening your muscles and getting blood pumping throughout the body helps sharpen your mind and make you feel more alert.
These are a few ways to make yourself look and feel more alive after a long night out.  Overall, you don't have to settle for the hungover look. It's comical to some, but it could cost you your job and leave a bad impression. Instead, spruce up your hair and take a walk! Your body will thank you for it!