Disclosure: This post may contain affiliate links, meaning we get a commission if you decide to make a purchase through our links, at no cost to you. Please read our disclosure for more info.
Last Updated on March 18, 2021 by
When you are travelling, you will want to make sure you are comfortable because you might be sitting for a long time in the one spot. Not only will you want to feel comfortable travelling but, you will also want to look stylish, but this look can be hard to achieve if you don't find the right balance.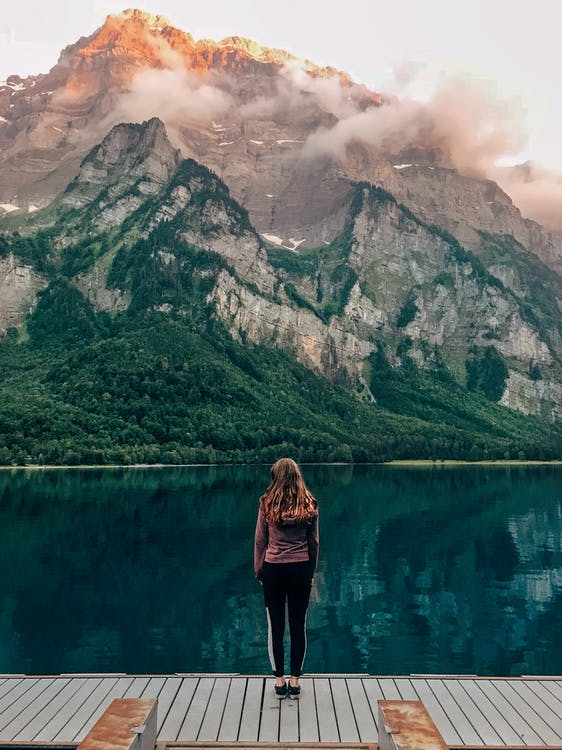 Here, we are going to discuss how to pick a comfy and stylish outfit for travelling so, keep reading to find out our tips.
Look for Ideas 
If you are looking to find an outfit that is stylish but comfortable to wear when travelling then, the first thing that you should do is check online for inspiration. You can find plenty of ideas online when it comes to travel outfits that will not only look good – they will also feel comfortable to wear on your long journeys so, this can get you off to a good start. Start on fashion blogs and social media. 
Layer up 
When you are looking for comfort while you are travelling, it is a good idea to layer up on your clothes because temperatures can change quickly. If you have layers on and you are too warm, you will be able to take them off and vice versa for cold temperatures. Not only can this help with temperature change but, layering up can make your outfits more stylish. 
Choose the Right Trousers 
If you are going to be travelling, it can be hard to determine what trousers to wear that provide style and comfort. Shorts and loose-fitting trousers are the best option when travelling as they are not restricting around your legs. If you are looking for trousers to provide you with a stylish yet comfortable look, then consider travel trousers as an option. Trousers like these trousers are tailor-made for travel so, you can guarantee your comfort while wearing them sitting down or while you are walking around. 
Find Suitable Footwear 
You will be on your feet a lot while travelling so the worst mistake you can make is to wear uncomfortable shoes or, brand new shoes. If you want to avoid cuts or blisters on your feet, you should wear trainers and most importantly, you should wear socks. If you can't wear trainers with your outfit then, you will need to make sure you come prepared with some plasters.
Accessorize Your Outfit 
Accessories are great no matter what outfit you are wearing, as they can bring your whole look together and make it stand out. From a pair of sunglasses to hats to pieces or jewelry and scarves, these are some of the accessories that you can wear to make your outfit look stylish when travelling. Try not to bring too many accessories that you need to carry such as a bag or a hat as this can be difficult to manage when you also have luggage. 
As you can see, there are many ways that you can dress to provide comfort and style when you are travelling. If you are travelling any time soon and you want to find a comfortable outfit then, make sure you use our tips.