Disclosure: This post may contain affiliate links, meaning we get a commission if you decide to make a purchase through our links, at no cost to you. Please read our disclosure for more info.
Last Updated on March 26, 2022 by Steal the Style
The secret to finding the best CBD oil is buying it from reliable sellers. Better still, you can use CBD buds to extract organic concentrate at your home if you are careful enough during the process. If you are planning on getting started, the first 30 days are the most crucial in making important changes.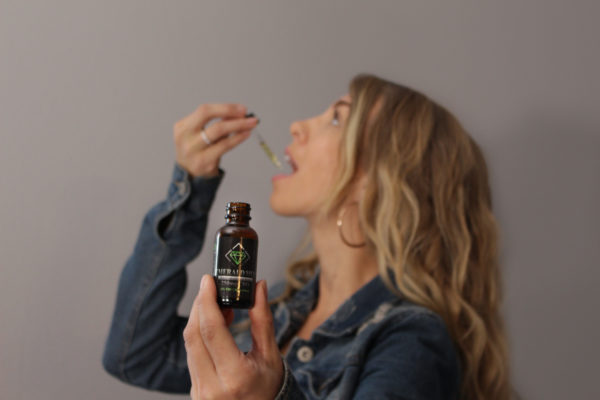 People become interested in CBD oil because it has been promoted for numerous health benefits. Here are some examples.
       

Anxiety and stress relief

       

Pain mitigation

       

Management of chronic illnesses such as cancer, Alzheimer's disease, and many others

       

Boosting the health of the nervous system

       

Keeping skin illnesses at bay
Buying CBD Oil from the Right Source
As a beginner, it is crucial to buy CBD from the right source in the first place. Online shops are the most convenient although there are numerous health shops all over the world. However, one has to be very cautious when buying from any source. Newbies do not have a lot of information and must research or consult thoroughly to learn what they should look for.
The goal is to buy from trusted shops because they stock legit CBD oil and other related products. If you prefer to make CBD oil at home, you can choose wholesale hemp buds and store them appropriately. They have a long shelf life because they are usually dry.
Start with the Right Concentration
According to health experts, the first 30 days are a trial period to determine the right dose for your body and underlying health conditions. As such, it is prudent to start with a lower concentration of CBD. Generally, the CBD oil is mild enough not to cause beginners any significant challenges.
Check the bottle labels because the manufacturers indicate the concentration levels of CBD. There is no universally recommended dose because people respond differently depending on what they are treating.
Remain Consistent
After research and consultation, you should know the amount of CBD oil that you will start with. It is crucial to remain consistent in taking this amount for the first 30 days.
The only change you may make is to very gradually increase the dose or concentration of CBD oil, but it should be taken on a daily basis. This is to achieve positive results after one month.
Administer Appropriately
CBD oil can be consumed in a variety of ways. The most recommended is the sublingual method if you want to enjoy the full benefits. Drops of the oil are placed on the tongue, and the body will absorb the oil for maximum benefit. If you prefer other methods, you can try making CBD oil-infused edibles like pastries, soups, and even stews. There is a plethora of recipes on the web that you can try over the weekend. Topical application is also possible when using CBD oil-infused skincare products.
Conclusion
Your first 30 days make a big difference when it comes to the use of CBD oil for health benefits. It is an amazing month of making positive changes in your body. This is only possible if you follow the insights that we have shared above.