Disclosure: This post may contain affiliate links, meaning we get a commission if you decide to make a purchase through our links, at no cost to you. Please read our disclosure for more info.
Last Updated on April 5, 2022 by Steal the Style
Makeup does not only accentuate our features, it can also make us feel better—even in the midst of a pandemic! Doing your regular makeup routine can build a sense of normalcy in this lockdown period. It fosters familiarity because it lets you recreate a process that would often serve as a signal towards the transition from your home and work life.
Since work meetings have moved to Zoom, makeup has also served as the saving grace from the unflattering and muted colors that the platform produces on its images. Regardless of the amount of sleep that you've gotten, you can remain fresh and radiant on Zoom through these following tips.
Get A Strong Brow Game
Your eyebrows do not only frame your face, they also express non-verbal communication. Even if you mute your microphone, your eyebrows can still give away your emotions throughout the meeting. Most of all, Zoom's color settings can even emphasize your eyebrows, making it a more visible facial feature on screen.
Eyebrow pencils are a great makeup products for individuals with sparse brows. Fill in the gaps by mimicking your brow hairs using eyebrow pencils with thin tips, such as Anastasia Beverly Hills' Brow Wiz. If you want a quick fix, brow mascaras like Billion Dollar Beauty Brow kits can instantly make your hairs look more defined and thick.
Find a Way to Shine Bright
Zoom emphasizes the shadows and the light in its images, which can make your skin tone look dull or uneven on camera. You can combat this unflattering feature by putting on luminizing makeup products that can create a glowy and radiant effect.
The best lip gloss products can deliver a lot of shine on camera, while also moisturizing your lips. For example, Fenty Beauty's Gloss Bomb Universal Lip Luminizers are formulated with shea butter, while Nyx's Butter Gloss products have a soft and silky texture that won't feel sticky on your lips! You can also add a bit of radiance on various parts of your face with the use of highlighters, like Hourglass' Vanish Flash Highlighting Stick.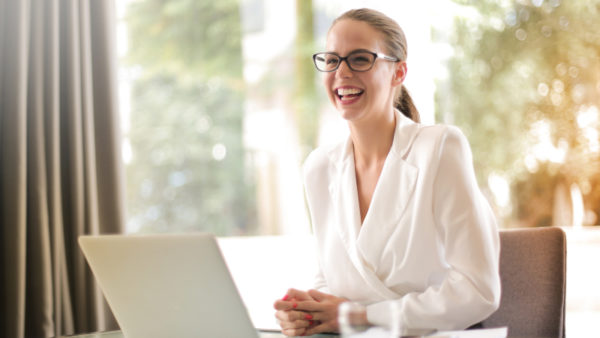 Try a 'No Makeup' Makeup Look
Zoom's image resolution isn't very HD, which is why you can go for a light makeup look. There would be no need to layer on foundation, which can be too thick for Zoom meetings. Instead, you can let your natural skin shine by using light coverage products where you need it most.
With the use of concealers and tinted moisturizers, you can already create a beautiful and natural base for your face. Start by covering up your undereye area, which can make you look exhausted on camera. Pat on a few dots of a light-coverage concealer, such as NARS' Radiant Creamy Concealer, to brighten up your undereye circles. If you want to make your skin tone look even, then you can use a light, tinted moisturizer. Products like Honest Beauty's Clean Corrective Tinted Moisturizer can provide enough coverage that won't look too heavy or cakey on screen.
Include a Pop of Color
Colors are a bit muted on Zoom, which is why you need to use more vibrant makeup products! Use your meeting as the perfect opportunity to experiment with fun colors on your cheeks. Bright and warm colors will also pop up on camera, thus enhancing your facial structure.
You can look fresh by using a blush with a vibrant color on the apples of your cheeks. Peach blushes, such as
, are universally flattering on different skin tones, plus its warm tone will look great on the camera. Finally, give yourself a sun-kissed glow by using a bit of bronzer, like Too Faced's Chocolate Soleil Matte Bronzer. Even if you have remained in your house in the past few months, bronzers can give you a flattering, sun-kissed look.
Combat the dark and the muted features of Zoom by adding a little bit of brightness and color to your face! These easy makeup tips are guaranteed to make you look and feel fantastic in video calls as well as in real life.