Disclosure: This post may contain affiliate links, meaning we get a commission if you decide to make a purchase through our links, at no cost to you. Please read our disclosure for more info.
Last Updated on December 4, 2019 by
I'm not one of these hyper-organized people that has all their Christmas shopping completed by July. Usually, in July all I can think about is heading to the beach, upcoming vacation plans and keeping cool. 
However, I do like to pick up gifts throughout the entire year – especially if I see something that is the perfect present for a particular person. I love the serendipity of finding something truly special when I wasn't even looking for it. And since I'm always on the hunt for a good deal, I often find myself at yard sales, antique stores, thrift shops, flea markets and a lot of other places where there are unique finds at bargain prices.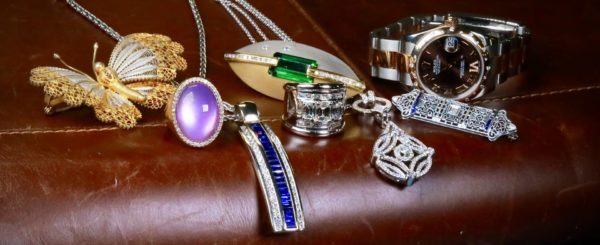 "Shopping" at these types of places (along with consignment shops, eBay, pawn shops and estate sales) are wonderful for finding one-of-a-kind and vintage jewelry. And if you're like me, you've got quite a few female friends and family members that enjoy a little sparkle in their lives – and under the tree.
Giving jewelry is a great gift because it evokes memories of the bond you share with the receiver each and every time they wear it. And unlike trendy gifts, vintage jewelry is usually something that people tend to keep for years – even decades.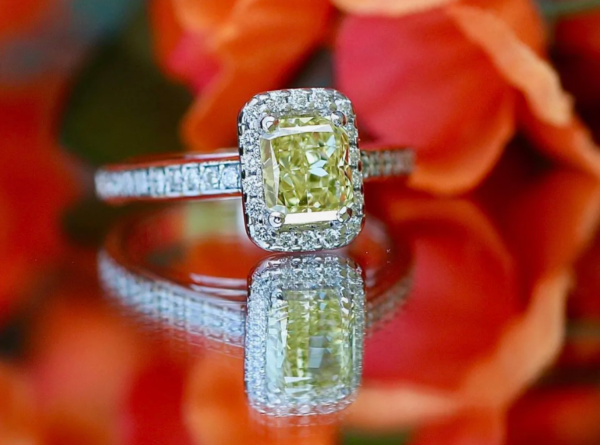 So, if you're going to actively look for vintage jewelry, here are some tips:
Your Phone is Your Best Advisor 
Luckily, most of us have a smartphone that enables us to do some internet searching immediately when we spot an item. You can also take a photo of the piece and do a search based on that picture. This will give you information on the item and you should be able to find out manufacture, pricing, year made and a lot more.
Know Your Brands

 
You don't need to be an expert on vintage jewelry to buy pieces as gifts.But it helps if you are at least familiar with some of the brands that were big during certain periods. This can help you sort out the junk from the gems. 
Look for Markings

 
Be sure to check for all markings including any logos and writing on the outside or inside of the piece. Make sure you carefully scrutinize the small details because counterfeiters are getting better at making these less noticeable.
Know Your Prices
Again, the internet in your pocket or purse (your phone) will allow you to see the value of a piece or at least compare prices. Spending $250 on a vintage Gucci chain is a steal. Spending the same amount on a piece of costume jewelry (depending on the designer) might be criminal. And remember, unless you're at a yard sale, estate sale or flea market, a "too good to be true price" at a retailer (whether it's an antique store, thrift shop, or consignment store) may be an indicator that the piece is a fake. Private sellers often don't know what they have and that's where you might find an amazing deal.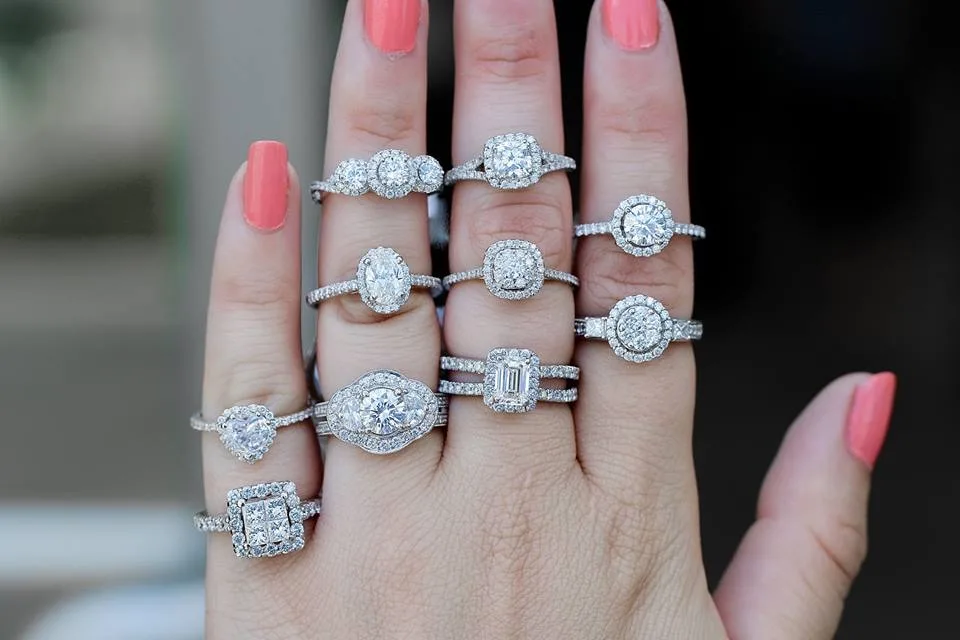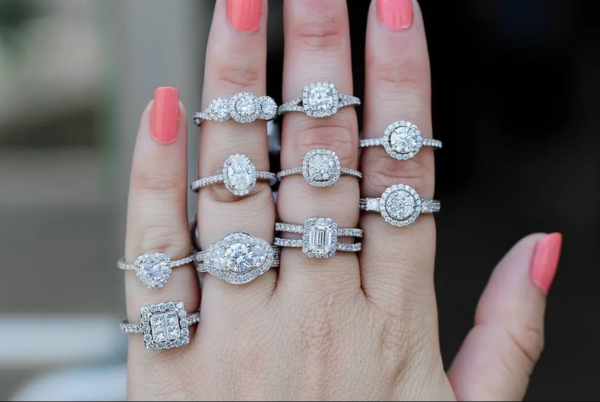 If you are going the retail route, you might want to consider a pawn shop. I love the idea that some pawn shops make it their mission to sell a large selection of jewelry. For example, Hilltop Pawn Shop, one of the largest Virginia Beach jewelry stores, is not only a pawn shop, but it's also one of the largest jewelry stores in the region. They specialize in selling antique and vintage jewelry as well as jewelry for less money. Even better – their website shows their inventory. 
So, it's time to start shopping for all those special people on your list or maybe add vintage jewelry to your own wish list.