Disclosure: This post may contain affiliate links, meaning we get a commission if you decide to make a purchase through our links, at no cost to you. Please read our disclosure for more info.
Last Updated on March 18, 2023 by Steal the Style
When summer beckons, you know it is time to showcase some fashion. Whether on the runways, special occasions, or at work, style and trend will be hard to ignore during this time. Summer allows you to dress up in outfits that will enable you to remain cool, so it is essential to pick the perfect outfit.
In this article, we take you through some of the perfect outfits that you can adorn for summer. They allow you to be comfortable, fashionable, and to blend in easily. Let's check them out.
Morgan & Walker Fray Jeans
If you are a jeans lover, several summer-friendly jeans are cropped and lightweight for you to wear during the summer. The jeans are loose and high rising. For those ladies who are plus-sized, women's plus size jeans are also available for you to try them out. Look for the Morgan & Walker Payson Skinny Jean at dia.com.
Try to find your style in stretchable denim for comfort. Look for easy washing on the care label. They can come frayed at the seam, making it blend into various occasions with a casual touch.
Zara Culottes
Zara never disappoints when it comes to fashion. If you are an individual who works through the summer, you need some comfort while still looking trendy and official. These culottes are a great option if you want to look smart at work with wide-leg trousers that only reach your legs halfway.
They boast a high-waist with zip fastening placed at the side. Women who love either colorful or reserved colors can find their fashion preferences with these culottes. You can rock this outfit to the office and other functions since it easily blends in with several other tops.
If you are looking for something floral and colorful with patterns, Navabi has you covered. These feather print wide-leg trousers are perfect for summer and fit for any occasion you want to attend. The wide legs allow the trouser to be free while ensuring that you remain cool in the summer.
The beauty of the trousers is that they serve the ladies who are plus-sized too. You can use them as occasional wear to barbecues, parties, and weddings as it fits and blends very well into the surroundings. It comes with a stripe on the side that helps in making your legs appear elongated. The trousers are 100% polyester, which means they will not fade while blending in with cotton and other fabrics.
The Lace Bardot Skater Short-Sleeve Dress
This short sleeve dress is an impressive and comfortable wear for the summer. It is simple, yet elegant, and comes designed with elastane fabric and polyamide. The dress fabric is elastic, allowing it to fit well on to the body's outline.
The lace Bardot skater comes with short sleeves convenient for the summers as it allows you to remain cool. The fabric is easy to clean and dries quickly. If you are looking for a weekend or casual wear for occasions, then this dress will perfectly fit your need.
The Bohemian Vintage Printed Summer Shift Dress
You can wear this dress for all occasions, including the office and social events. It is easy to wash and does not quickly fade. The dress comes with prints and is a beautiful piece for those women who appreciate art on their clothing.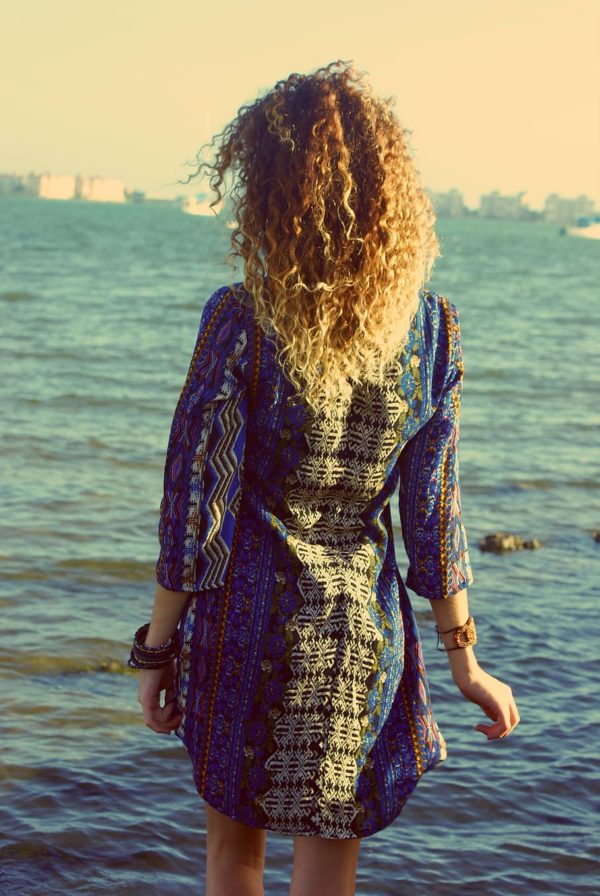 This dress allows you to select from varying prints. It has a necktie with straps allowing you to cool off in the summer. The polyester fabric helps regulate temperatures while giving you an easy task of maintenance.
Casual Fit and Flare Floral Sleeveless Dresses
The fabric of this dress is comprised of spandex, poly, and rayon materials, making it very comfortable to wear in the summer. The fabric allows it to absorb sweat, leaving you feeling fresh. The dress is very stylish, and you can use it for any occasion.
It is easy to wash and comes in different sizes made to fit. You can iron the dress with moderate heat to remove any creases and keep the dress looking fresh.
Frutas Linen Shorts
This pair of shorts is made of linen and is quite comfortable for the summer. It comes with tropical prints on it with a fantastic design. It is easy to wash, either using the machine or hand wash.
The shorts come in lightweight linen, that does not stretch, with side slits and an optional belt. You can either wash it or dry clean, depending on your preference.
Yes, summer is a great reason to look for some new clothes. Use the ideas above to get you started on a great summer wardrobe.