Disclosure: This post may contain affiliate links, meaning we get a commission if you decide to make a purchase through our links, at no cost to you. Please read our disclosure for more info.
Last Updated on February 16, 2018 by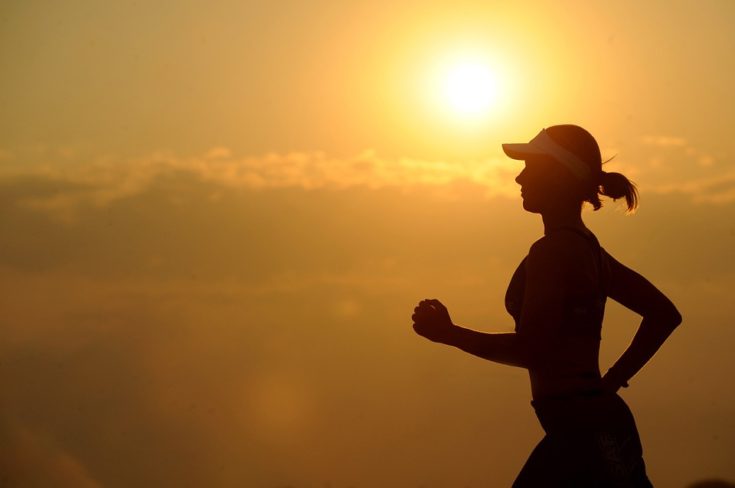 When you're a parent, there suddenly is a new meaning of exhaustion. Your sleep schedule is out of whack, you barely have time to eat, and you somehow have to keep up with your normal tasks while trying not to fall asleep. If you're wondering how to manage to keep your house orderly, your kids put together, and maintain an organized life, you can rest easy knowing that it takes time, patience, and energy. You can get on top of your ever-growing to-do list by adding supplements to your daily routine, drinking enough water and taking some time to yourself to meditate. Keep reading to see how you can pack in as much energy as you can during the day, even after a bad night's sleep.
Supplements
Adding a dietary supplement to your morning schedule is a great way to ensure you are getting enough vitamins that help your wake/sleep cycle. If you always feel like you're forever catching up on lost sleep, and when it's finally bedtime, you're too wired to fall asleep, taking a supplement can help you when you need it. There are three different supplements that can work, depending on what you need. We recommend Research Verified brand supplements because they are affordable and reliable. You can read the benefits of three supplements below, and check out more Research Verified reviews
by clicking here.
Omega-3
Omega-3 fatty acids are an enzyme that are categorized as healthy fats. They counterbalance omega-6 acids and help your body burn fat that omega-6 fatty acids provide. If you have an omega-3 deficiency, you may have slowed cognitive function and fatigue. This could cause you to feel even more tired even if you've slept a full 8 hours. You can get some omega-3 from foods like fatty fish and avocado, but to ensure you are getting enough omega-3 to function properly, boost your energy and metabolize fats, you can take a supplement. Compare different prices and quality of omega-3 ingredients here.
Melatonin
Melatonin is a hormone found in your brain that helps you sleep. When the sun goes down, your elatonin levels naturally rise and make you feel sleepy. If you are overly stressed, your melatonin levels may be too low, especially if you drink coffee to help yourself stay awake. To regulate your melatonin levels, you can take a supplement an hour before bed to ensure you can fall asleep quickly, and not spend the night tossing and turning.

L-theanine
L-ornithine is an amino acid that helps you relax and think more clearly. If you find yourself to be overly stressed out and therefore experience difficulty in falling asleep, L-theanine is perfect for you. It helps you focus more clearly so you won't feel so overwhelmed by mounting tasks, and keeps your stress levels down. You can find it in many supplements that help combat insomnia and exhaustion from jet lag.
Water
If you're overly tired, that could mean you are dehydrated. Drinking water instead of other beverages like soda or coffee can help boost your energy. This doesn't mean that you can survive every day on four hours of sleep as long as you're drinking water; it means you should pay attention to your hydration. If you are dehydrated you feel even more drained. Perk yourself up by drinking enough to not feel thirsty; drinking eight glasses is a myth and could be too much water, depending on the person. Try replacing your second cup of coffee with a cup of tea, and cut out alcohol in the evening to ensure you are not dehydrated. You'll be able to sleep better once you are properly hydrated.
Meditate
A common complaint most parents have is that their free time is gone. Saying goodbye to long, relaxing hours reading a book or watching a show is especially difficult now that you are constantly running around, keeping on top of your child's schedule. Unfortunately, the less time you have to yourself, the higher the stress you feel. And the more stressed out you are, the less energy you have. Although it may be difficult to find a chunk of your day to take a breath, you will find even taking twenty to thirty minutes a day to de-stress will do wonders for your mood and lower your residual stress. You can find a podcast or a YouTube video on breathing techniques, draw yourself a bath, or sit in a quiet room to meditate. Centering your thoughts can reduce tension and provide you with more energy.