Disclosure: This post may contain affiliate links, meaning we get a commission if you decide to make a purchase through our links, at no cost to you. Please read our disclosure for more info.
Last Updated on March 18, 2021 by Steal the Style
Today, shopping online has become the norm. Over 75 percent of people are shopping at least once a month online. Apparel is the most popular online shopping category online, followed by books, movies, music, games, and shoes.
What about jewelry?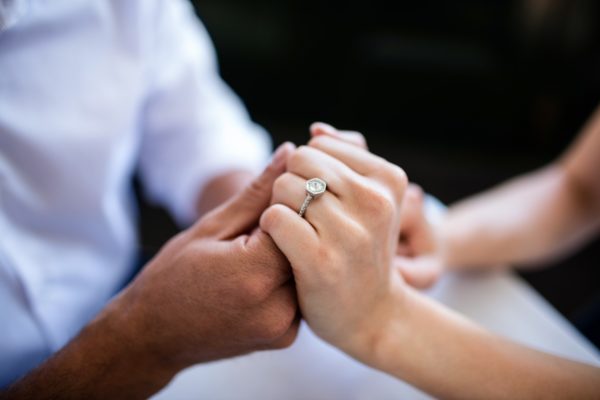 Unlike other product categories, buying jewelry online didn't take off as quickly. Part of it is that consumers consider fine jewelry a major purchase. Some of the concerns are the legitimacy and quality of the product and the risk of fraud.
Still, there's a lot to love about shopping for jewelry online. You can follow trends and find good deals if you look hard enough. The convenience factor can't be discounted as well.
If you want to know how to buy jewelry online with 100 percent confidence, here is a nifty jewelry buying guide.
1. Security Concerns About Buying Jewelry Online
A piece of jewelry could cost hundreds or even thousands of dollars. It's natural to want to have peace of mind if you're going to spend that much money.
Of course, this is less of a concern if you're shopping from big, established stores. But what if you found a good bargain from a generic site? How do you know that it's safe to buy from them?
With a little precaution, you can avoid some red flags.
Check if they have a secure payment option such as VeriSign, Paypal, or MasterCard Secure Code. Does the website have an SSL certificate (HTTPS:// instead of HTTP://)? Also, verify if the website provides address details and a phone number instead of just an email contact.
2. Do Some Research on the Seller
One of the most important jewelry buying tips is to dig some info on the seller. A good place to start is online by reading other buyers' reviews and testimonials. A reputable store should also have a clear exchange and return policy listed on their website.
Do a thorough background check on the jeweler as much as possible. Do they belong to any respected associations such as the American Gem Society? Are they wholesalers or a brick and mortar store with an online site and do they have insurance?
3. Does the Store Have What You Want?
As a part of fashion, jewelry comes down to individual tastes. Fortunately, most online jewelry stores have an extensive inventory. If you're shopping for a gift for your significant other, you can even get help finding women's jewelry from some online portals.
Some stores also offer custom jewelry so you can order the exact piece that suits your style.
4. Ask for Verification Certificates
You always want to ensure the quality of the jewelry that you have your eye on. Insist on third-party grading especially if buying expensive gems like diamonds. An example of a legit diamond certification group is the Gemological Institute of America.
5. Most Important of All, Consider Your Budget
Think before you buy. That should be your motto for every online purchase, even more so if buying jewelry.
Avoid impulse buys that could get you in the red. Exquisite pieces can cause a significant dent in your finances so make sure to stay within budget.
Ready to Buy Some Bling?
Buying jewelry online requires some research and taking precautions. If you do your due diligence, you should find happiness with your purchase.
For more articles about fashion, check out the other articles on this site.