Disclosure: This post may contain affiliate links, meaning we get a commission if you decide to make a purchase through our links, at no cost to you. Please read our disclosure for more info.
Last Updated on October 28, 2022 by Shopping Kim
Do you have a shoe obsession? Do luxurious leather handbags in the department store seem to "call your name?" If so, you definitely aren't alone.
Stylish women around the globe have their favorite wardrobe stables that are not only classic, but also worn time and time again. The right accessories can help to change the look of a basic outfit, adding color, a new theme or another stylish element.
If you yourself want some insight on the type of accessories that you should add to your wardrobe, then keep reading. You can't go wrong with the items found on this list.
1. The Perfect Handbag
Whether you believe it or not, it's true – the handbag you carry is often a status symbol that expresses your unique personality. What is your own, personal style? Do you like the boho style, or vintage chic bags? Or do you prefer more structured options?
Regardless of what you enjoy, go for it and don't worry whether or not your handbag matches your look In most situations, these bags will speak for themselves and most women will know exactly what you are saying.
2. Shoes
When it comes to shoes, there's no question that comfort is kink. However, don't sell your attire short by trying to pair it with the most comfortable style available.
Today, modern shoes can really offer it all – comfort, style and function. Try to look for some brands such as Geoxx, Stuart Weitzman, Ecco and Cole Haan, which all provide all these elements in a single shoe.
3. Get a Bang Out of Your Bling
Jewelry is one of those essential accessories that offers a limitless number of options and styles. From necklaces and bracelets to earrings and more, you will find jewelry can quickly transform virtually any outfit.
Another jewelry item you don't want to ignore is your wristwatch. After all, just like your bag, your watch is often a status symbol. Use the watch buying guide here to find the watch that is right for you.
4. Versatile Scarves
Today, you can't have a fall wardrobe without an array of scarves. Prints, solids, different colors and materials – the options are endless. Also, scarves are extremely versatile.
The right scarf can help you add a pop of color to your outfit and even serve double duty as a summer pareo, turban or even a headband.
It's best to stay away from the more neutral tones. You want your scarf to stand out and be noticed!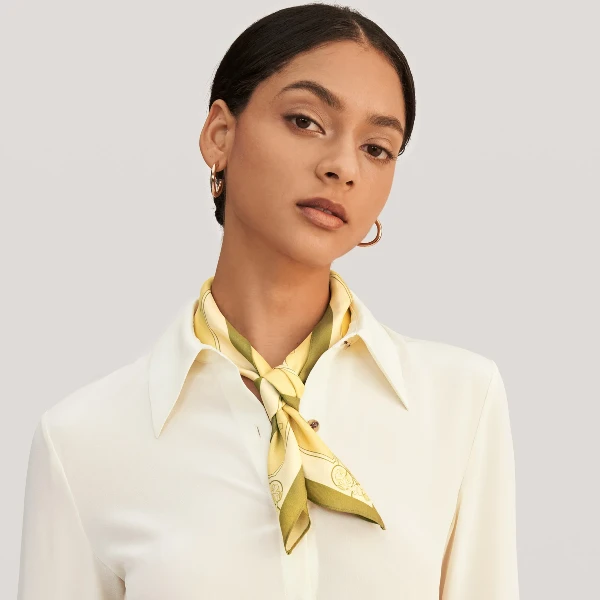 5. Cardigans, Shawls and Wraps – Oh My!
These items straddle the line between accessory and fashion. However, if you are wearing a simple pair of leggings with a sweater or a t-shirt, nothing can help to dress up your look faster than adding the right cardigan or wrap.
Also, having a shawl or cardigan in your bag at all times will allow you to elevate your extremely casual outfit in just a few seconds, or provide you a little extra warmth if you are in a chilly restaurant or office.
A great option to consider are ones made of silk bends or cashmere. These are compact, but extremely warm.
6. Hats
There are many women who avoid wearing a hat because they don't think they have the right face shape. Today, there are a wide array of hat colors and styles available, which means that you can look amazingly chic while wearing a hat.
You can choose a hat to add a bit of whimsy to your attire or use it to disguise a bad hair day. Hats are also ideal when it is extremely sunny outside. When it comes to the sun's harmful rays, a hat is your skin's best friend. It will help to keep the UV rays off of your face, preventing wrinkles and sun spots.
7. Sunglasses and Other Eyewear
Another crucial accessory that can show off your own personal style is sunglasses or other eyewear. However, glasses actually do double duty. While they look amazingly stylish, they can also help to protect the delicate skin present around your eyes that can occur when exposed to the sun on a regular basis.
8. Belts
In many cases, the most essential and functional accessories are the ones that can help and add quite a bit of personality and style to your outfit.
The right belt is like a magic pill. It can help to slim you down, while adding a unique look to anything you wear. It's a good idea to invest in several great belts so you have one to go with any outfit.
As you can see, there are countless accessories that can help you elevate your outfit. Be sure to add these staple items to your wardrobe to have amazing looks that you will be proud to show off.