Disclosure: This post may contain affiliate links, meaning we get a commission if you decide to make a purchase through our links, at no cost to you. Please read our disclosure for more info.
Last Updated on May 24, 2021 by Steal the Style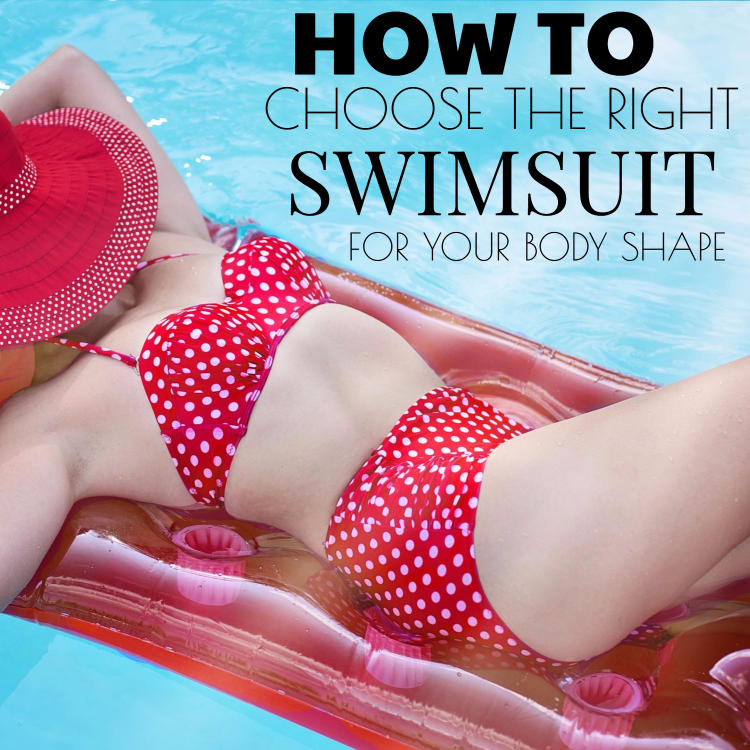 Summer will be here before you know it, so it's time to book those flights, plan those trips and get ready to head to the beach to soak up the sun.
You might think the only way to get the beach look you want is hours of trial and error, and lots of fruitless shopping trips. We all love shopping, but there's a limit when you keep ending up coming home empty-handed! However, this handy guide draws together loads of helpful advice to help you bring out your beautiful beach bod this summer!
Hourglass Shape
What This Means:
Congratulations! You've got the 'classic' shape that many women envy – it's a great shape with a well-defined top, brought in at the waist and then out again for wide hips. Most swimwear styles will suit you.
What To Buy:
Support your bust – opt for halter neck tops or bikinis with support/underwire
Bikinis are your best bet – they'll emphasize your best features and show off your waist!
Make sure you have enough coverage. If your bust is big, avoid skimpy triangle tops.
Go for matching bikini patterns & colors. Mixing the top and bottom will make you look out of proportion!
Triangular Shape
What This Means:
Imagine a triangle laid over your silhouette – that's exactly what your body type is. You're wider and a bit bigger on the bottom than you are up top. It's a shape to embrace too, as many women would kill to have well-defined hips or a bigger bum!
What To Buy:
You can mix and match! Go for patterns up top to emphasize your bust, and more subtle block colors to balance out your bottom.
Try strapless swimsuits to bring attention to your top – you can get away with it without looking 'squashed down'.
The Inverted Triangle
What This Means:
Remember how the triangle meant smaller up top compared with the bottom? If you're the other way round then your shape is the inverted triangle. Bigger up top than down below, you don't need to worry about enhancing your bus – you've got it naturally!
What To Buy:
Support is absolutely paramount, so make sure you go for supportive bikini tops or halter necks suits.
Go the opposite of the triangle – draw attention to your bottom half to balance out that big beautiful bust. Opt for patterns on your bottoms, and something plainer up top.
Do not choose strapless – it can often make things look very squashed and won't give you support.
Rectangular Body Shape
What This Means:
You might not necessarily have a big bust or that hourglass waist, but the rectangular shape often comes with a flat stomach that'll make you the envy of every other woman on the beach.
What To Buy:
One-piece bathing suits or tankinis are your best choice, showing off your bust but bringing you in at the waist to even out your figure.
If opting for a bikini, use ruffles or side-ties to draw attention specifically to your top and bottom.
As well as making sure you buy the right type of swimwear to suit your body type, there are also some general tips to follow. If you're an avid swimmer, and not just going to take a quick dip at the pool or relax on the beach, then avoid string bikinis – you don't want to risk coming undone!
Also be honest with yourself when it comes to sizing and how you think it looks – swimsuits can sometimes size up larger than clothes you buy, so even if you have to go up a size it'll be more flattering than an ill-fitting swimsuit. And no-one's going to see the size label! If in doubt, try on your swimwear in front of a friend to get an honest second opinion on how it looks.