Disclosure: This post may contain affiliate links, meaning we get a commission if you decide to make a purchase through our links, at no cost to you. Please read our disclosure for more info.
Last Updated on May 6, 2021 by Steal the Style
Are you an emerging fashion designer looking to start your own fashion line? Deciding to take the leap and start a business is a brave first step, but as soon as the initial excitement settles, it's time to get to actual work.
A fashion label needs more than just stunning designs – you need to run operations, create a website,  do the marketing, handle the logistics, and manage customer support.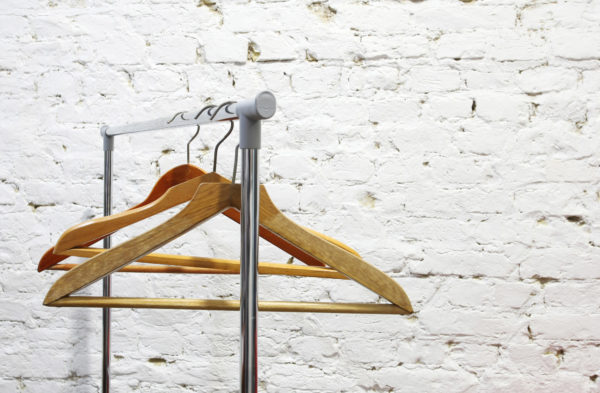 Next, you'll need to find a reliable manufacturer to make your designs come to life. Then, you'll need to figure out shipping and returns, hire more people, and build a strong brand.
Read on to learn how to start a clothing line and what you need to know before you start designing your pieces.
1. Define Your Target Audience
The single most important tip for starting a company of any kind is having a defined target audience. For fashion design, this goes beyond the 'people who love fashion' definition. You need to know who those people are, what their income is, their lifestyle, shopping habits, location, and style.
Many startups launch products that the audience doesn't need. You have to know if there's a demand for what you want to sell. It's very hard to create demand from scratch and you'd have to sell truly revolutionary items that cater to specific types of customers.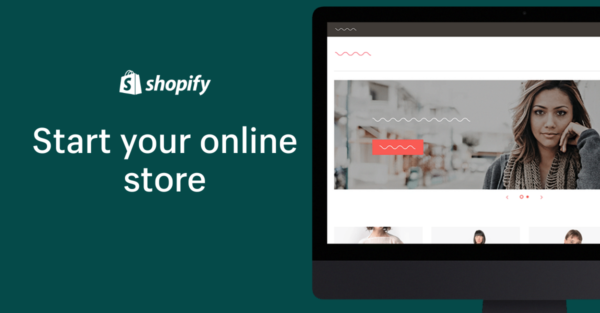 2. Find Your Brand Voice
Starting a fashion line may sound easy, but there's a lot more to it than selling clothes. You want to create a brand people will recognize, love, and talk about, so before you produce a single piece of clothing, you should first find and define your brand voice.
Aside from a logo, you also need to establish the ways of communicating with the customers, the tone of voice you'll use, the colors, stories, people, and overall impression of the brand.
Are you going for a young, care-free, summer-vibes kind of brand or a more sophisticated, classic, timeless brand? Are your clothes more affordable or more high-end and luxurious? These are all contributing factors in defining your brand voice.
3. Hire the Right Team
Most fashion designers start on their own and hire people later in the process. But unless you're a true entrepreneurial superstar who can do it all, you should hire at least two more people to help you out in the beginning stages of the business.
It's also essential to hire the right team of experienced employees who know what they're doing and will move things forward with no guidance. If you don't have experience hiring talents, use recruiters or ask HR specialists in your life to help you out.
4. Find A Manufacturer
Finding the right factory for your clothing line should be your top priority. You want the manufacturer to translate your ideas to reality and execute exactly as you told them to.
It's best to find a factory that you can actually visit in order to see their equipment, processes, worker conditions, and quality of work. If you find a factory you love, but can't visit, order samples until you're satisfied with the result.
When you find a manufacturer for the clothes, you need to find another supplier for the clothing tags. They need to represent your brand, quality, and style without costing too much money. Look for a reputable seller like this reliable company to make sure your labels do justice to the clothes.
5. Market Your Products
You can have the most beautiful fashion line in the world, but if you don't know how to market it properly, you'll have a hard time getting it off the ground. Aside from your design and business skills, you'll also need to hone your marketing skills.
People buy the story behind a brand, as well as the story of the founder, so make sure you tell a good one. Utilize all marketing channels at your disposal, but don't be too pushy and salesy.
For fashion designers, influencers play a crucial role in brand awareness and presenting your pieces to a wider audience.
6. Develop Your Business Skills
Learning how to start a fashion line is one thing, but keeping it afloat and profitable is a whole other skillset. Running day-to-day operations is the technical, less creative side of a design business, and this is where many companies fail to take off.
If you're the designer and have little to no business experience, either hire someone who does or start developing your business skills. You can read books, attend classes, consult with experienced businessmen and businesswomen, or hire a business consultant.
As a business owner, you'll inevitably make mistakes, but they'll help you get a sense of your customers' needs, as well as what sells and what doesn't.
7. Get Educated
In fashion design, pure talent isn't always enough to get your business up and running. You may need a little bit of additional education in the form of a fashion design school to understand the basics of fashion design. You'll learn things like fit, fabric, patterns, body types, designing for the runway versus designing everyday clothing and making a name for yourself as a designer.
You can take online classes, or be self-taught and explore the limitless resources online. If you lack experience, you can sign up for a fashion design internship to learn the ropes of the industry before you launch your own line.
8. Find Balance Between Life and Work
Starting a business and launching a new product can be exhausting for first-time business owners. You'll work over 12 hours a day to get everything going and forget how to relax and enjoy the process.
Work-life balance is important in whatever you do, especially when you're your own boss. Make time for yourself and do things outside of work. Spend time with family and friends, do something fun or take a weekend break to recharge. Your business and personal life will benefit greatly from a much-needed downtime.
Now You Know How to Start a Clothing Line From Scratch!
Whether you're a self-taught designer or you've attended fashion school, starting a business isn't easy if you don't have a solid plan.
If you're wondering how to start a clothing line from scratch and make it a success, this guide will help you avoid some major business pitfalls.
Ready to have your first-ever fashion show? In this article, we discuss the most essential aspects of organizing a fantastic fashion event.