Disclosure: This post may contain affiliate links, meaning we get a commission if you decide to make a purchase through our links, at no cost to you. Please read our disclosure for more info.
Last Updated on May 6, 2018 by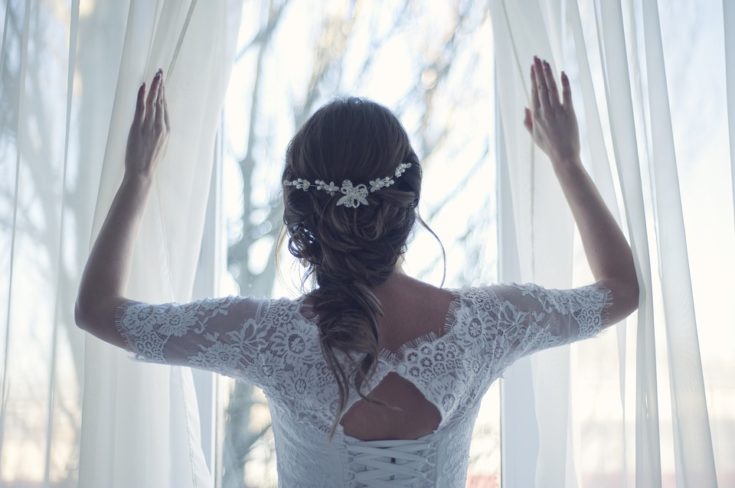 It's your wedding day in a few months, and you're probably getting frantic preparing for it! Among other things, finding that perfect wedding dress is probably at the top of your list, and if you're like most women, you don't want an off-the-rack gown. Custom-made dresses, after all, are the best—if not the only—option to make you look your best on your wedding day.
If designer dresses are not out of your budget, you can find a lot of wedding gown designers who can work with you. You don't need to get big names like Monique Lhuillier, Vera Wang, Carolina Herrera, and Giorgio Armani; there are other designers out there who are very good, but don't charge astronomical prices. The question is, where can you find them?
Wedding gown designers, like any other professional, don't live in a vacuum. They have networks they move in, and the trick is to find those networks. Here are some ideas on where to get referrals:
• Ask your family and friends. This is actually the best way to find your own designer. Not only will you have an idea of the person's skills, you can also get firsthand information on what it's like to work with that particular person.
• Ask at bridal boutiques; they likely know someone and can send you referrals. If they have sample works of wedding gown designers, make sure to look over them and choose the one whose portfolio you like the best. Get all the contact information that they have on the designers you like.
• Browse bridal magazines and other publications. The gowns featured there will have the designers' names and probably contact information too.
• Go online. When you have exhausted all your options, you can go online. Most businesses and professionals have blogs and websites nowadays, and you can search for local ones by entering the terms "wedding gown designers (your city)" in Google.
• Use your contacts in social networking sites like Facebook and Twitter. Remember that your Facebook friends also have hundreds of friends, so be prepared to be inundated with referrals.
From their portfolio, budget, and style, come up with around three to five names and rank them from number one to the last choice. Meet with them as soon as possible; remember that good wedding gown designers are very busy, especially during peak season like the summer months, and making a dress can take a lot of time. The most important thing is to find someone who understands what you want and can help you look your best on the most important day of your life!
Need help paying for a wedding dress? Make payments on wedding dresses.