Disclosure: This post may contain affiliate links, meaning we get a commission if you decide to make a purchase through our links, at no cost to you. Please read our disclosure for more info.
Last Updated on August 4, 2017 by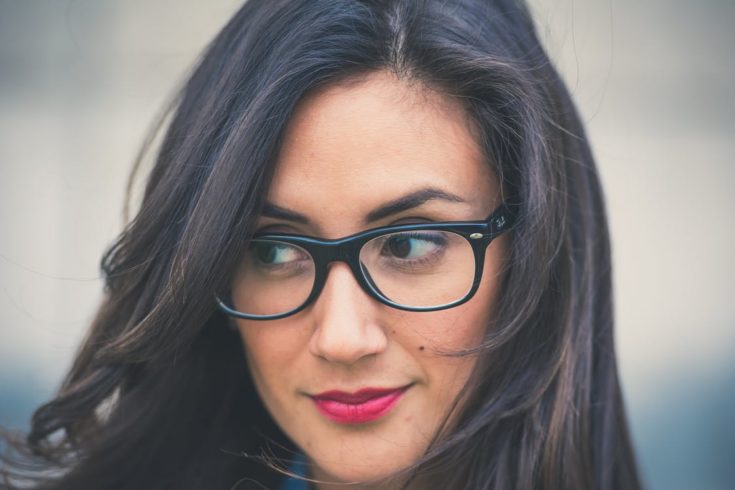 Getting ready for the day can be a bit different when you have glasses in the mix. But don't worry about completely rearranging your beauty routine or skipping the makeup altogether if you get hidden behind your frames. Here are a few beauty tips and tricks that can really help you stand out in a crowd.
Curl Your Lashes
Eye enhancers like shadow, liner, and highlighter can get lost behind the lenses of your glasses. One way to make your eyes pop behind your frames is to pay extra attention to your eyelashes. Use an eyelash curler on your top lashes before and after applying mascara. This creates a dimensional look that stands out from behind the lenses. Use a black shade of mascara to brighten the whites of your eyes. A volumizing variety will hold the curl that the eyelash curler provides, allowing this flirty, big lash look to last all day long and not smudge against your lenses. For even clearer lenses check out products at places like Identity Optical that can give you sight without smudges.
[amazon_link asins='B01N5QZV52,B01G1HC3H8′ template='CopyOf-ProductGrid' store='stealthestylewp-20′ marketplace='US' link_id='41da3381-7946-11e7-a367-df6719912eb7′]
Play Up Your Eyebrows
Polished eyebrows frame the entire face. Have your brows waxed or threaded regularly in order to create a flawless arch above your glasses frames. Utilize eyebrow products such as tinted gel and powder to shape and tint the brows during the day. Apply a thin line of shimmery highlighter beneath to build a more defined arch above the glasses.<
Use Eyeshadow Primer Elsewhere
A major beauty flaw glasses wearers encounter frequently occur right on the bridge of the nose. After applying foundation to the skin and sliding glasses onto the face, the foundation begins to rub off from the face onto the bridge of the glasses frames.
Purchase an eyeshadow primer, which is intended for use beneath eyeshadow in order to prolong the color of the shadow and prevent creases. Apply a small amount of this primer to the bridge of your nose before applying foundation to keep the foundation from rubbing away. Slide the glasses on like normal and you're good to go without a smudge.
[amazon_link asins='B0169YY01U,B00MH4Y85A' template='CopyOf-ProductGrid' store='stealthestylewp-20′ marketplace='US' link_id='2de2a886-7946-11e7-9bf7-7f24d2c31fc2′]
Pronounce the Cheekbones
While the eyes often go unnoticed behind glasses, the cheeks and cheekbones stand out from behind thick frames. Play up your cheekbones using products like bronzer, blush, and highlighter. Select a product with a bit of shimmer or glitter in it to create a multifaceted look. Use an angled bronzing brush to apply bronzer or blush along cheekbones. Start at the temples and work down at an angle toward the nose. Work highlighter above this angled line with a brush to give added dimension to the cheekbones. The color in this location of the face will make the whole face sunnier behind glasses frames.
Wearing makeup along with your glasses can sometimes be a pain. Luckily with a few little tricks you can frame your face and your eyes with no problem from your lenses.